Screened Porch Addition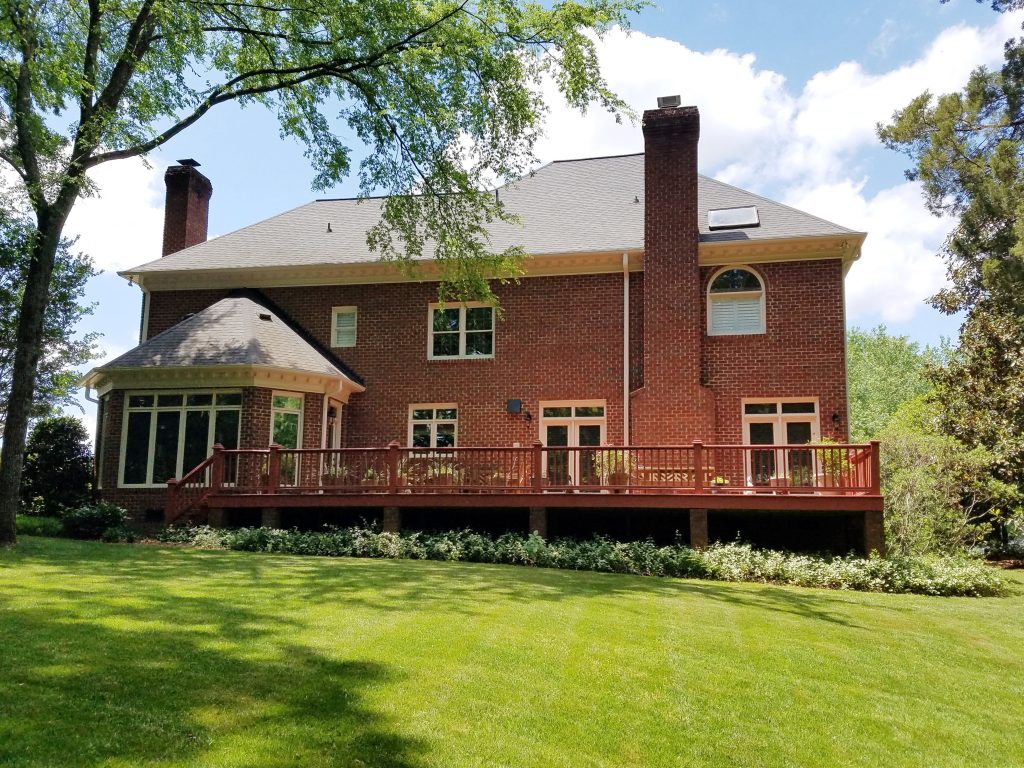 A beautiful brick colonial had a lot of sun on the back patio.  Guthmann Construction designed a screened porch addition so the homeowners could enjoy nature in a shaded, bug-free zone.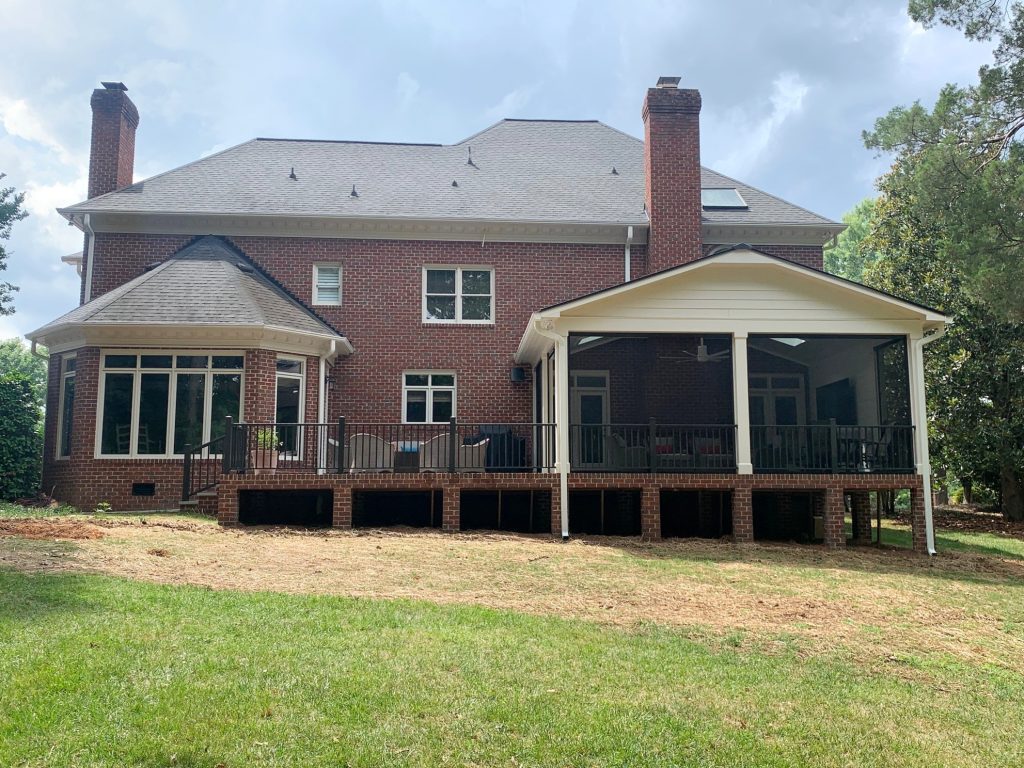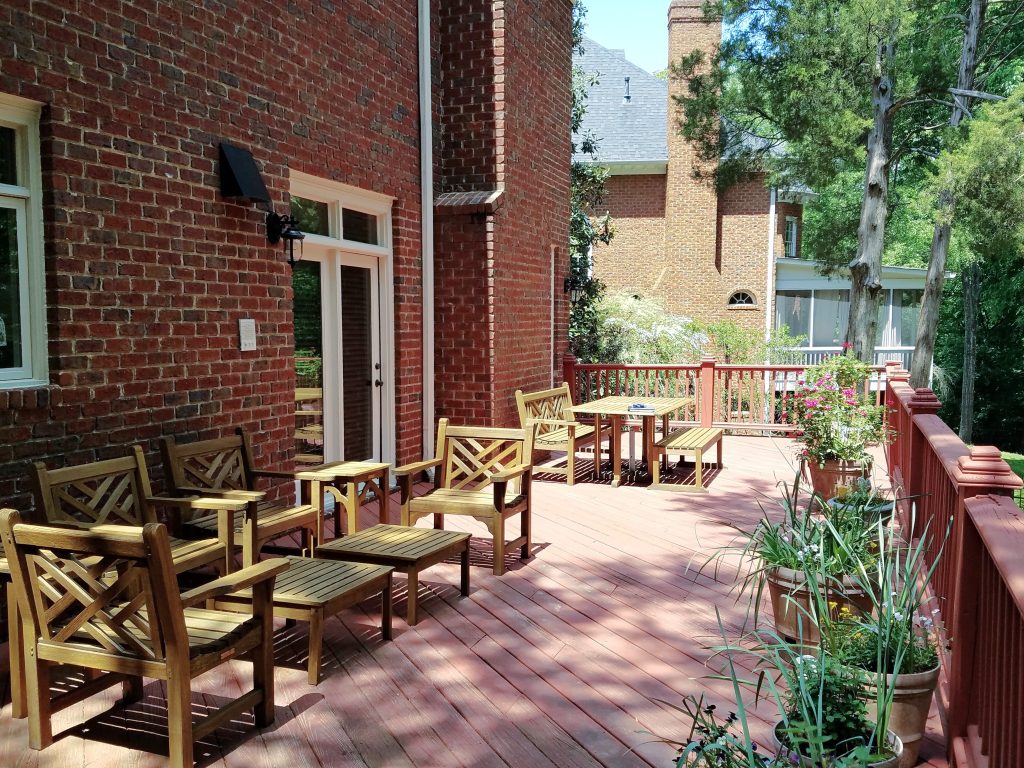 There was plenty of room to keep two zones, one screened in porch and one open-air seating area.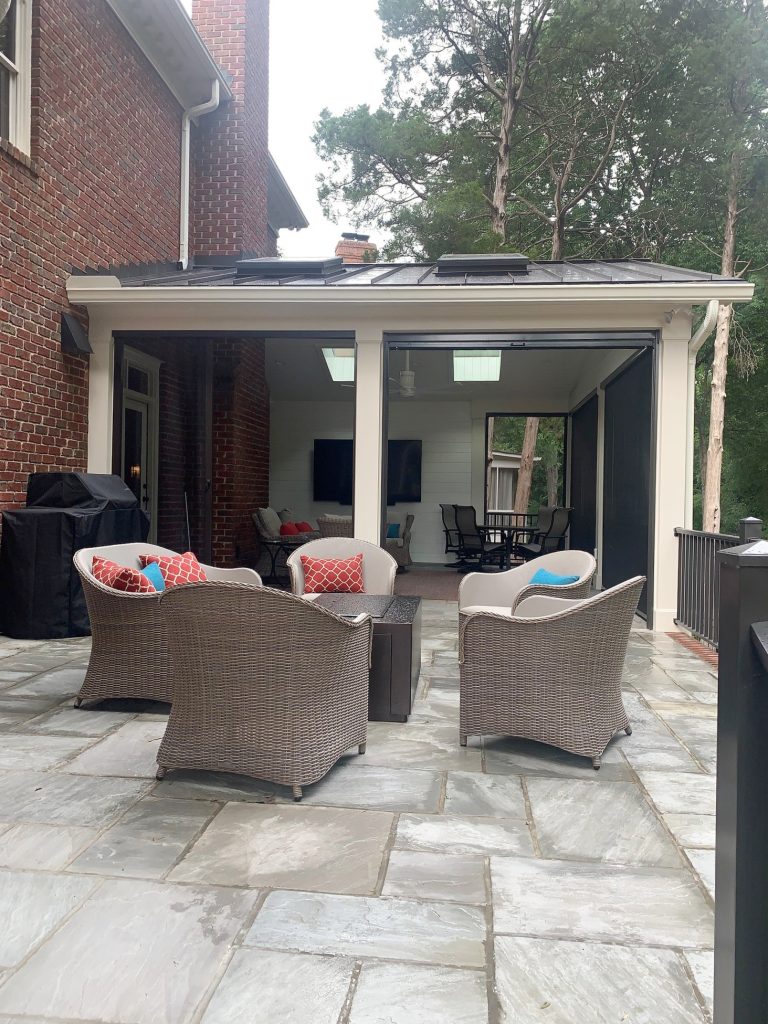 A beautiful natural stone was added to the porch.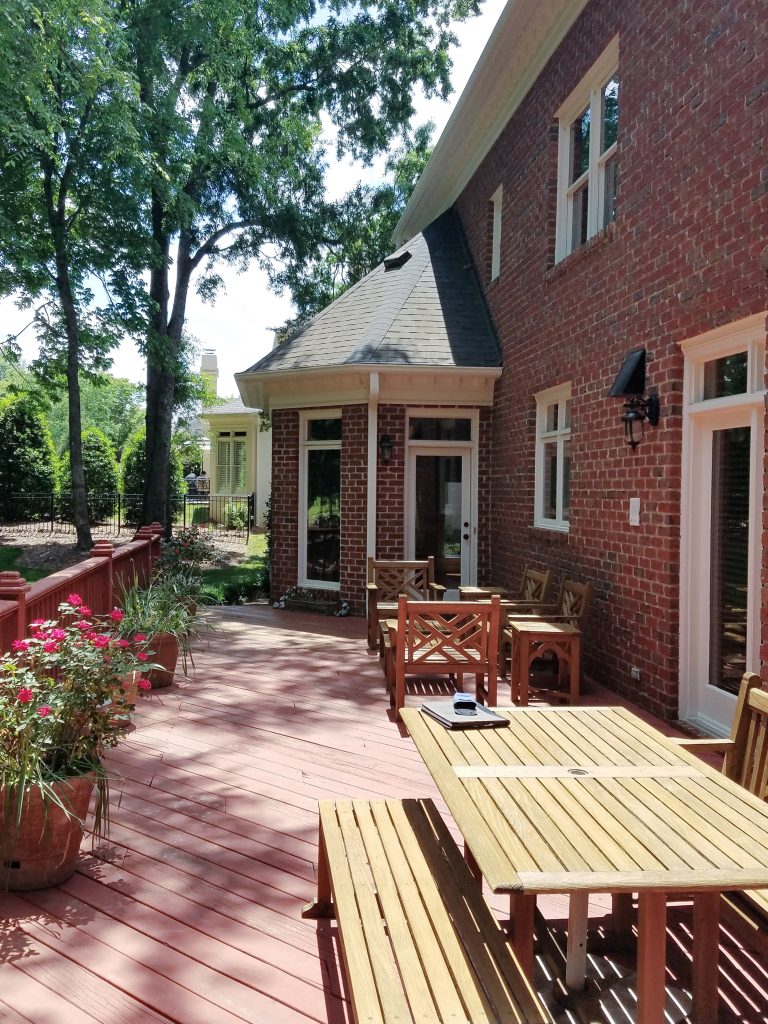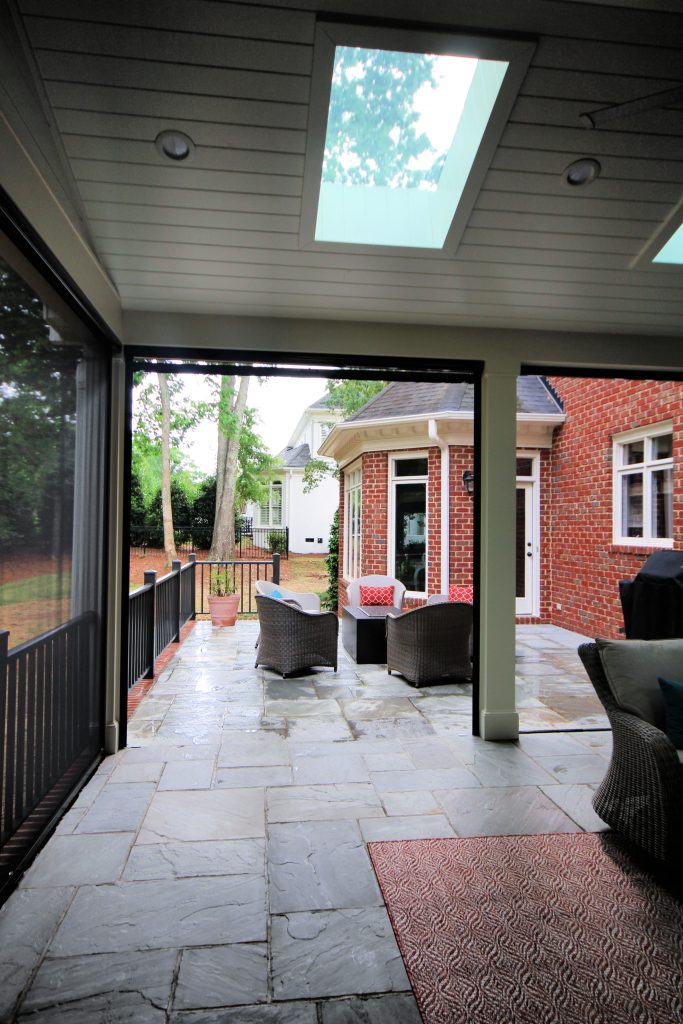 A light rain was easily enjoyed from the screened in porch.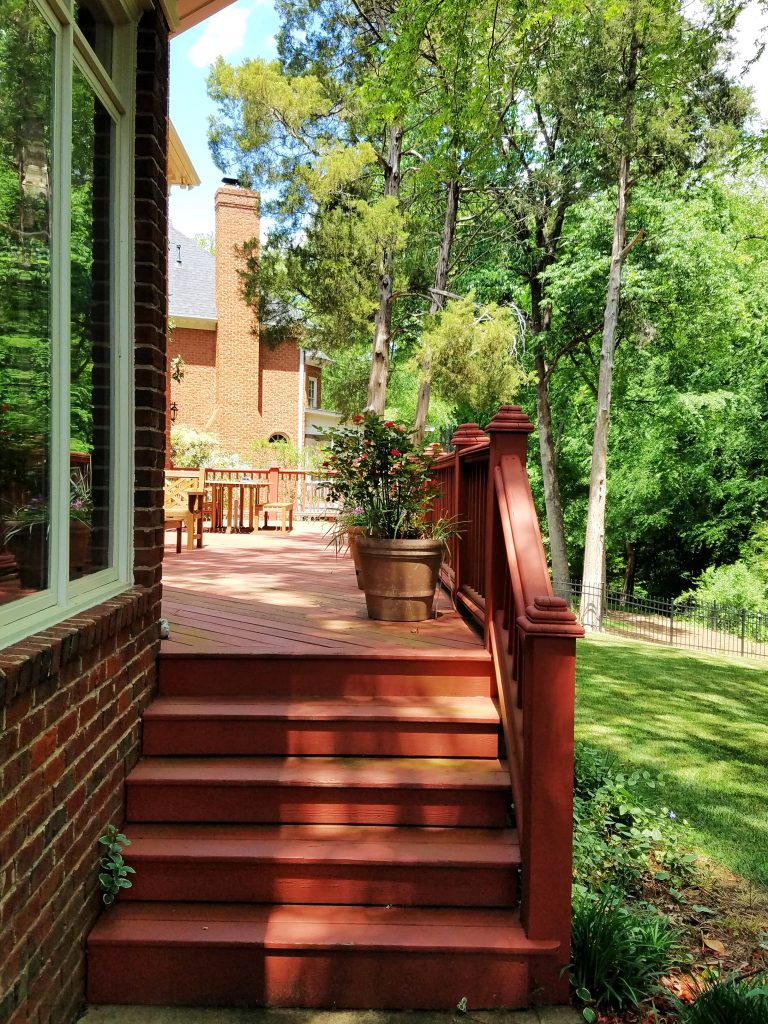 The stair railing was upgraded for easier upkeep.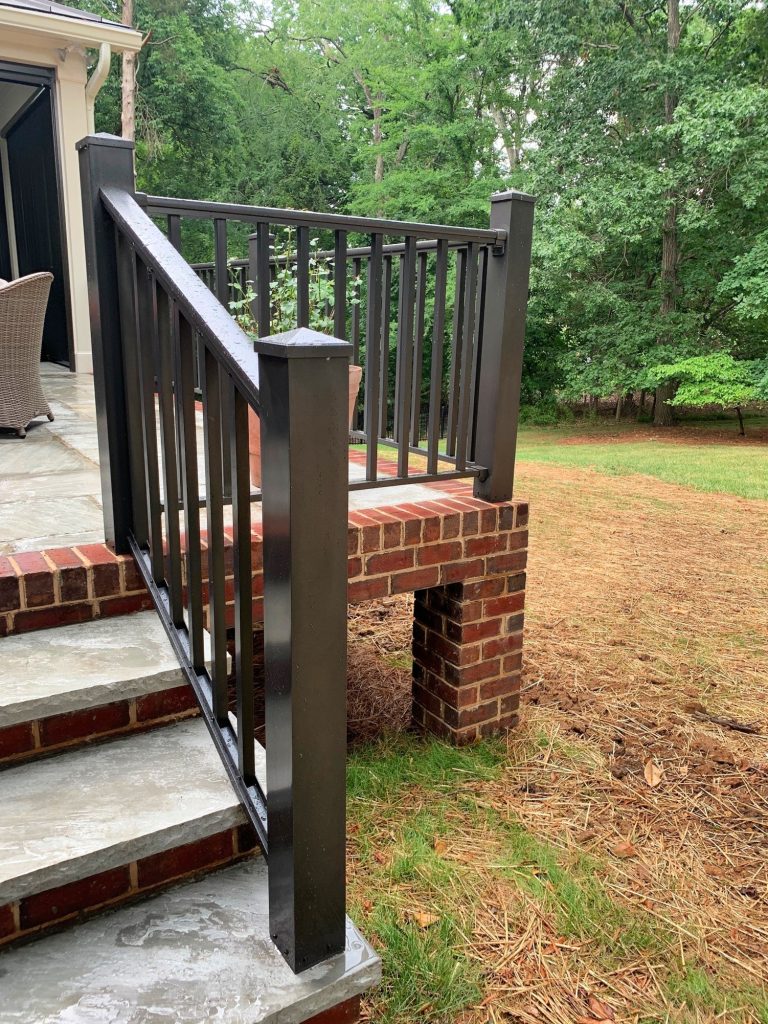 This revitalized space will be enjoyed for years to come.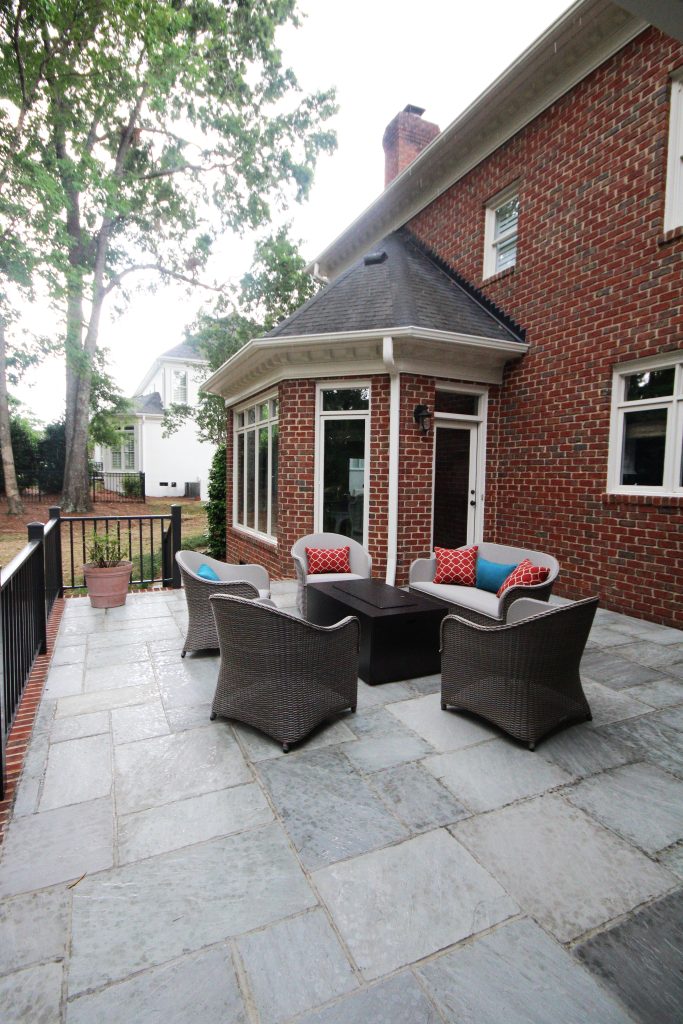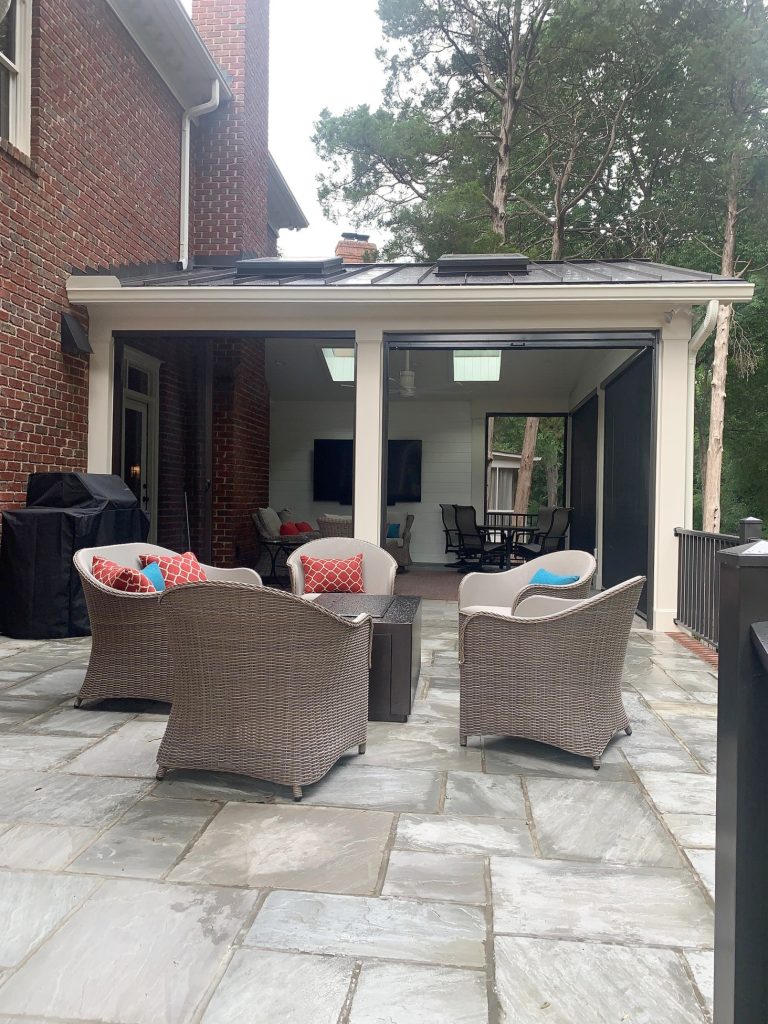 Some of the screens moved up & down, others moved side to side.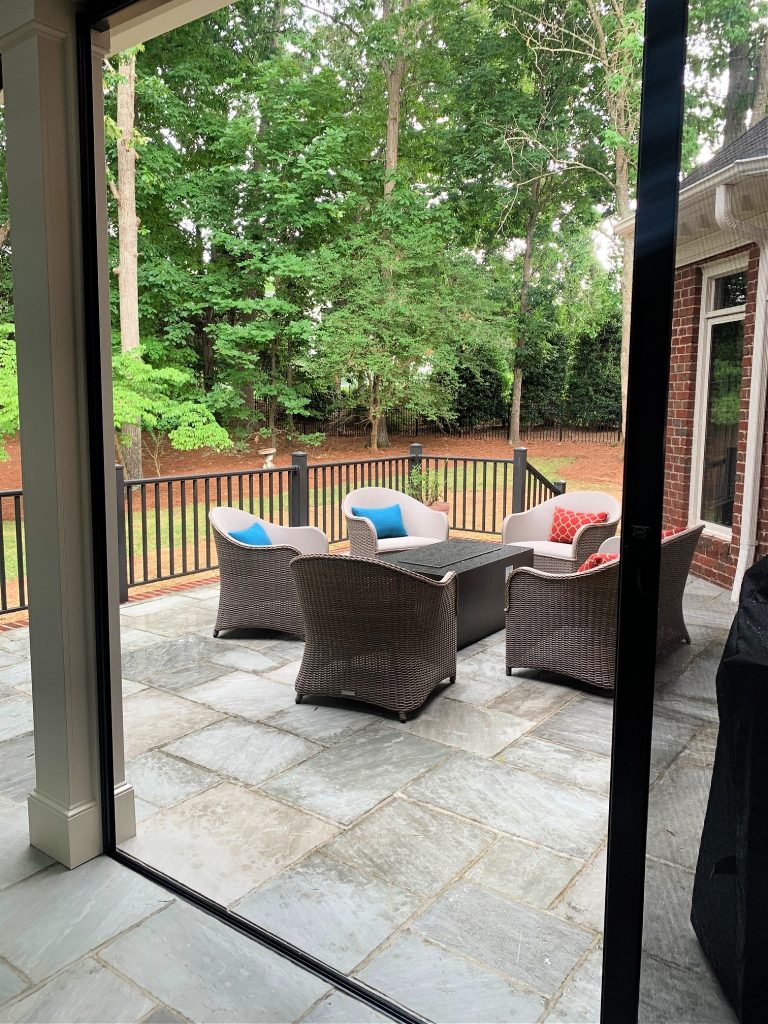 Can you imagine the parties on this back deck?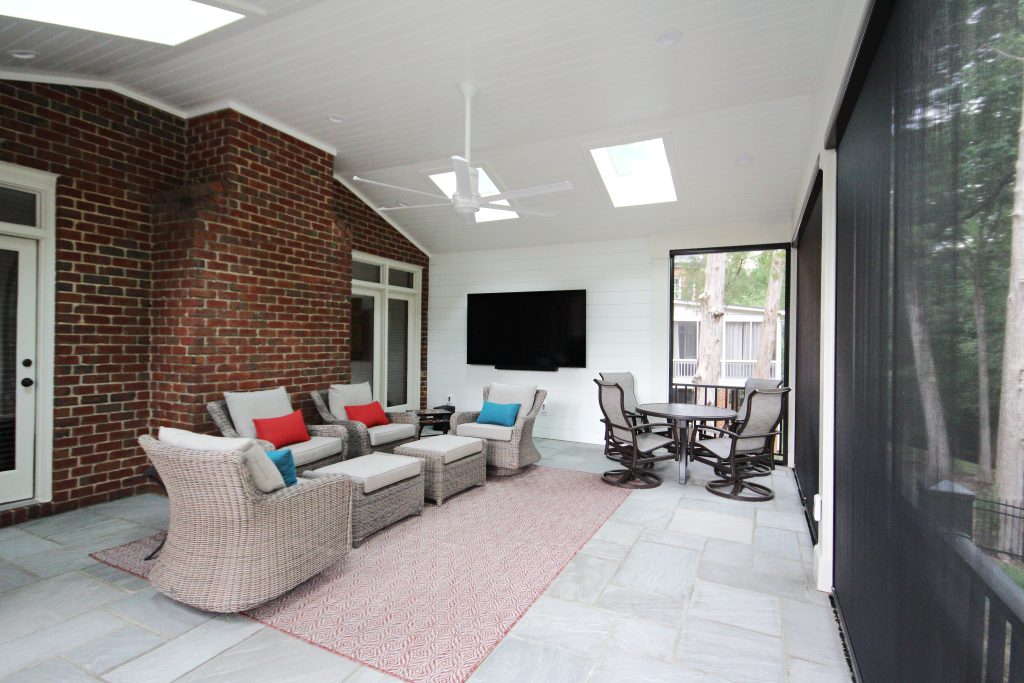 If you've been dreaming of a covered space at your home, please, visit our Contact Us page on the website. We'd love to make your dreams a reality.