OUR SERVICES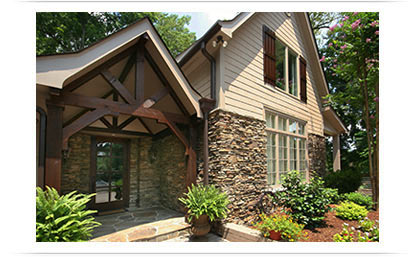 Guthmann Construction is a Design-Build firm providing innovative design and quality construction for residential and commercial renovations. Regardless of the size of the project, our turn-key process is the most efficient approach to remodeling or building a home.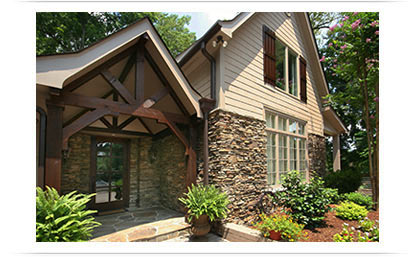 DESIGN
Homeowners considering a major renovation usually contact a General Contractor first, but soon discover they need detailed design plans before construction can begin. Graydesign Architecture, PA has partnered with Guthmann Construction to offer clients an in-house Design Team. Architect Tony L. Gray, AIA has over 35 years of experience and has designed numerous award-winning kitchens, bathrooms, and additions. In addition to construction plans, design services include 3D CAD renderings, space planning, storage solutions, and material selections.
RENOVATIONS
There are many reasons people choose to alter their home: improving the appearance and functionality of rooms, enhancing energy efficiency, increasing accessibility for aging and disabled residents, raising the value of the property for resale, transforming unfinished attics and basements into living spaces, and adding outdoor living areas for entertaining.
Often, homeowners would rather renovate their home than purchase a new one. They love their neighborhood, location, schools, commute, etc., but want their home updated or need additional square footage.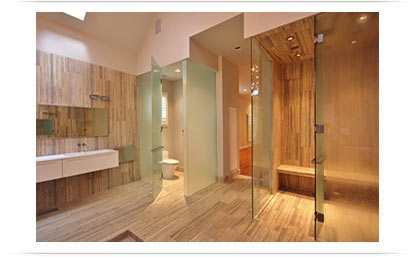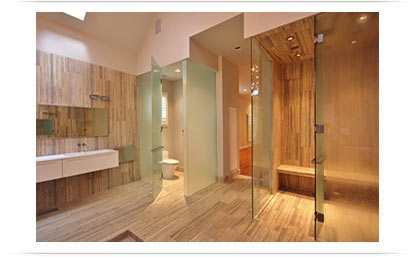 KITCHEN
For many families, the kitchen is the center of activity. Remodeling such a critical space can be inconvenient and expensive, but the result is always worth the investment. According to the 2017 Cost vs. Value report, a major kitchen remodel in Charlotte, NC has a return on investment of over 72%. The style and functionality of a kitchen is a major factor for resale. Some people make their current house their "forever home" by building a dream kitchen with custom cabinetry, stone countertops, and updated appliances.
BATHROOM
Updating a bathroom can be as simple as installing new fixtures, or it can be a major remodel. A professional renovation of a powder room, hall bath, Jack and Jill bathroom, en-suite, or Master Bathroom is a smart investment. According to the 2017 Cost vs. Value report, Universal Design Bathrooms have a ROI of 87% in Charlotte, NC. These spaces are accessible to all people regardless of age, size, or ability. In addition to boosting home values, an updated bathroom design creates an efficient, safe, and relaxing space for residents to enjoy. Modern plumbing and ventilation fixtures use less water and prevent excess moisture and mold growth.
WHOLE HOUSE
Sometimes the best feature of a home is its location. If adequate space and traffic flow are concerns, any existing floorplan can be transformed to better suit a family's lifestyle. Older homes may need an updated interior design to meet the needs of growing families, empty nesters, disabled residents, and homeowners dedicating spaces for work, hobbies, fitness, and entertainment.
ROOM CONVERSIONS
Converting existing spaces into new rooms is an excellent way to increase square footage under the same roof. Underused spaces such as formal living and dining rooms, unfinished attics and basements, spare bedrooms, screen porches, and attached garages can be transformed to better serve any household.
We can create a beautiful Game Room/ Media Center from an existing garage and then build a Mudroom/ Laundry/ Garage addition. Small bedrooms can become a walk-in closet or spa bathroom for a new Master Suite. An unused formal living room can become an office, playroom, library, music room, or art gallery. After considering our clients' need, we offer a highly customized solution.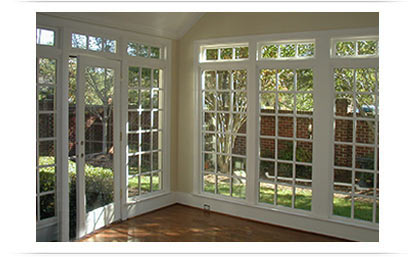 Finished Attic
Homeowners looking for additional living space should look up and consider if converting an attic is an option. With the proper conditions and modifications, an unfinished attic can become an office, guest bedroom, new nursery, exercise room, media room, or Master Suite.
Finished Basement
Finishing a basement is a great way to build a lower level living space. They are often transformed into a family room, art studio, music room, entertainment area with wet bar and wine room, man cave, and more with modifications to ductwork, plumbing, moisture and temperature controls.
Sunroom
An existing screened porch or patio can become an enclosed sunroom that is enjoyed year-round, regardless of the weather. Many homeowners prefer the natural light and protection from pests and weather, and it is an attractive solution for increasing living space in a home.
Garage Conversion
Converting an attached or detached garage is a cost-effective way to gain living space in a home. As with attic and basement projects, additional square footage can become any type of space. The open floor plan of a one or two car garage is a versatile area for creating a home theater, game room, guest suite, home office, or laundry/mudroom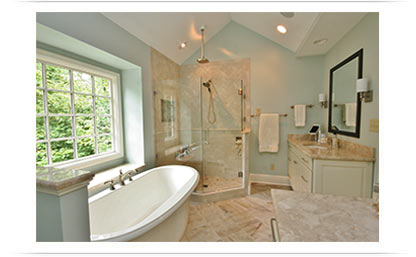 MASTER SUITES
Master bedrooms can expand into a Master Suite by utilizing an adjacent bedroom or bathroom. Typically the largest space in a home, it includes an oversized bedroom, luxurious spa bathroom, walk-in closets, and a sitting area. Other features can include a grand fireplace, home office, exercise space, and French doors that lead to the back deck.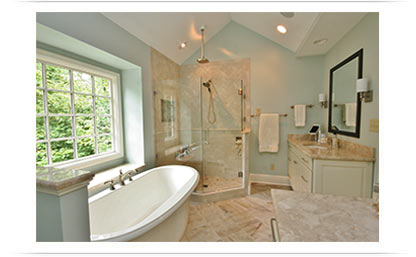 IN-LAW SUITES
Spare bedrooms and an adjacent bathroom can be combined to build an In-Law Suite for multi-generational families. The redesigned rooms will create a private living space that can include a separate entrance, kitchenette, bathroom, bedroom, and living area. This "secondary suite" can also be built above a garage.
DETACHED GARAGE
A small or narrow lot does not work well for an attached garage, but usually, there is adequate space behind the home for a detached garage. The new structure will often have a garage apartment above it or a separate deck for entertaining.
ADDITIONS
Building an addition is the best way to increase a home's square footage. A growing family may need more living area, additional bedrooms, and bathrooms, dedicated spaces for entertaining and family activities, or a new suite of rooms for homeowners, adult children, or aging parents.
Additions are often more convenient and less expensive than moving, and it allows a family to create a "forever home" that meets the needs of each resident.
Attached Garage
This type of addition is a good fit for many older homes built before an attached garage was a standard amenity. Many new garages incorporate mudrooms, laundry rooms, workshops, and upper-level living space.
Master Suite
Typically the largest space in a home, a Master Suite addition includes an oversized bedroom, luxurious spa bathroom, walk-in closets, and a sitting area. Other features can include a grand fireplace, home office, exercise space, and French doors that lead to the back deck.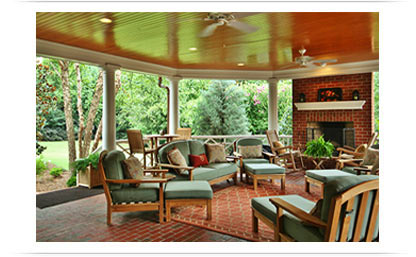 In-Law Suite
A Secondary suite addition will create a well-designed space with a separate entrance and an independent kitchen, bedroom, bathroom, and living area. This solution is ideal for mature residents who value privacy and independence.
Sun Room
A new Sunroom is an attractive addition because it is a functional, flexible, comfortable space used year round. Natural sunlight makes it ideal for casual living, entertaining, and relaxing – easily becoming the favorite room in the home.
Bump-Out Addition
While some additions significantly increase the square footage of a home, a bump out only extends the living space in one room. This type of modification can expand a room up to 10′ without changes to the existing foundation, HVAC system, or main roof line. This solution is perfect for small kitchens, bathrooms, laundry rooms, and foyers.
OUTDOOR LIVING
Extending a family's living spaces to the outdoors is like building a room addition without a roof. Outdoor kitchens, fireplaces, covered porches, sitting walls, fire pits, and paved patios are ideal amenities for casual living, dining alfresco, relaxing, and entertaining.
CUSTOM HOMES
Our Design-Build process is the most efficient approach to building custom homes. From concept to completion, our award-winning team of professional designers and master craftsmen flawlessly execute each phase of new home construction.