ABOUT US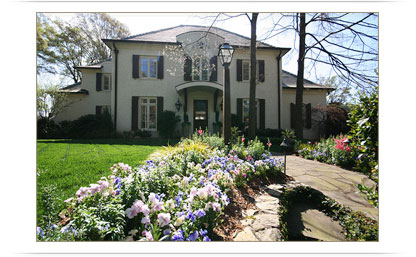 Guthmann Construction is a Charlotte area Design-Build firm with over 25 years of experience in home renovation. Widely respected for excellence in the design and construction industries, our reputation is built on innovative design and superior craftsmanship. Our projects range from repairs and restoration, updating kitchens and bathrooms, finishing attics and basements, creative outdoor living spaces, and building custom homes. Regardless of the size of the job, our clients work with a professional design team and receive a dedicated Project Manager for construction to ensure consistent and detailed communication throughout the project. Our experienced and professional team delivers extraordinary workmanship and attention to detail.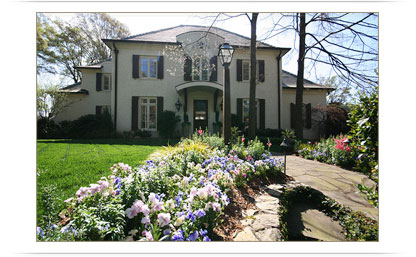 Guthmann Construction is licensed, bonded, and insured for construction work in North and South Carolina. We are members of the Charlotte Better Business Bureau and National Association of Home Builders (NAHB) trade association. Since opening our doors in 1992, we have won numerous industry awards for excellence in design and renovation.
OUR HISTORY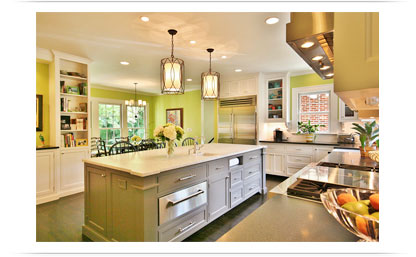 In 1992 Rich Guthmann acquired his General Contractors license and began Guthmann Construction. Since then the business has evolved into a successful design-build firm renovating homes in neighborhoods such as Myers Park, Foxcroft, Dilworth, Montibello, Providence Country Club, and Piper Glen. On February 5, 2015, Rich Guthmann announced a gradual transfer of ownership of his firm to Production Manager Rick Haase and Architect Tony Gray. In 2018, Tony and Rick assumed leadership of the company.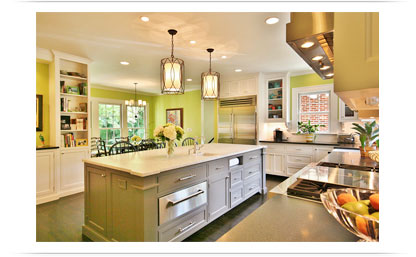 "We could not be more pleased and energized about the future of our company," said Rich Guthmann. "Rick and Tony have been key to the excellent reputation and success that the company enjoys today." Speaking of the longtime employees, he continued, "They bring matchless leadership and stability, and both have a deep sense of commitment to our distinctive way of doing business."
In 2018, Tony and Rick assumed leadership of the company as Rich transitioned to retirement.
OUR MISSION
We are dedicated to delivering comprehensive design-build services to homeowners seeking innovative design and impeccable construction. Our goals include building custom living spaces at a competitive price, maintaining client relationships through exceptional customer service, and upholding our reputation for consistent communication, superior craftsmanship, and attention to detail. We are committed to providing a safe and positive work environment, employing men and women of integrity, and achieving sustainable growth within our business. As we do business, we seek to honor and glorify God with our words and actions.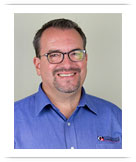 TONY GRAY
Tony, our company President, is a registered Architect in North and South Carolina with over 30 years of experience. As our Architect, he works closely with clients and oversees the coordination of our Design-Build process. Tony received a B.A. in Architecture from the College of Architecture at the University of North Carolina at Charlotte.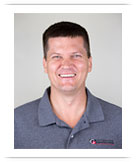 RICK HAASE
Rick is a licensed General Contractor and has received the Certified Lead Carpenter Accreditation. He serves as our company Vice-President and Production Manager, overseeing and maintaining the highest standards in the field and delivering a professionally executed project. Additionally, Rick grew up as a "Missionary Kid" in Africa. There, he received a practical "hands-on education" in all types of construction.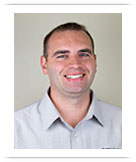 RICKY LONG
Design & Development
Project Manager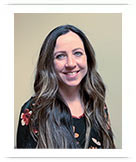 LORI MCINTYRE
Designer & Design Development Associate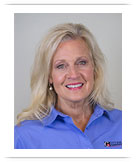 TAMMY PURVIS
Selection Manager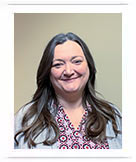 ANGIE MARTENS
Assistant Selection Manager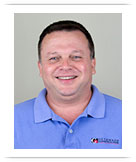 GARRY JOHNSON
Project Development Manager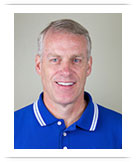 STEVE MCELROY
Project Development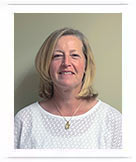 GRETCHEN PFEIFFER
Office Manager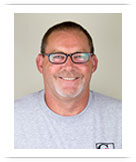 DANIEL ARROWOOD
Project Manager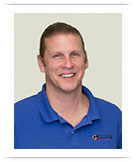 JONATHAN MITCHELL
Project Manager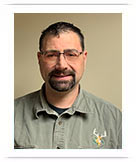 MARK KRAWCHUK
Project Manager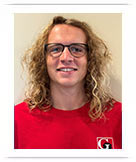 SAM PLATKO
Production Assistant
INDUSTRY CREDENTIALS
We are proud members of the Better Business Bureau, the National Association of Home Builders and the Home Builders Association of Greater Charlotte.