Plaza Midwood Kitchen Remodel & Addition
We're so happy our clients of a 1946 Plaza Midwood bungalow are enjoying their remodeled home.  We expanded and updated the kitchen, pantry and bath, moved the laundry area, created a hallway through the home and added two new bedrooms.  Check out the before and after drawings below.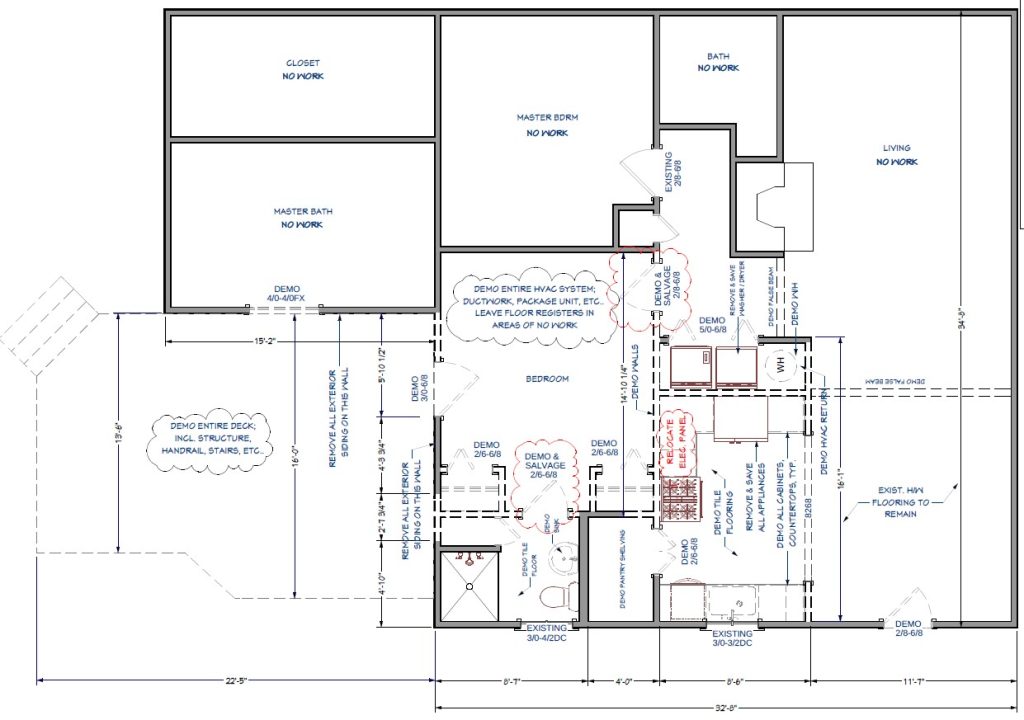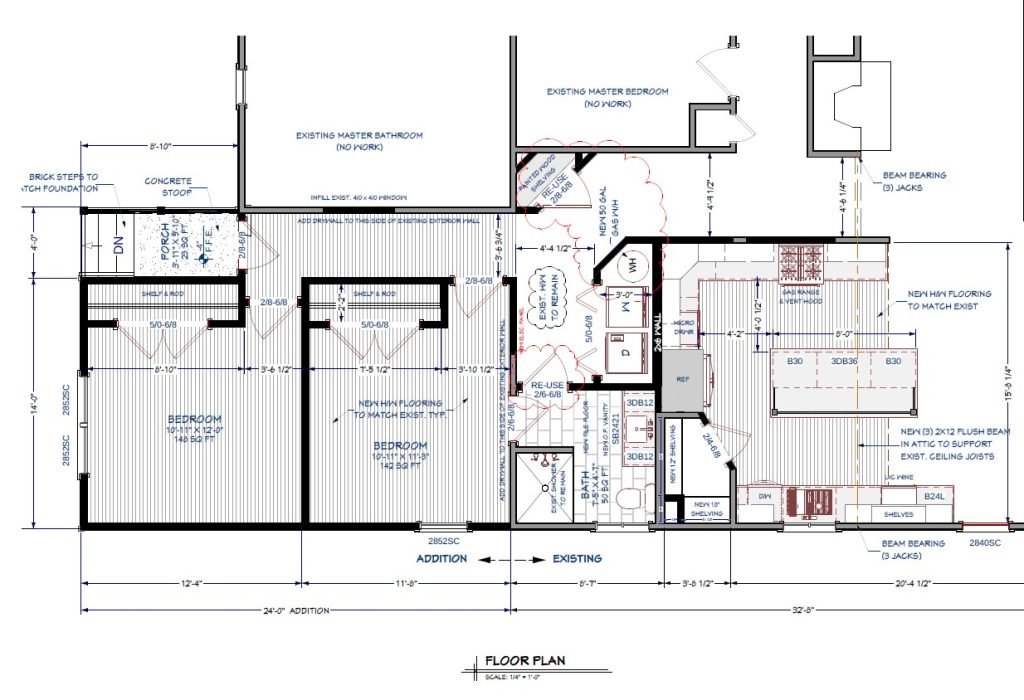 The kitchen had everything, but was crowded.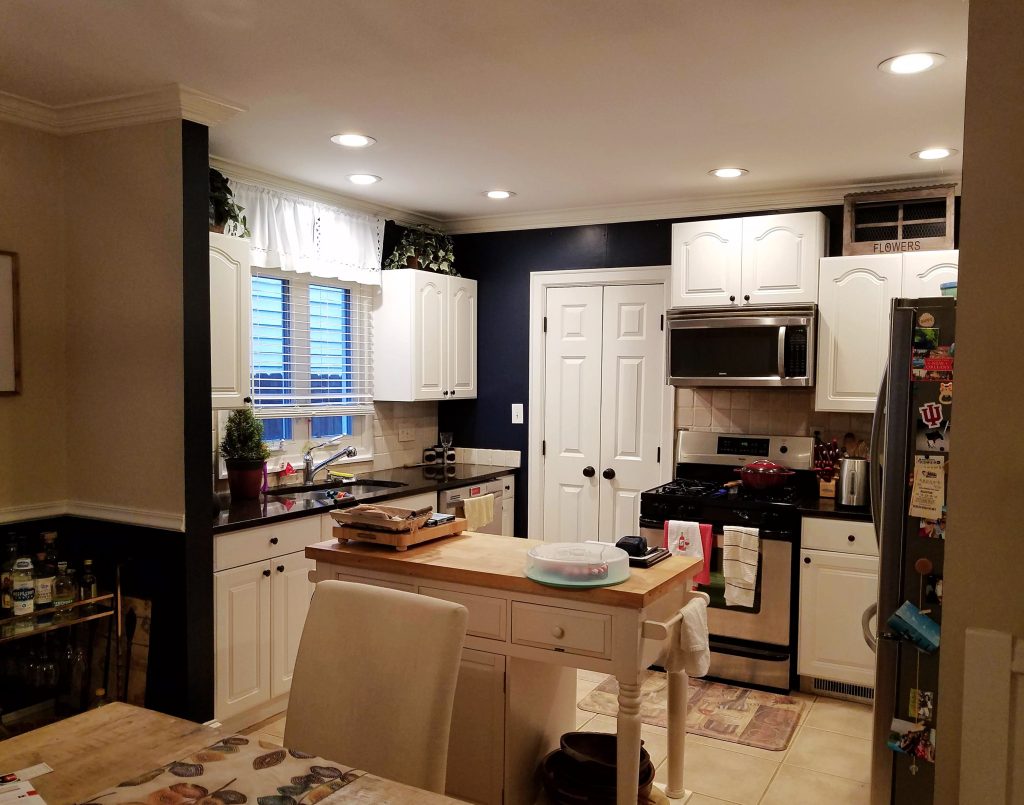 We borrowed some space from the old laundry area, opened it up a bit, and now the renovated space can include several people easily.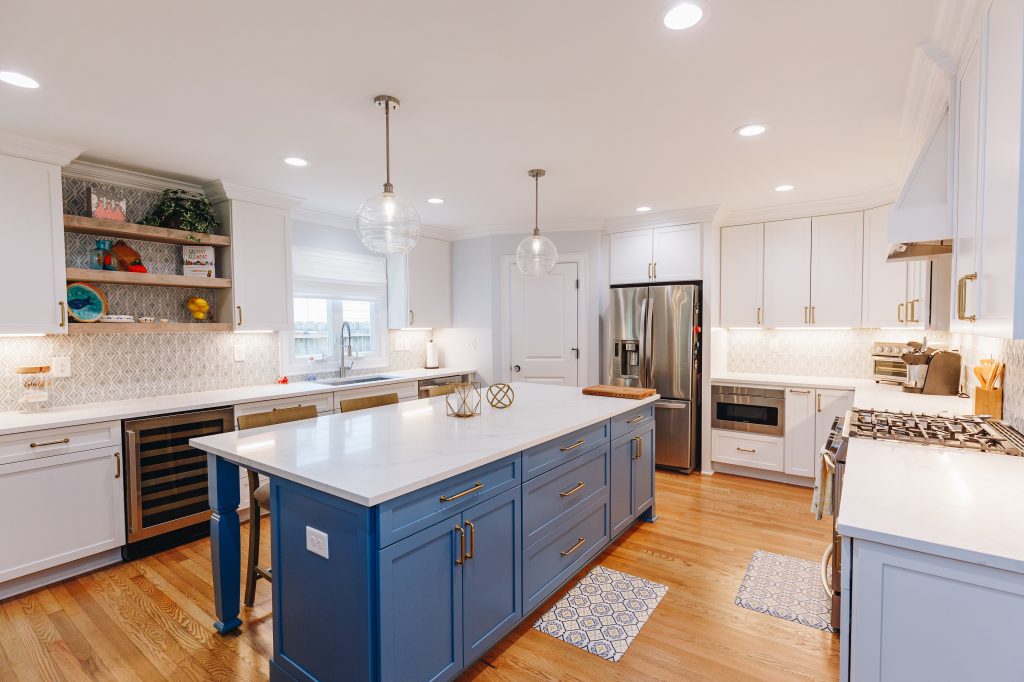 This was certainly a workhorse corner- range, microwave, toaster oven and refrigerator!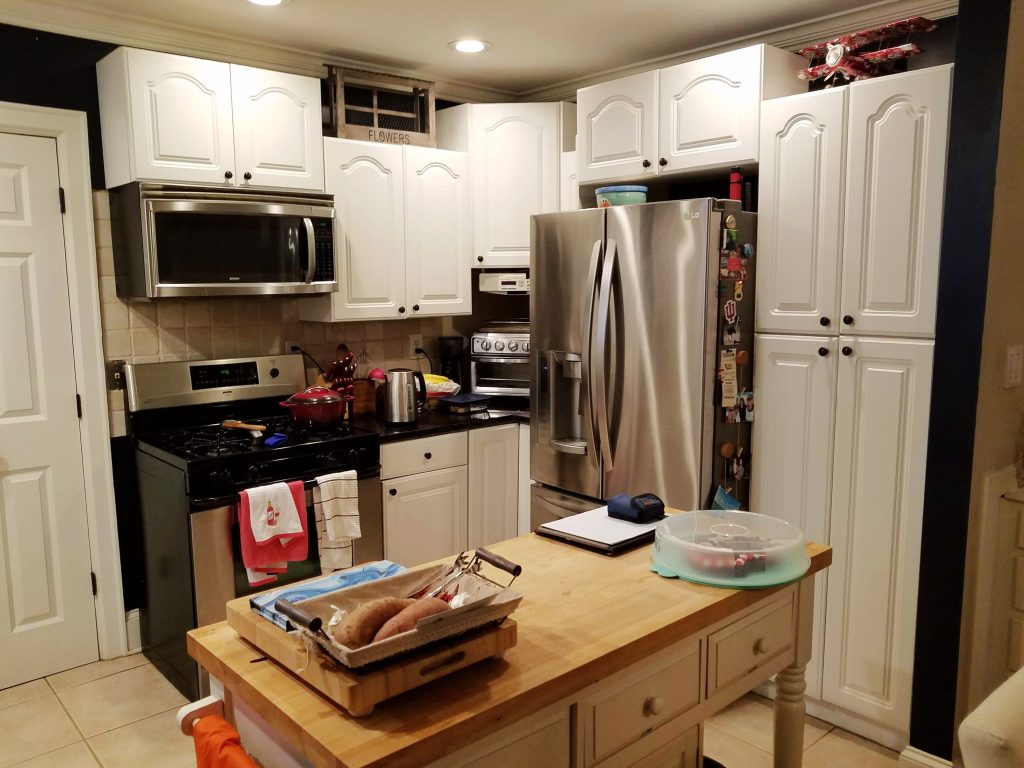 We gave the appliances a little breathing room. Now the microwave drawer is in the base cabinet next to the refrigerator, a great height for children.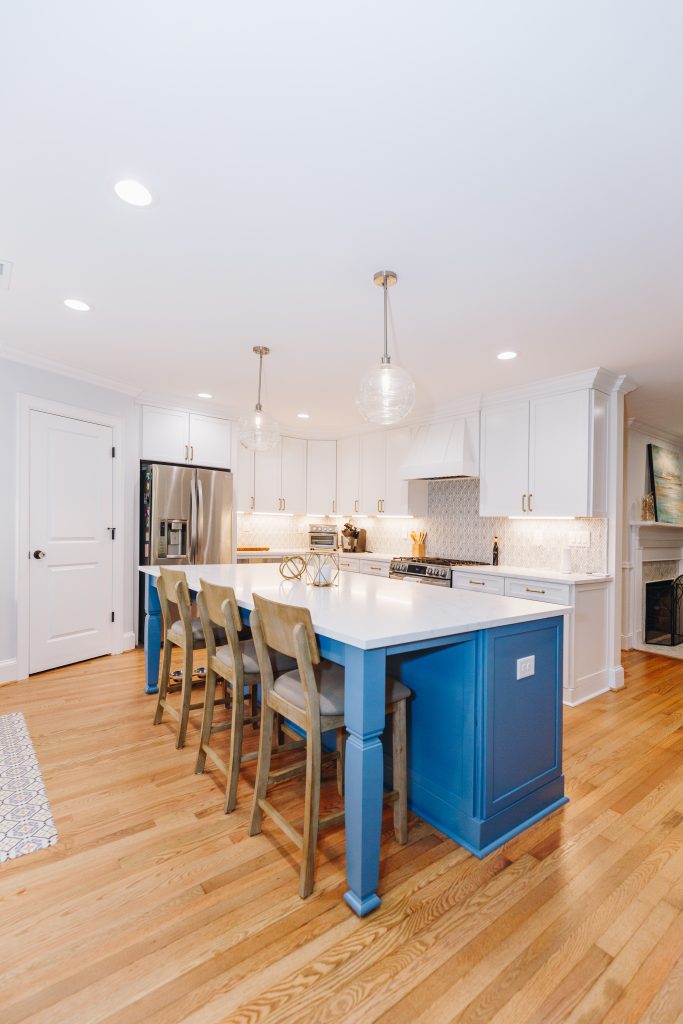 The panty was awkwardly configured with extra doors, so we modernized the configuration for ease of use.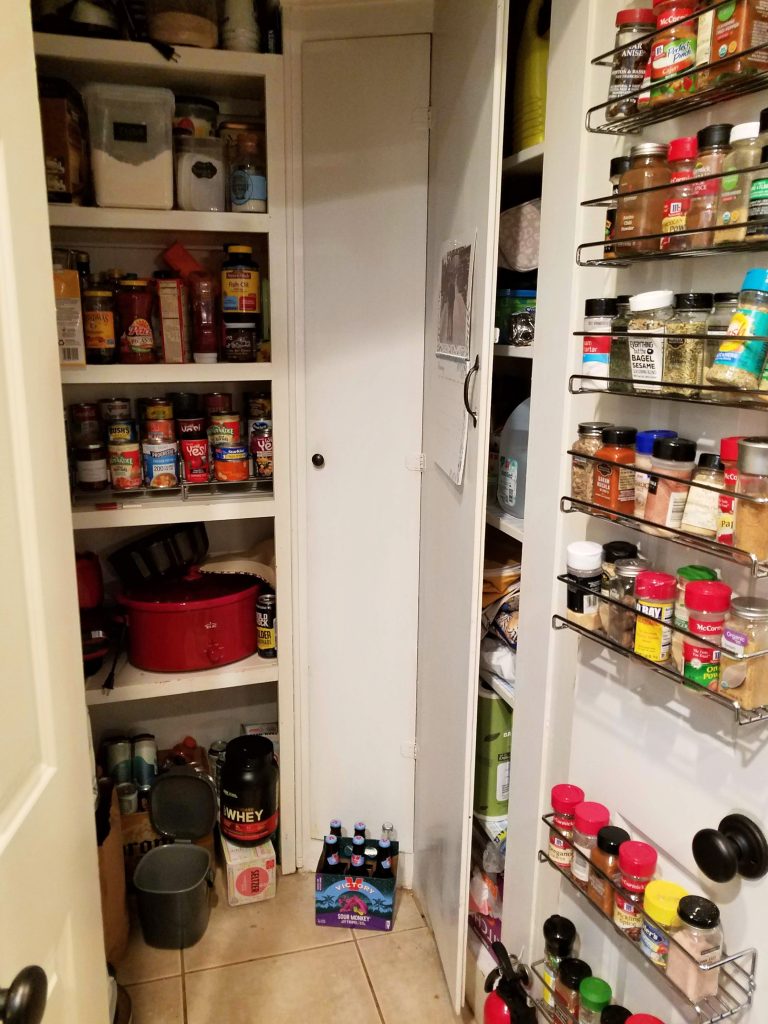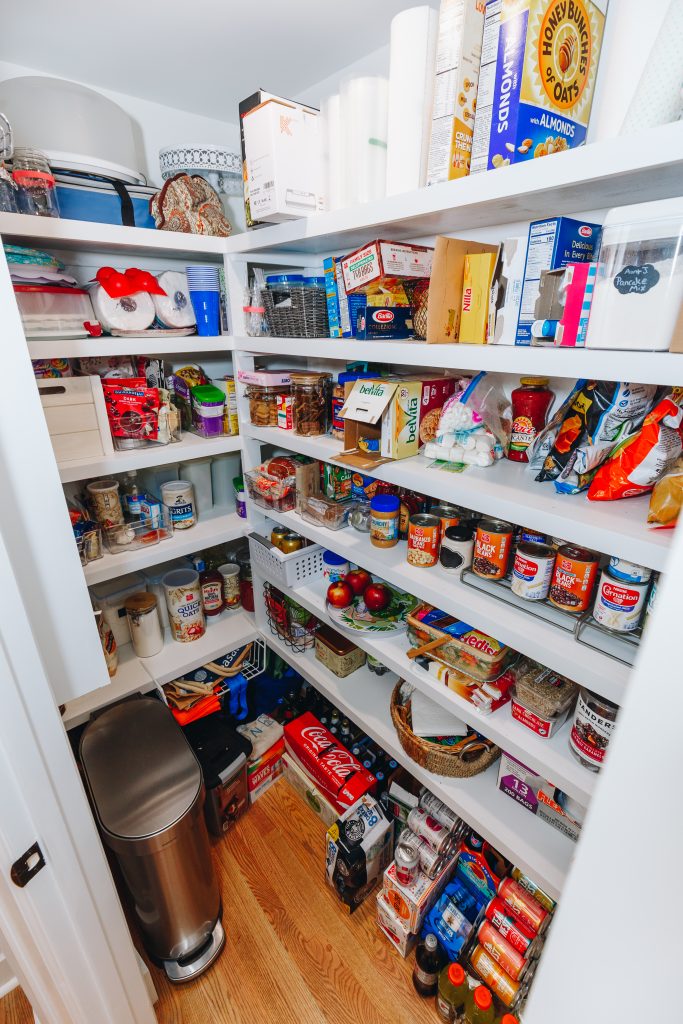 The kitchen was extended to meet the new dining room window (where a door had been before) and the bookcase that divided the dining room from the living room was removed.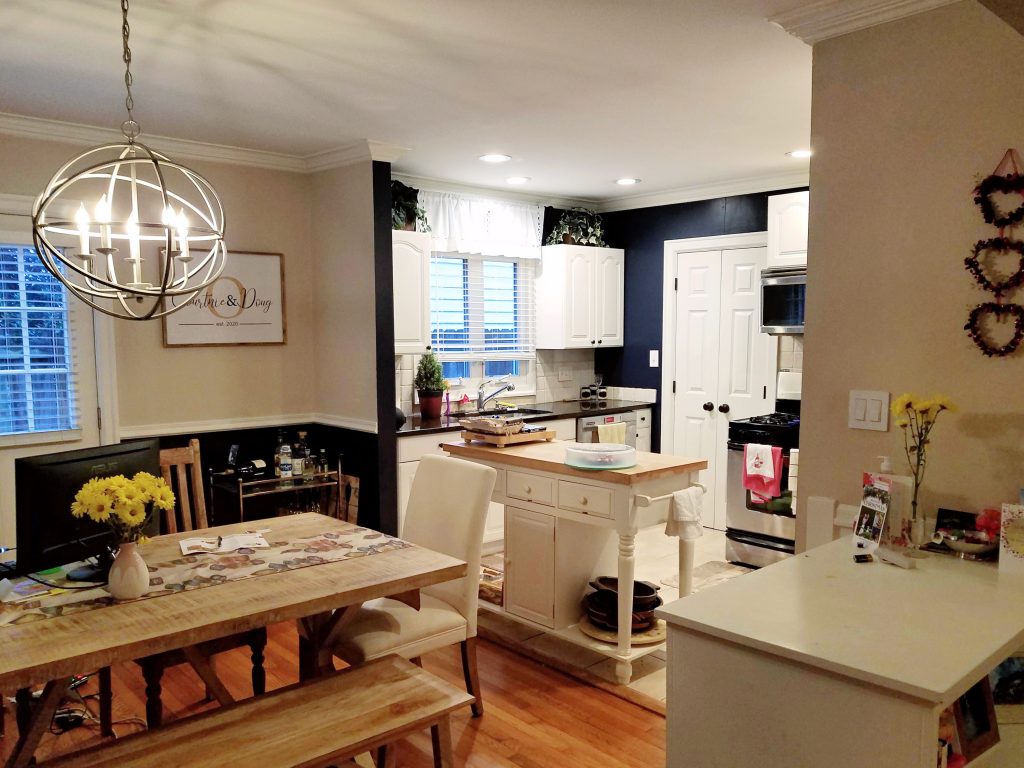 The dining table orientation was changed and there's now plenty of space to move between the kitchen and dining room.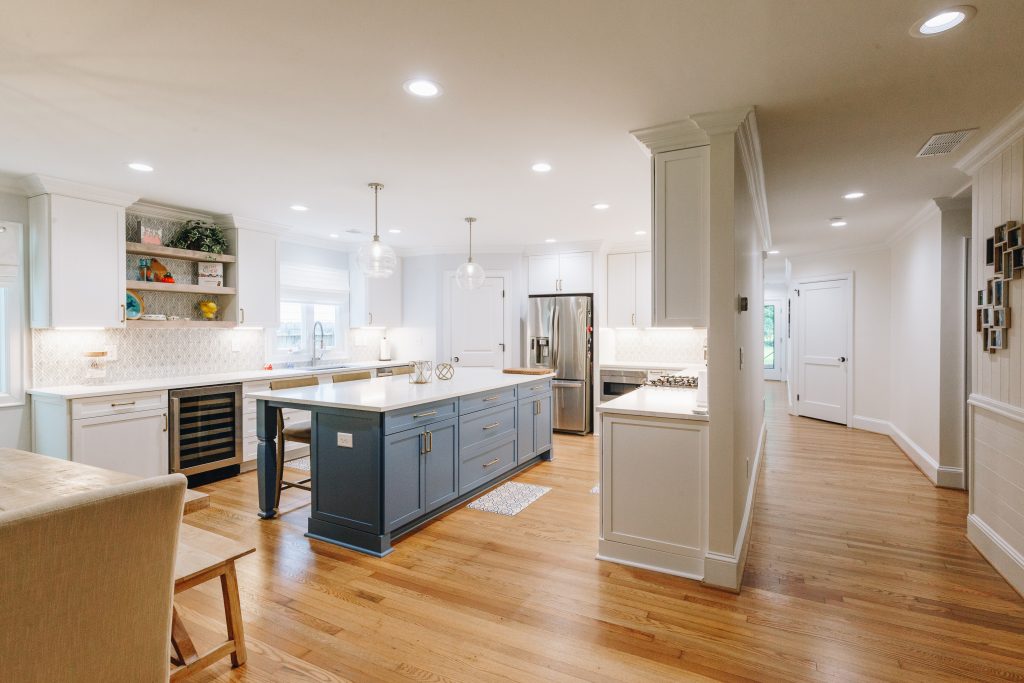 Headers were removed and the laundry moved around the corner to open the space visually.  Now the ceilings don't feel so low.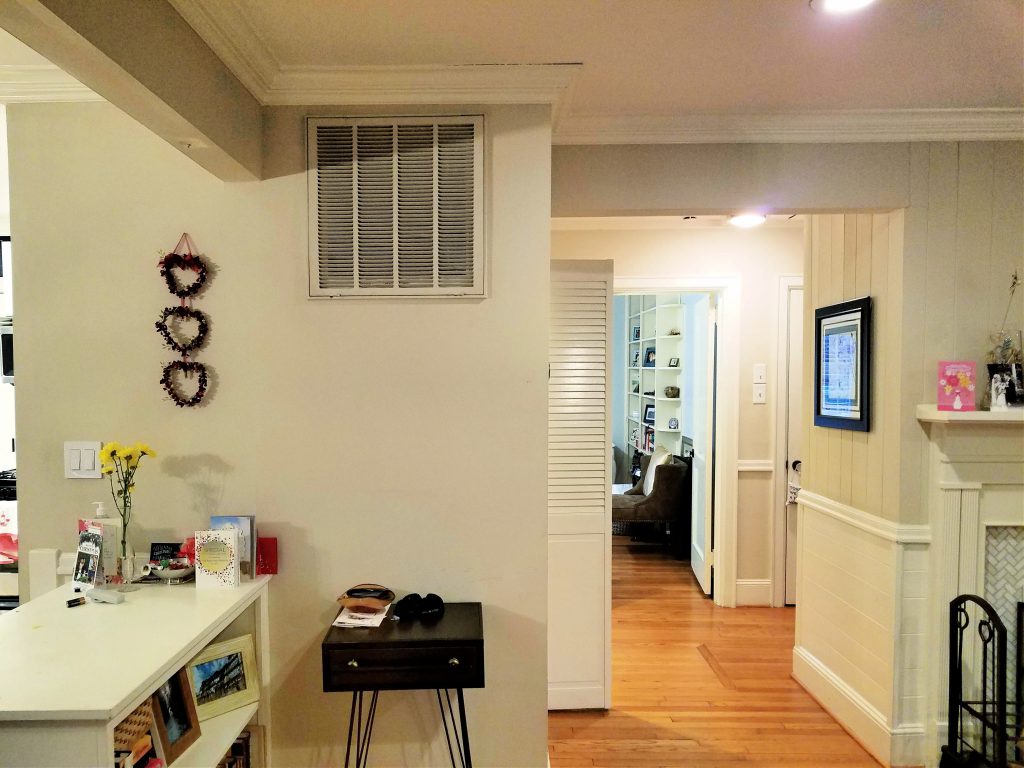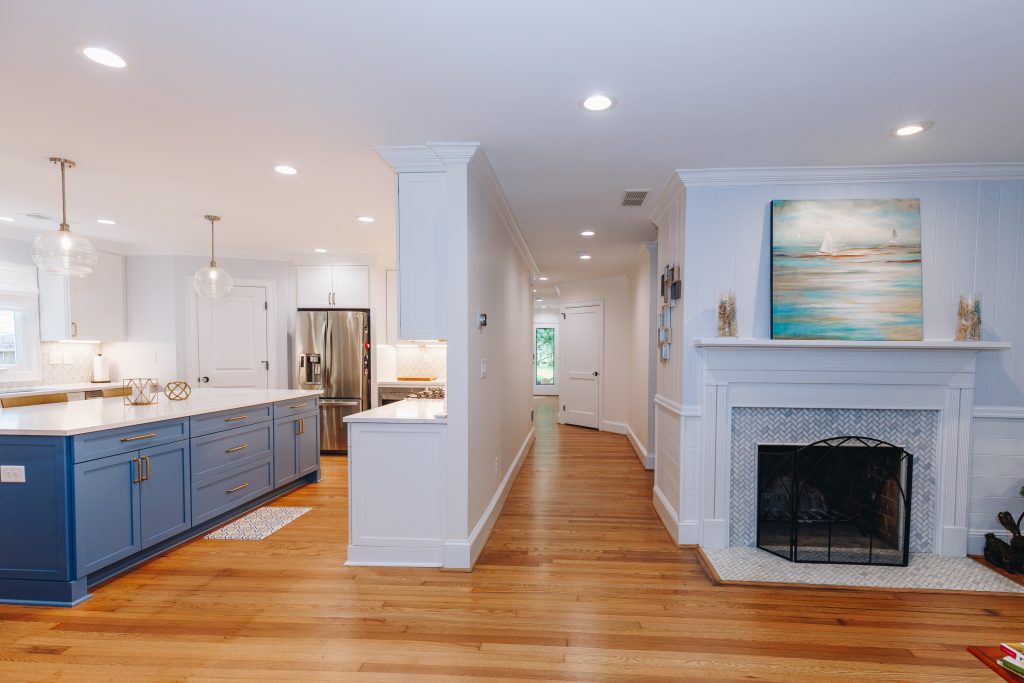 What a gorgeous and relaxing space!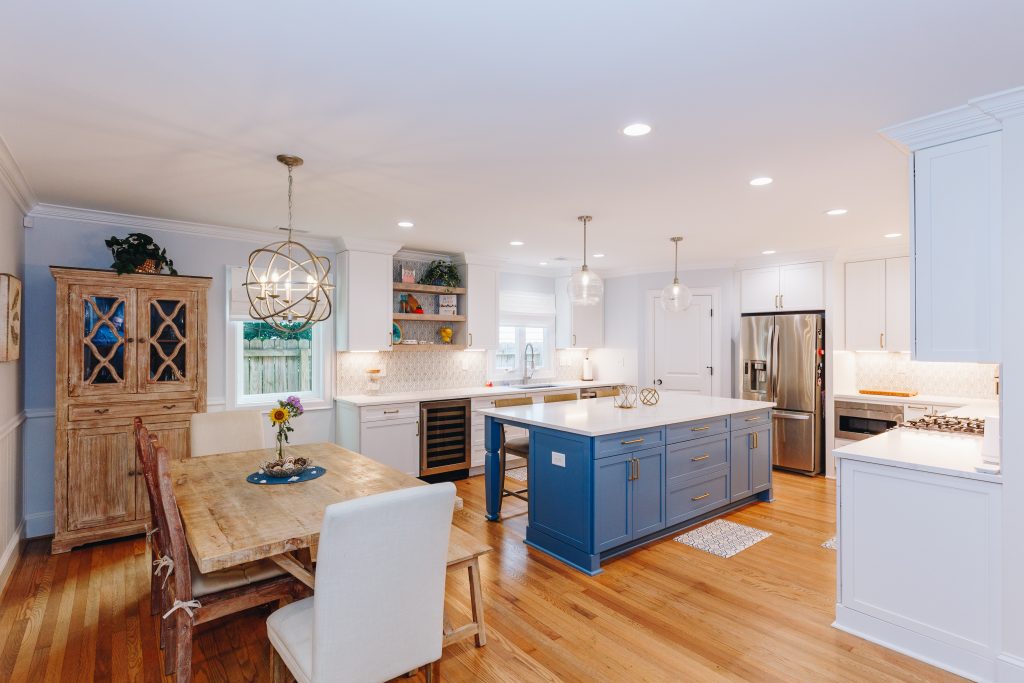 Here's a few photos of the renovated laundry area, bathroom and bedrooms.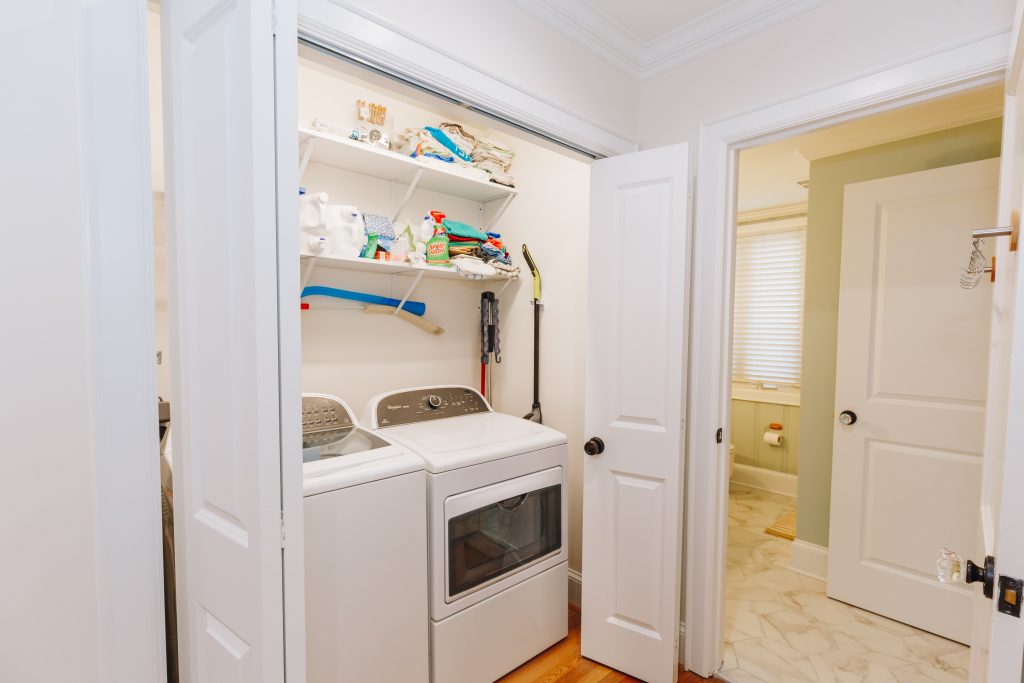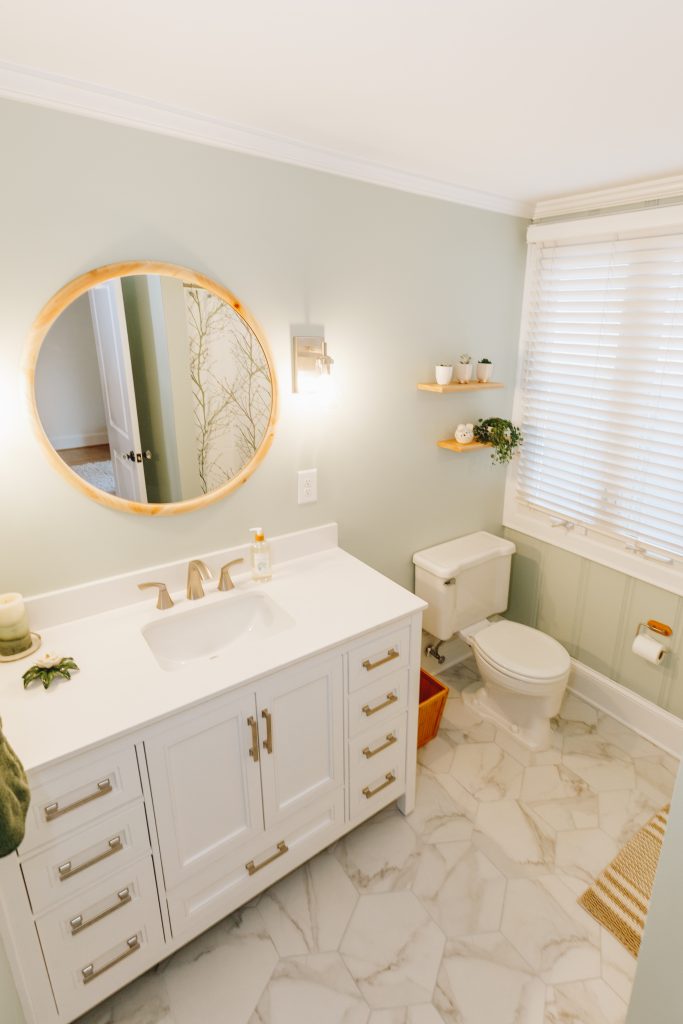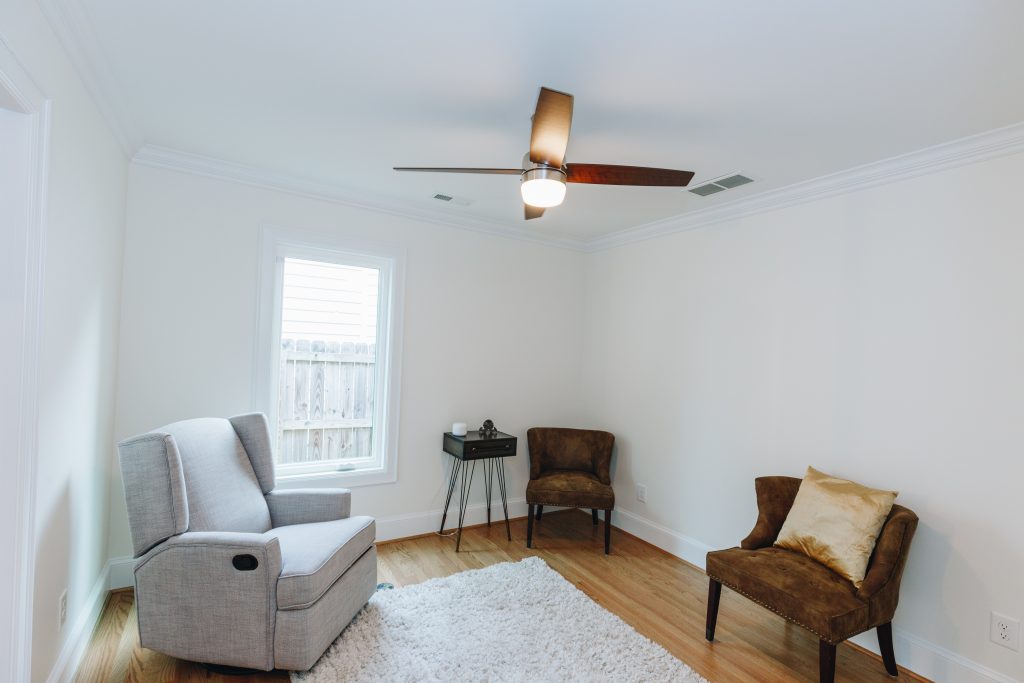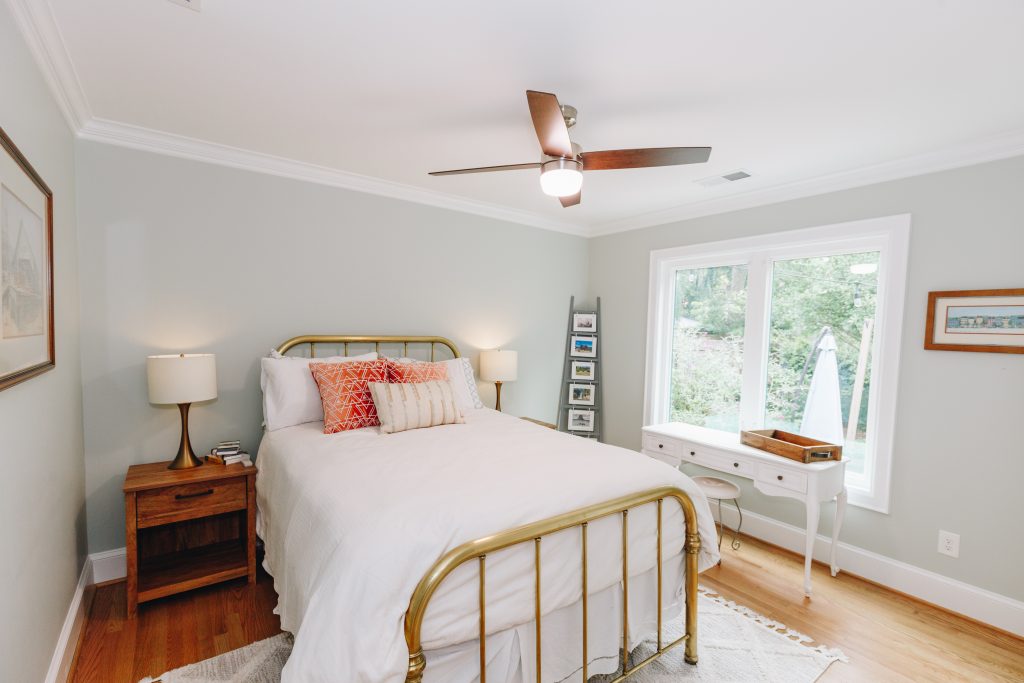 Be sure to visit us next week to see the finished outdoor living space of this beautiful home.
*after photos credit to Jon Courville Photography