Updated Family Kitchen & Dropzone
A young family refreshed their kitchen and drop zone.
Significant changes were made in the kitchen, including removing a peninsula and turning an island to open the walkways.
Adding a farm sink and removing the cornice above the kitchen window created an open, inviting place to prep and wash.
The microwave moved to the pantry wall, and a shiplap hood shows off the range.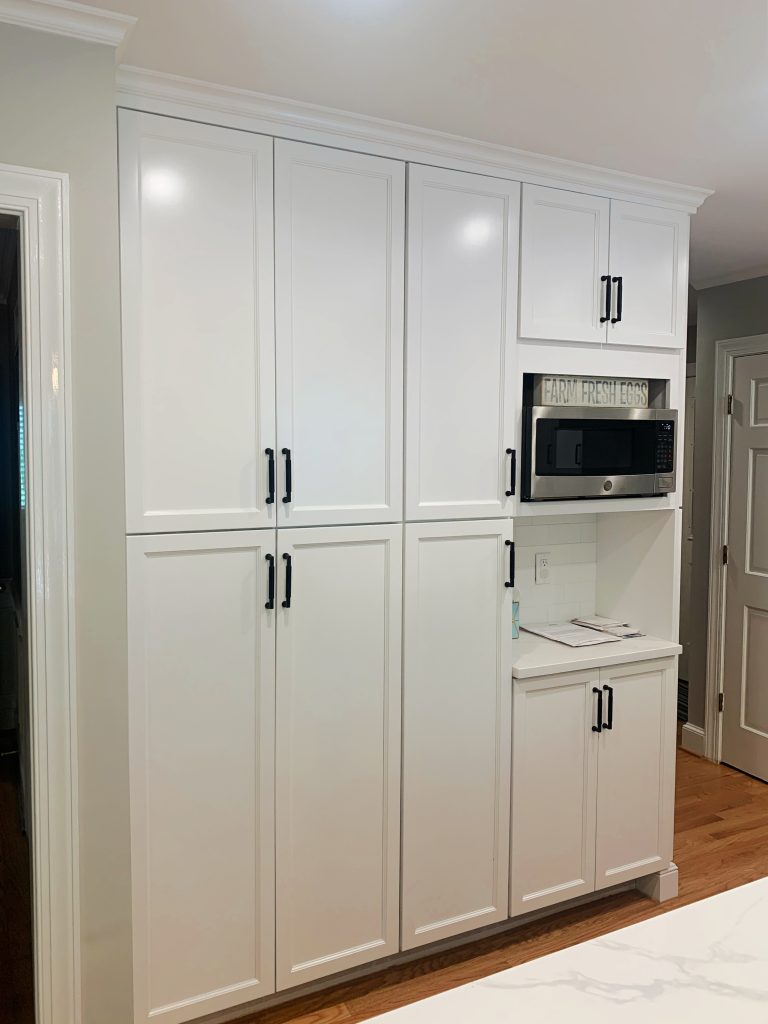 The kitchen desk was transformed into a built-in panty, which is convenient to have within the kitchen.
An open cabinet for mail and other important paperwork was included.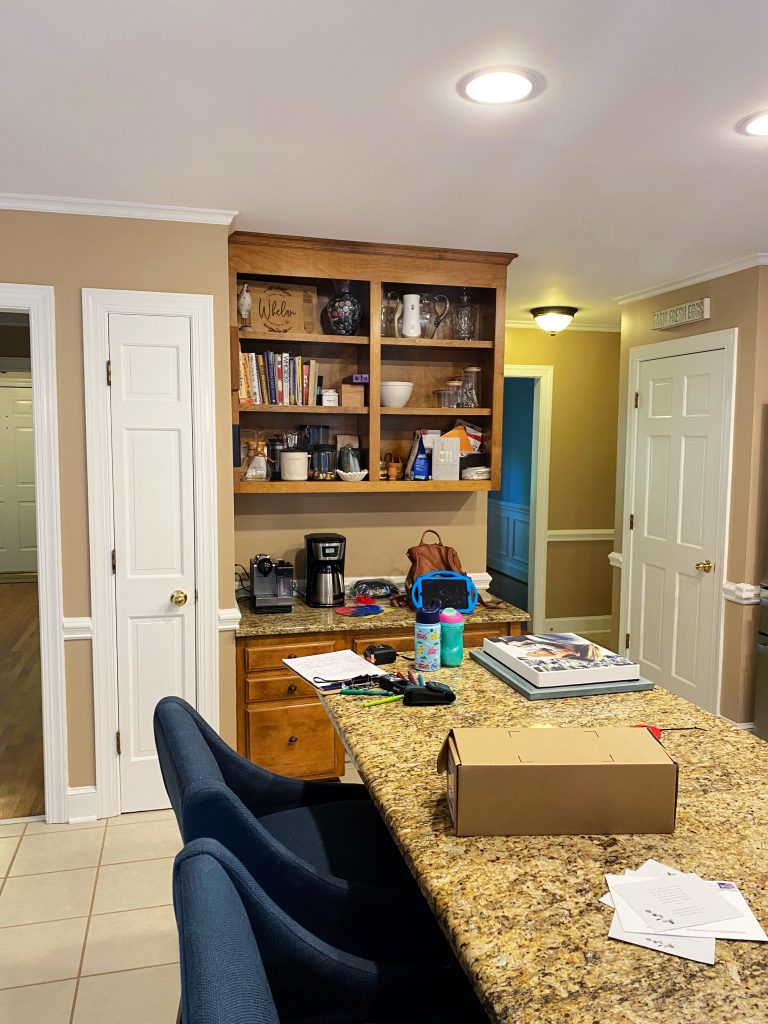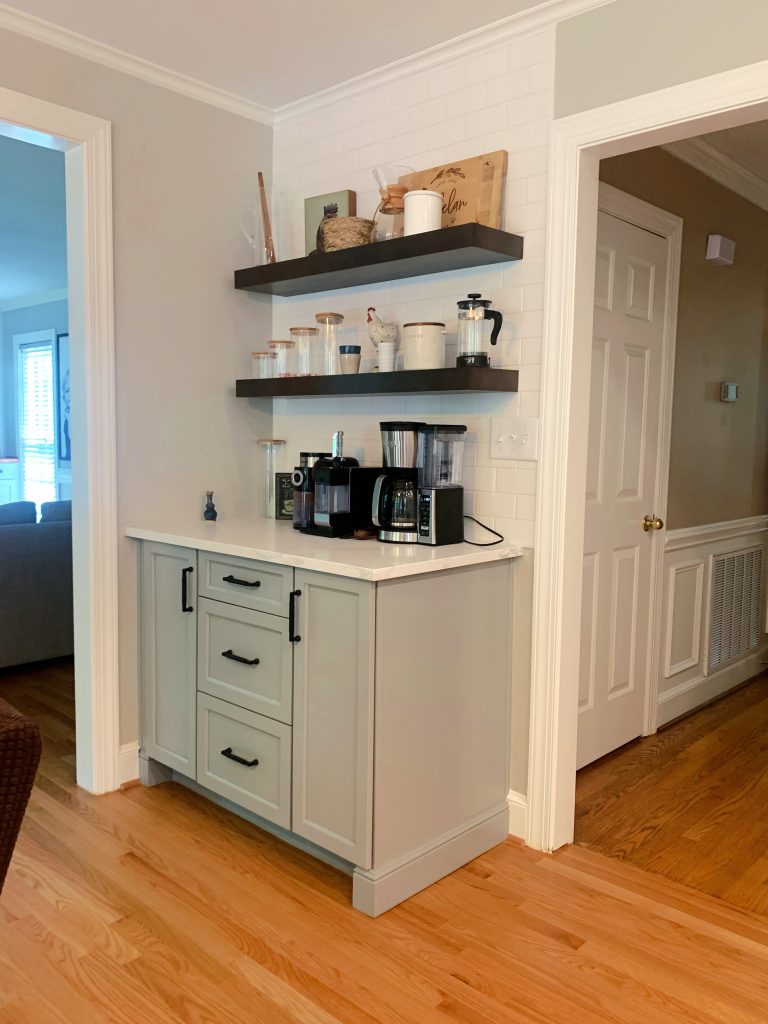 A beverage center was built in the corner of the kitchen, near three adjoining rooms.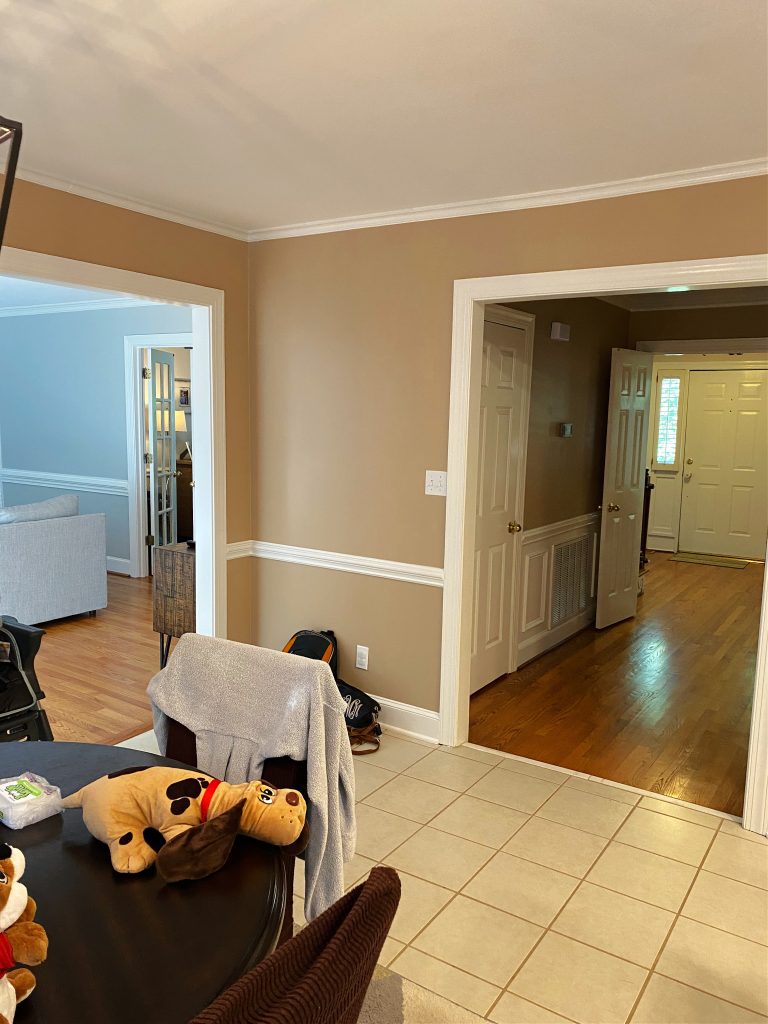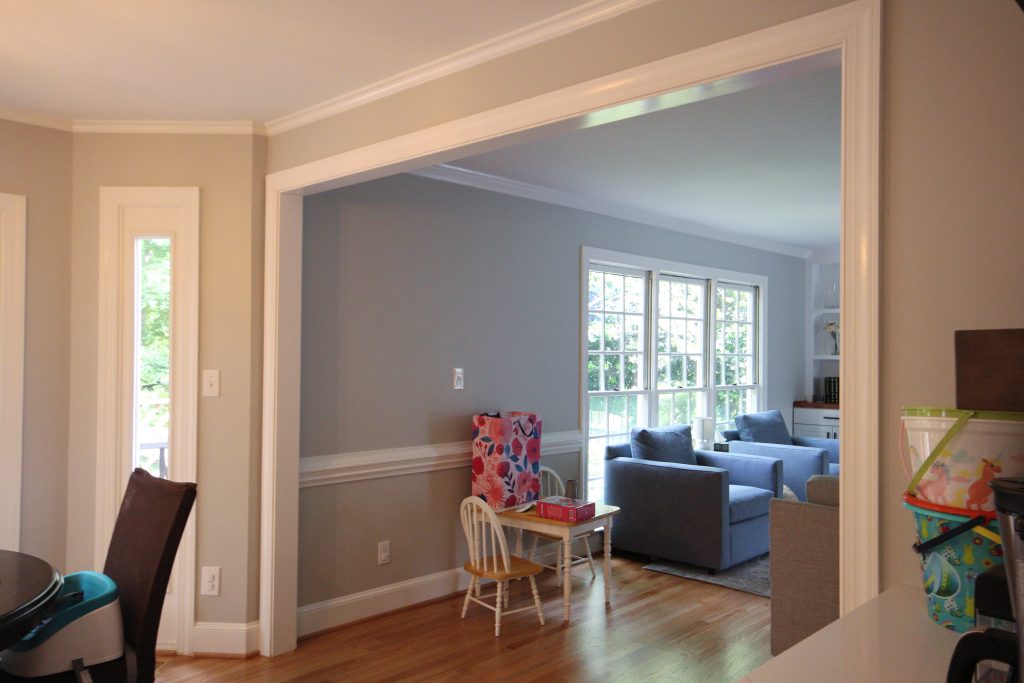 The wall between the eat-in kitchen and family room was enlarged so the two rooms could be utilized as one cohesive space.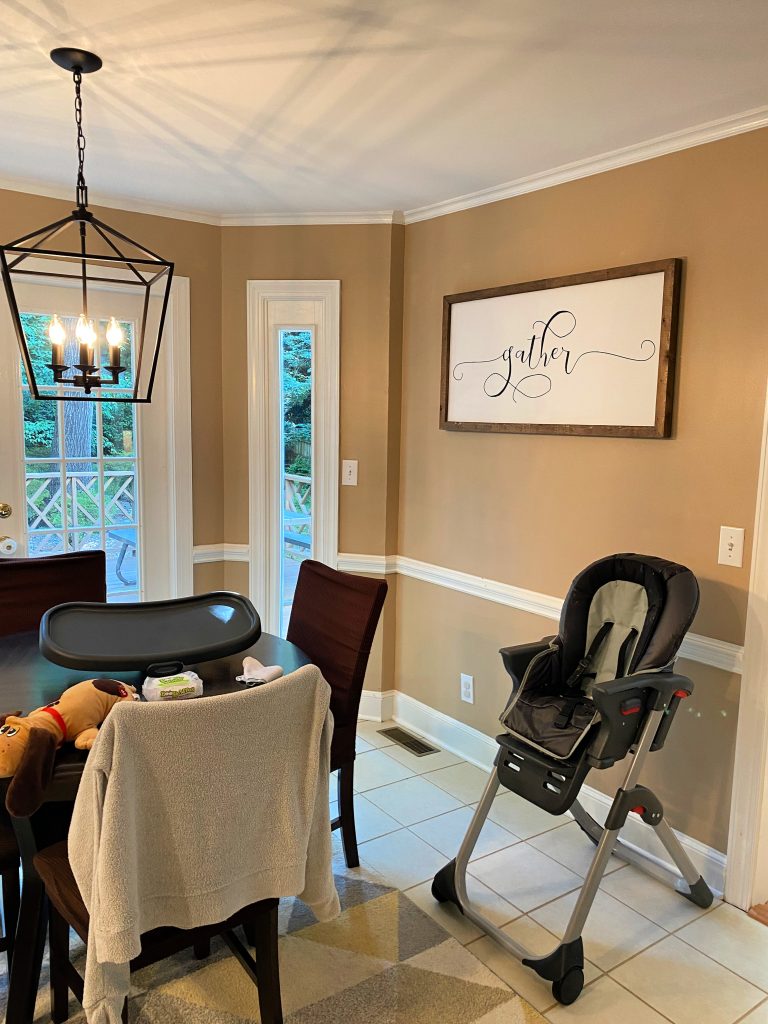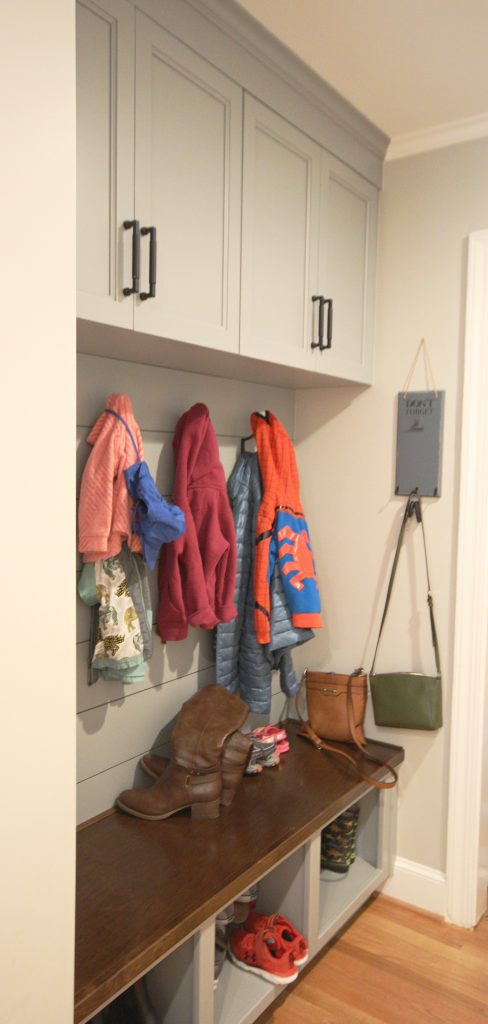 A closet was remodeled into a drop zone where the family can stow away shoes, bags and coats.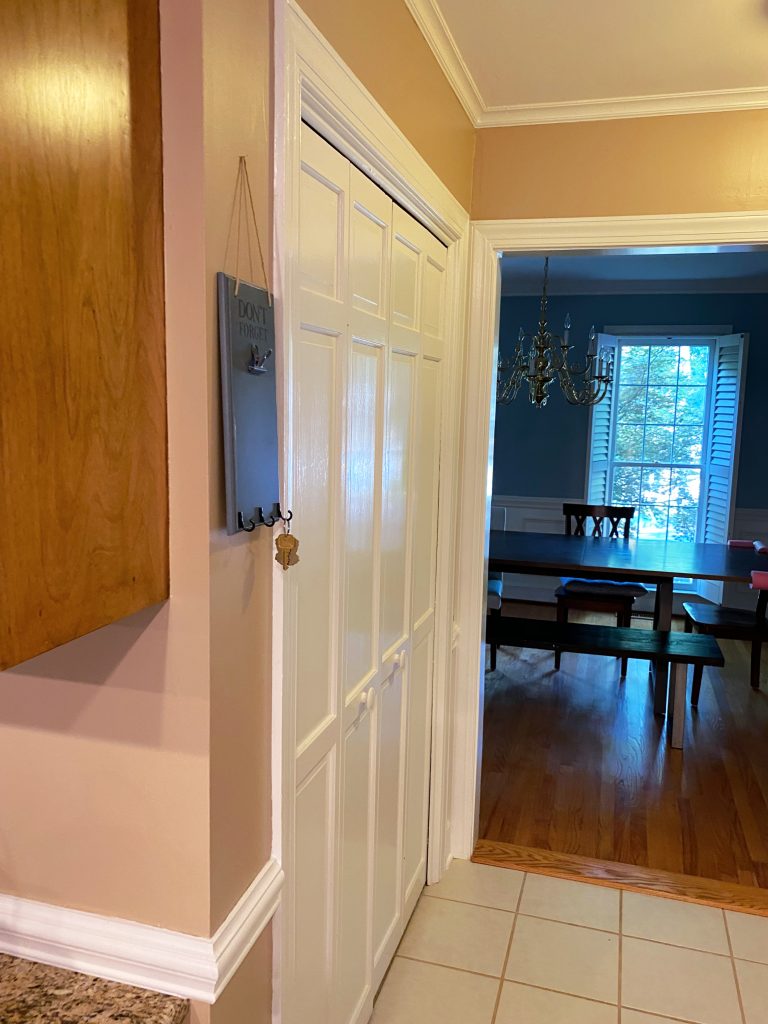 This dream-come-true kitchen & drop zone will better serve this family's needs and we count it a privilege to have designed and built a space they will enjoy for years to come.