Renovations in 2022
As we begin the new year, many homeowners are planning renovations to accomplish in 2022. While Covid restrictions and supply chain issues may impact the renovation process, it is possible to do a safe and timely project. According to an article put out this week by Qualified Remodeler, 87% of homeowners plan to continue renovating in 2022.
When Covid restrictions were first put into place in 2020, we saw the majority of homeowners wanting to remodel their home's interiors to better serve their family.  Where could we find a quiet place for a conference call? Where could online learning occur without distractions? Those problems needed addressed right away. Once our interiors were more conducive to being at home full-time, we saw an uptick in outdoor living. In 2021, we saw an increase in projects that expanded living spaces to covered outdoor areas.  Qualified Remodeler did a survey and found
70% of homeowners say their exterior needs a facelift
59% want to improve their home's exterior
and 89% agree that exterior renovations provide strong ROI
Here's a beautiful example of a covered outdoor living space that Guthmann Construction did in 2021.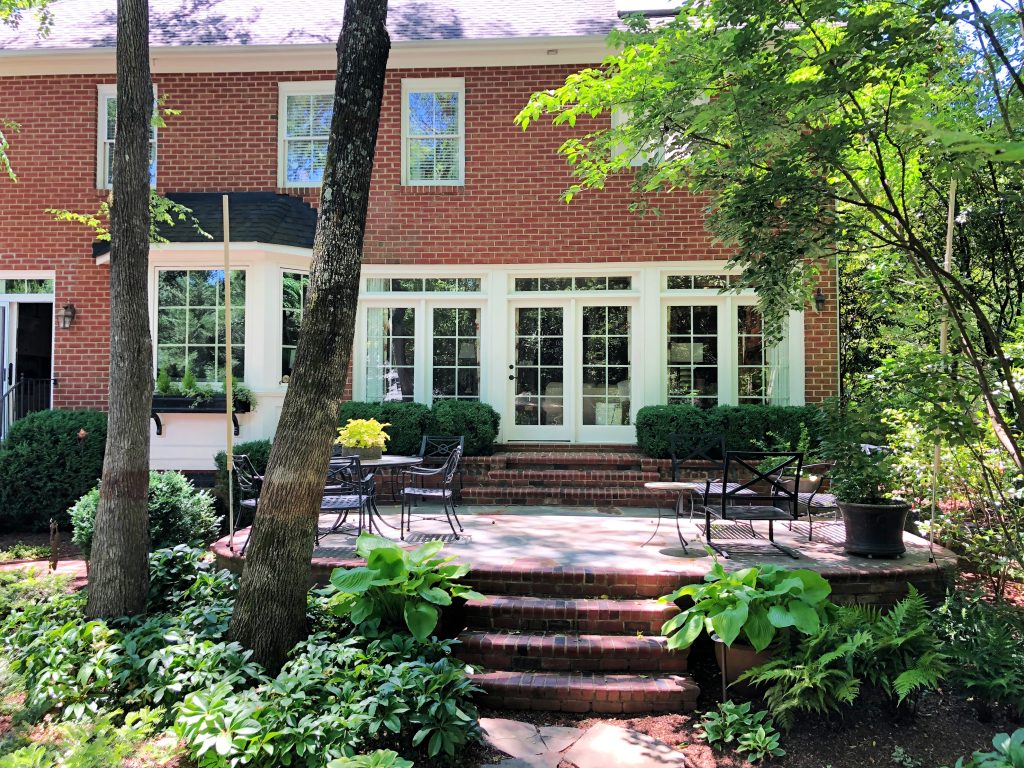 Before renovation, the home included a lovely stone and brick patio. Next, you can see the modifications made to create a covered, heated space.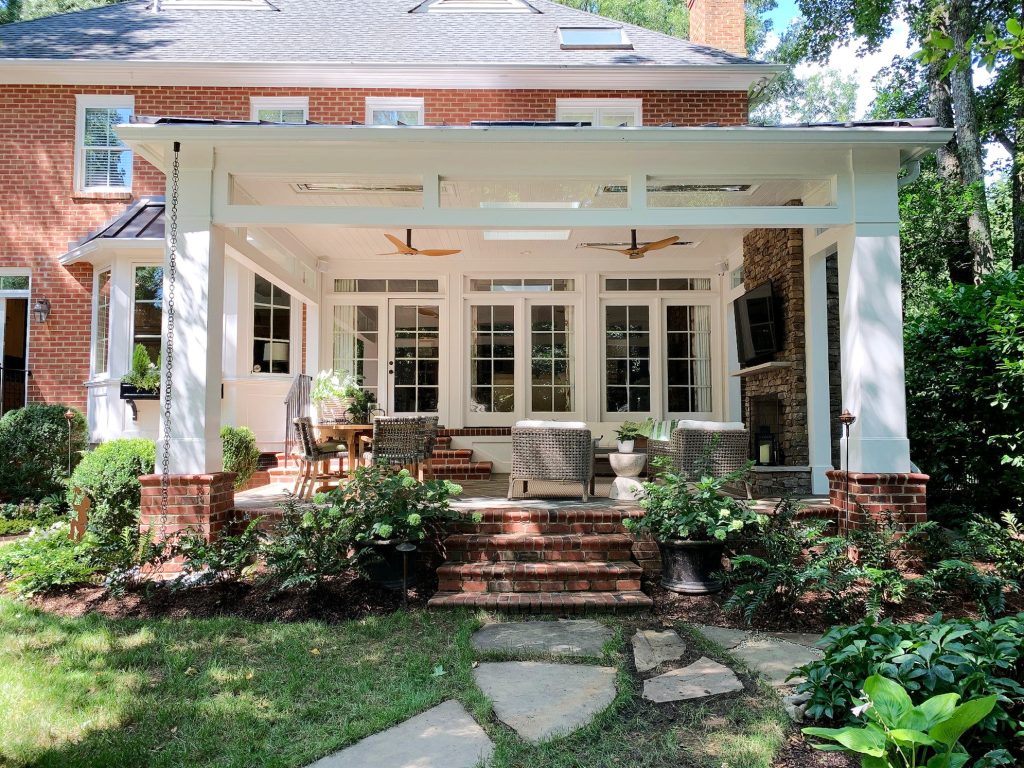 This covered area provides casual seating to watch tv, enjoy a fire and to have a meal outdoors.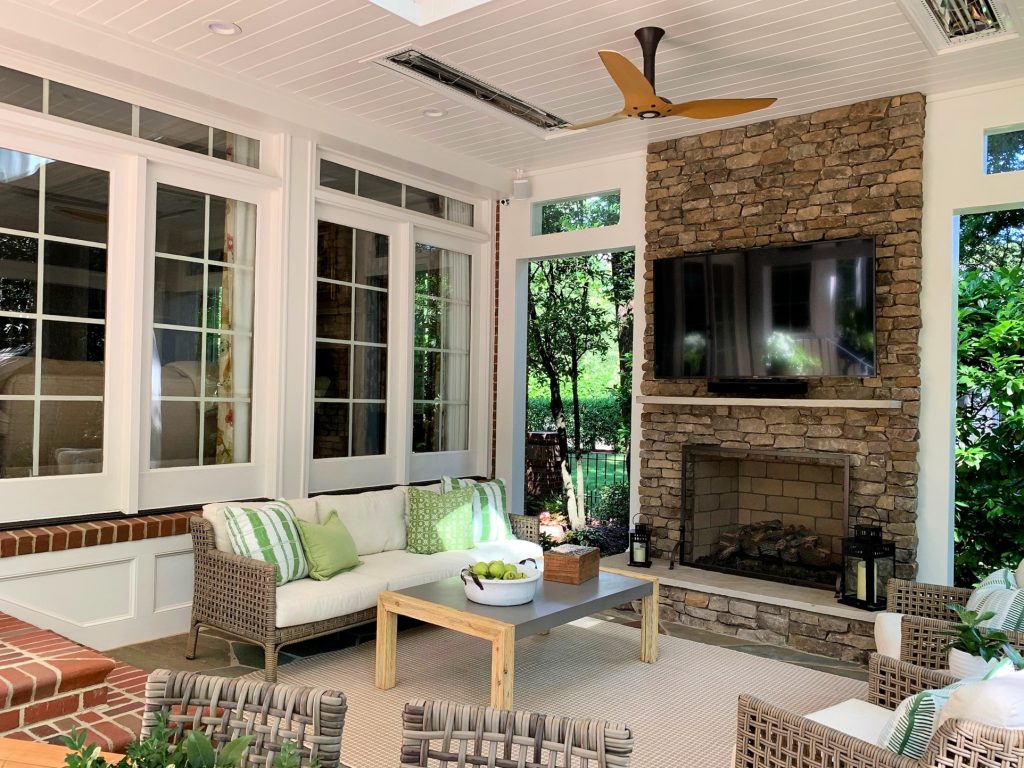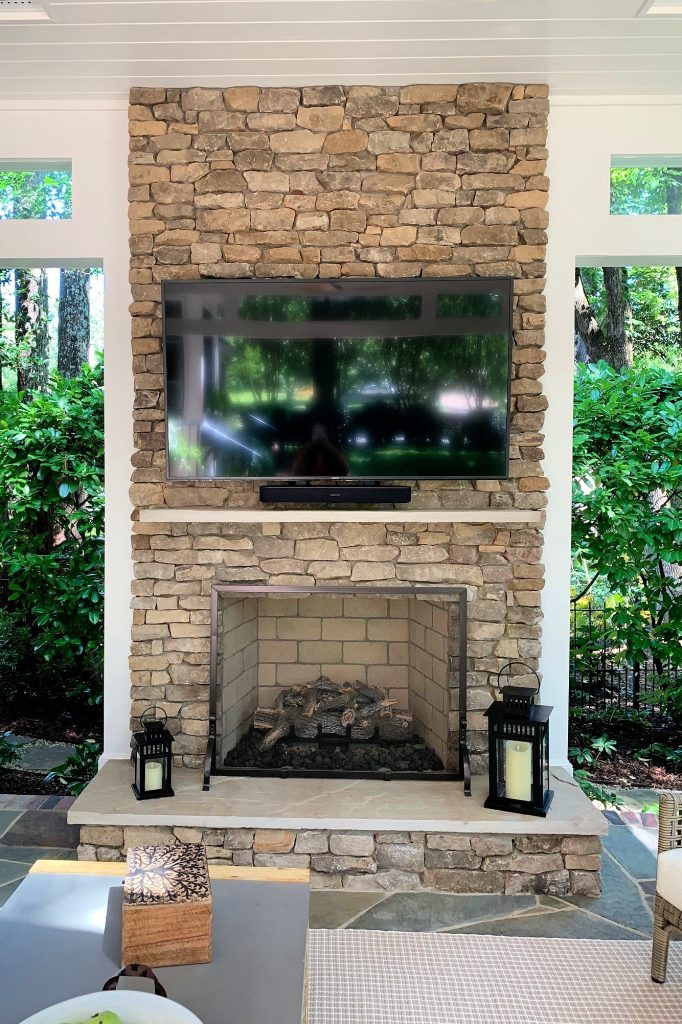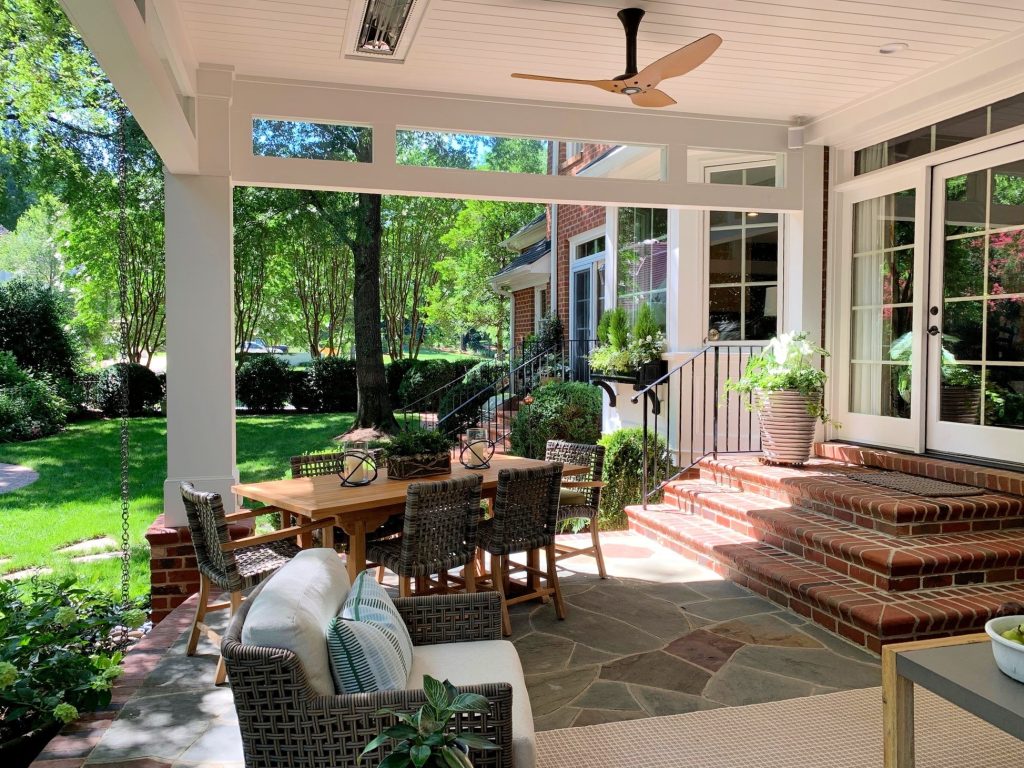 A skylight was added to bring light to the space, and fans and heaters were added to the ceiling to bring comfort in any weather condition.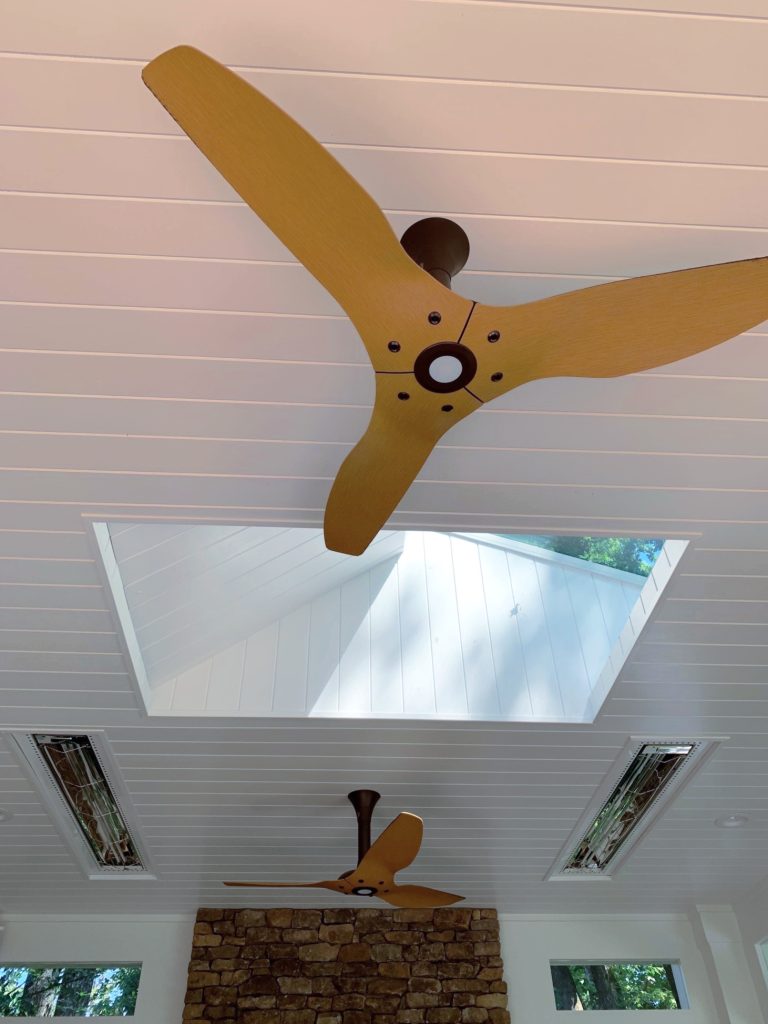 This multi-use space has increased our homeowner's satisfaction and brings the outdoors into daily life.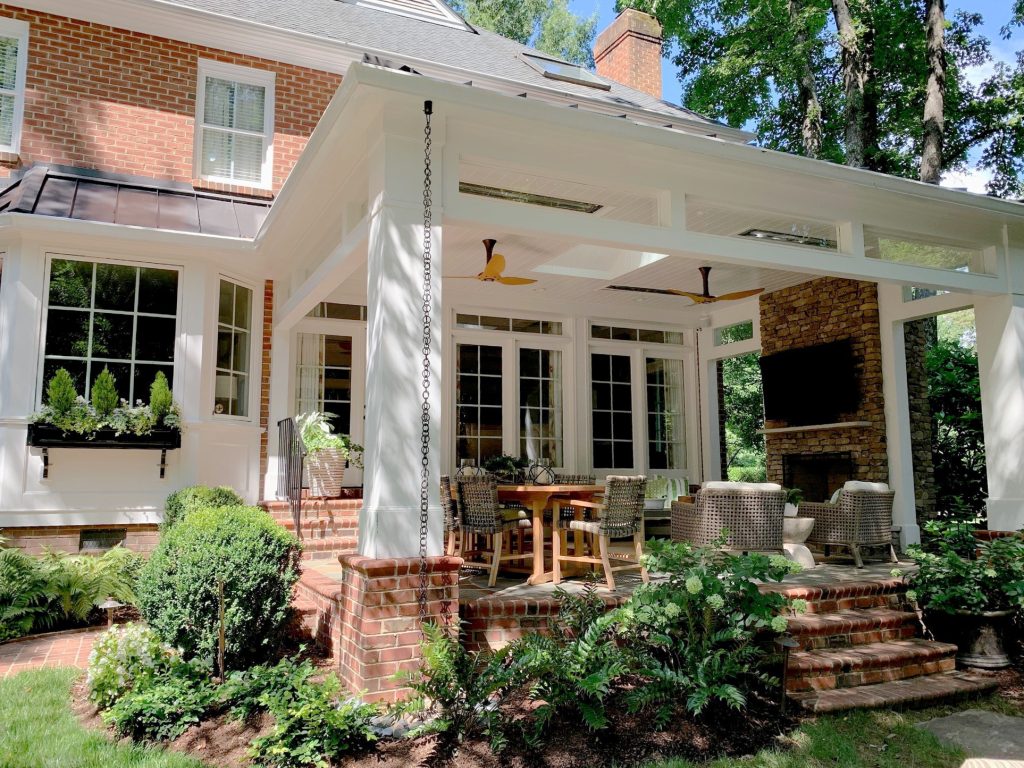 If you are interested in remodeling your home in 2022, we encourage you to give us a call soon. Prior to Covid, a homeowner might expect a 3-4 month planning phase prior to construction, but because of the added conditions, it's wise to begin talking to a residential remodeler at least 6 months prior to the desired time of construction.  This gives both the owner and remodeler time to work through extenuating circumstances, as well as, reserve space in a typical heavy remodeling schedule.  We'd love to see you get as much enjoyment from your home as soon as possible!
Have a safe, healthy & happy New Year!