Myers Park Patio Addition
One of the best ways to get more room is to add an outdoor living space.  The owner of this Myers Park home shared she enjoys her new patio addition because it has given her family more usable space.  As you look at the before and after pictures, if this is something you're considering for your home, we'd love to talk to you soon, so you can enjoy your space when winter is over.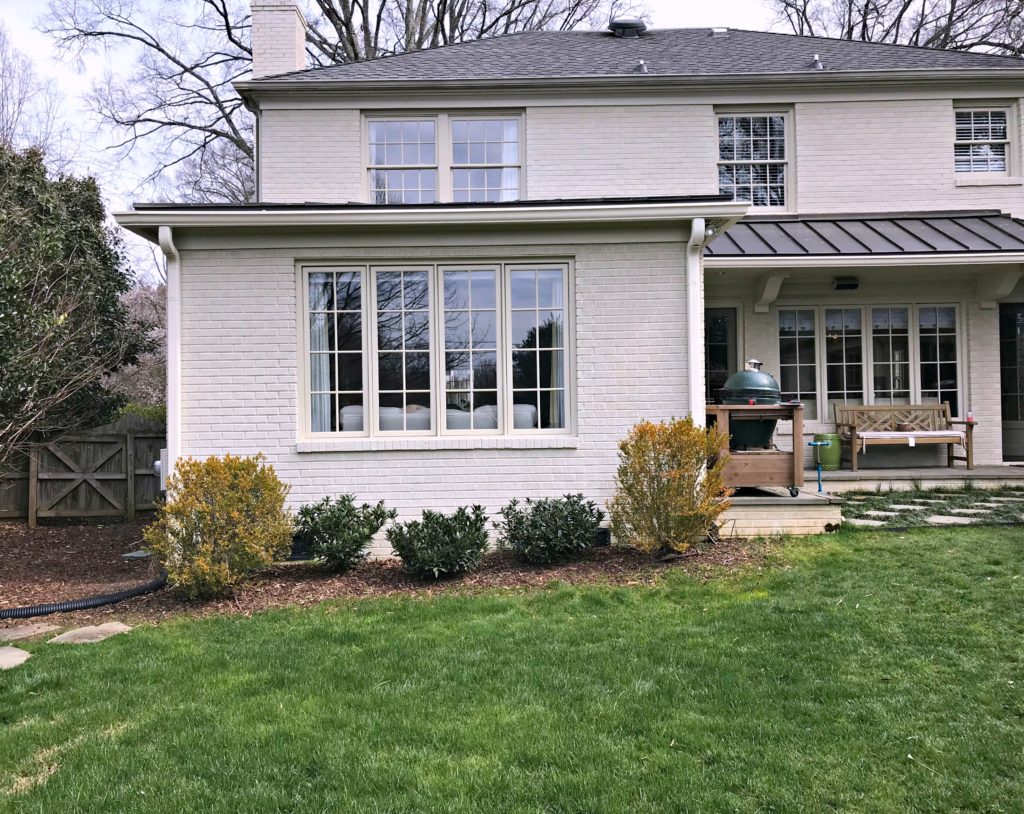 Before, this home had a narrow step-out, just enough for a bench and grill.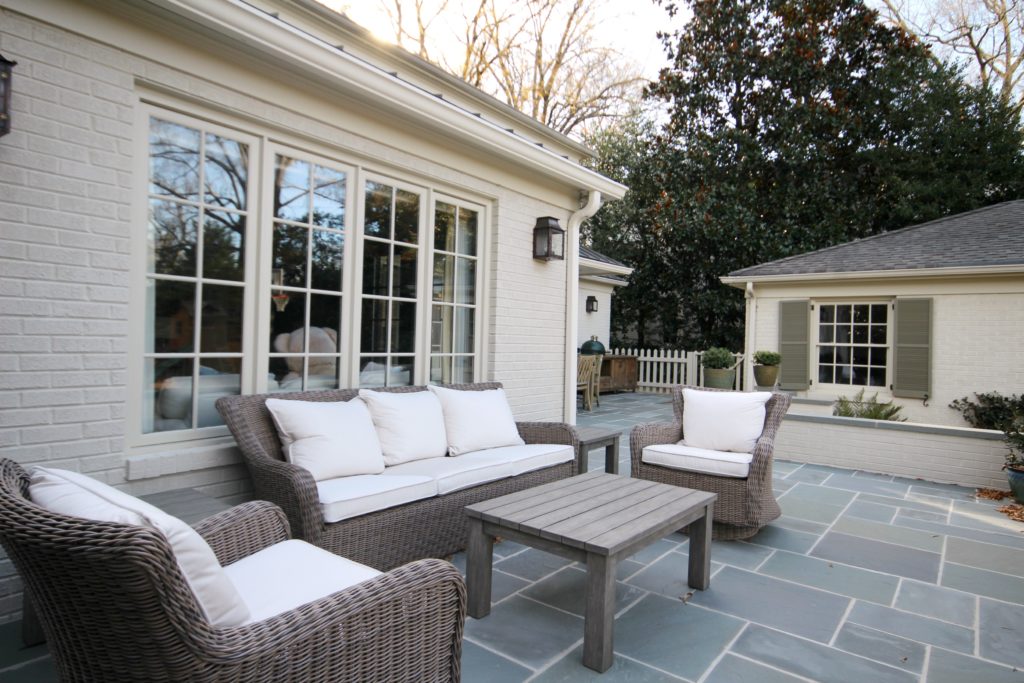 Now there are multiple zones on the patio: relaxed seating, dining and grilling.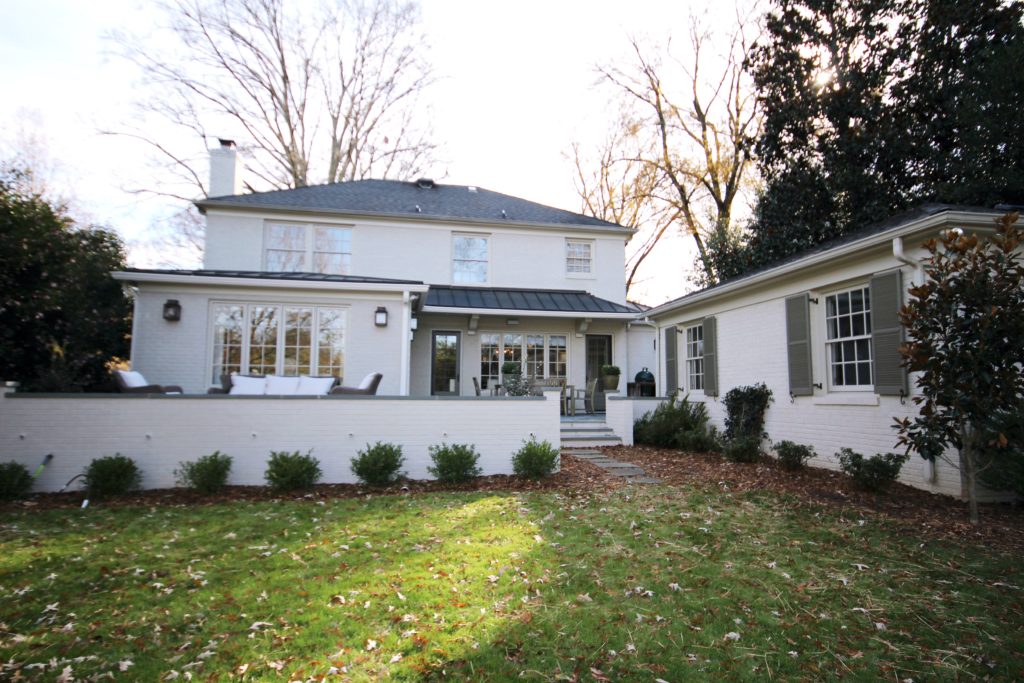 There's still plenty of yard for play.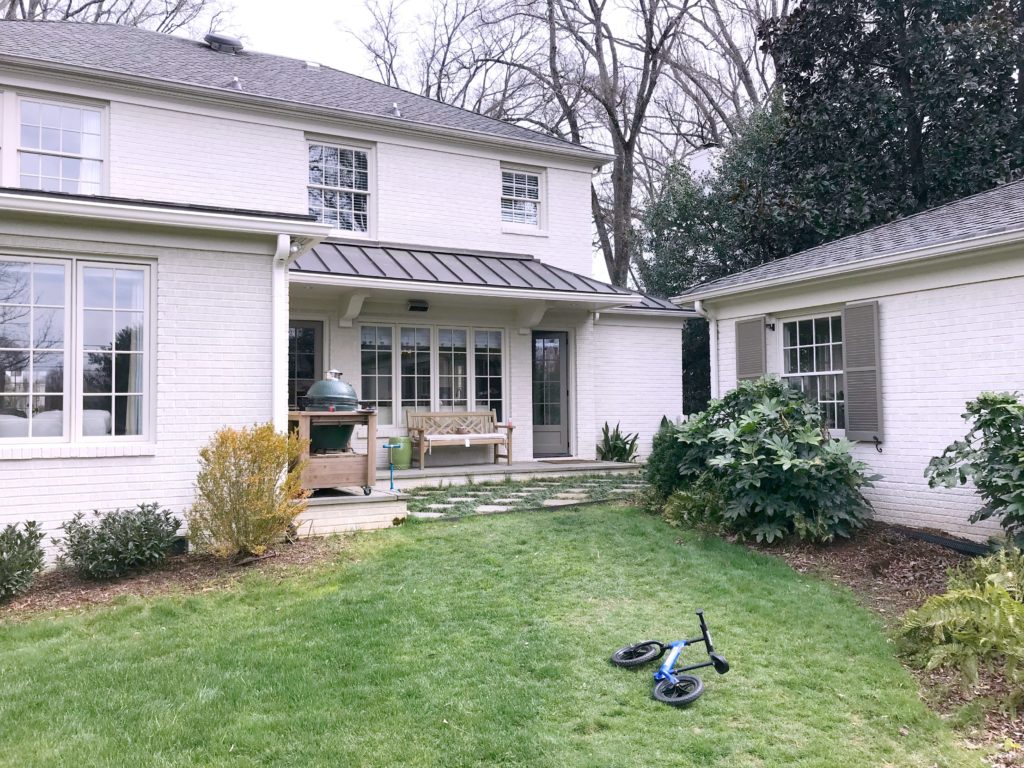 Outdoor entertaining had to be done on the lawn.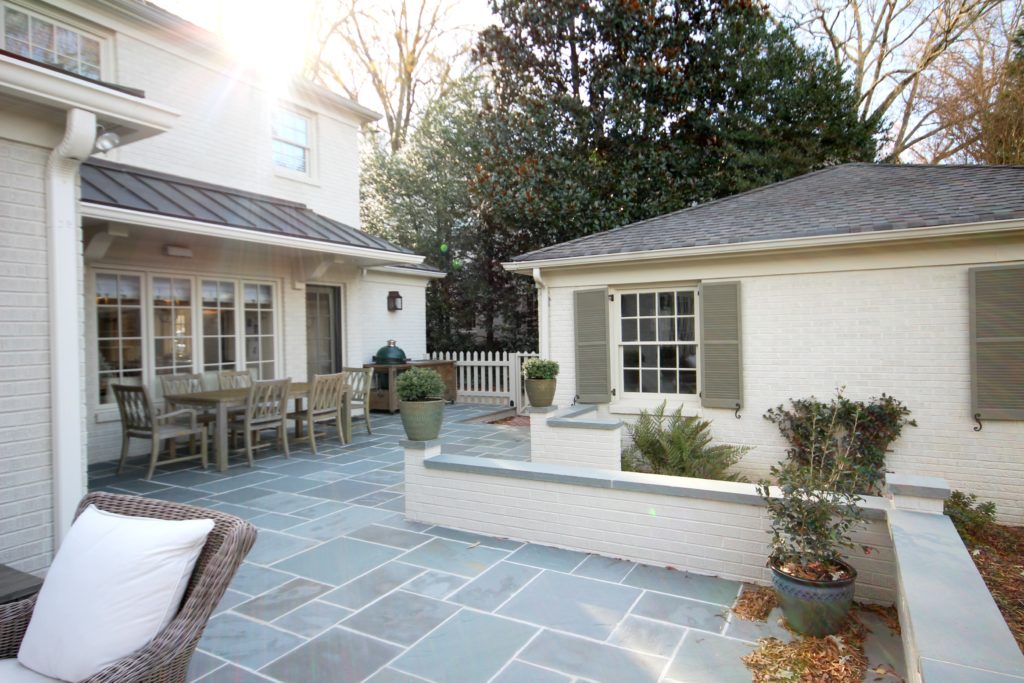 But now they have created a great space for gatherings.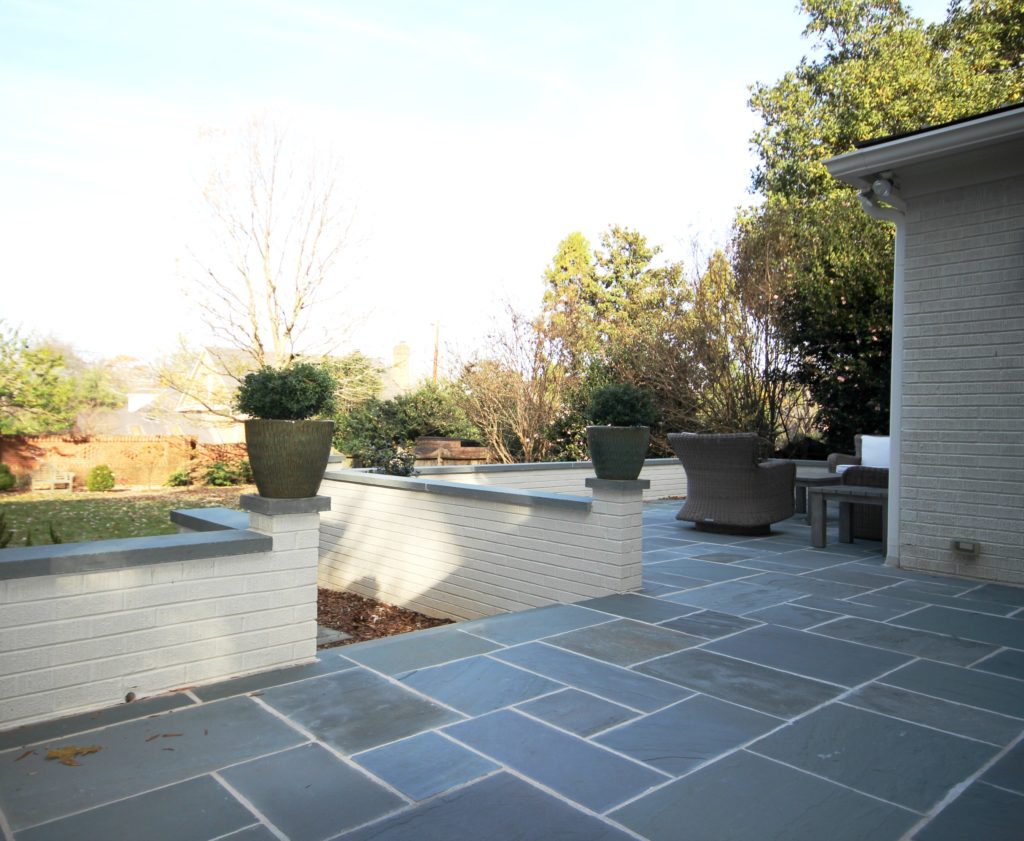 With the addition of wall seating, they can throw a large party that can spill over into the lawn below.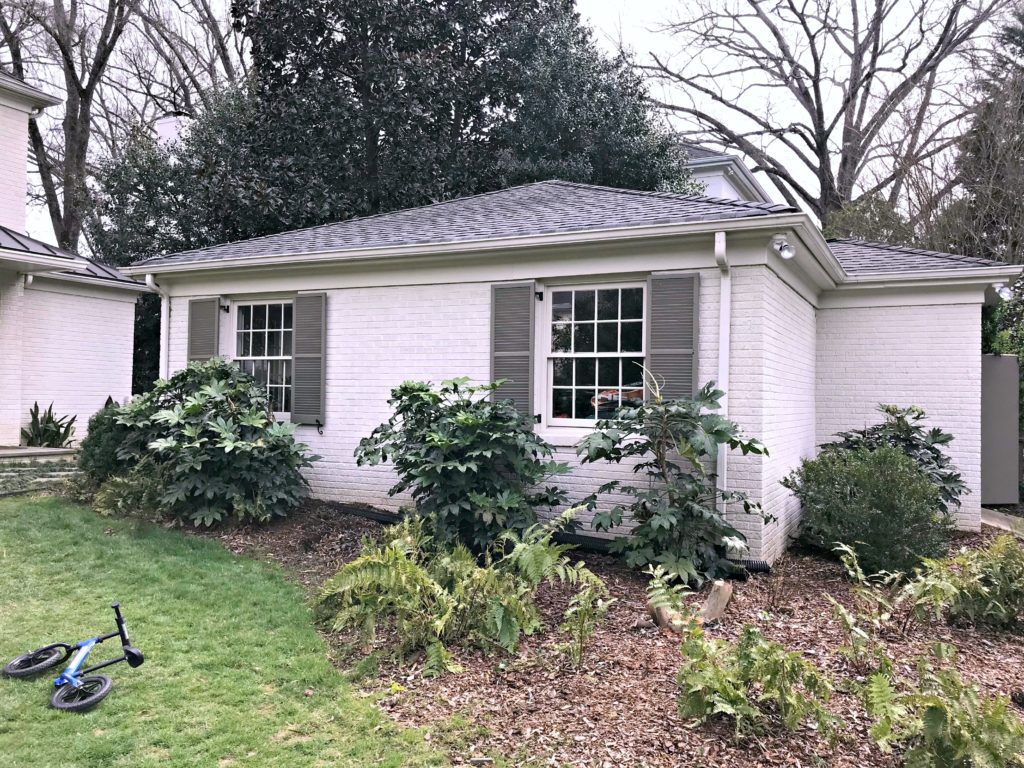 The landscaping was scaled back for the new walkway.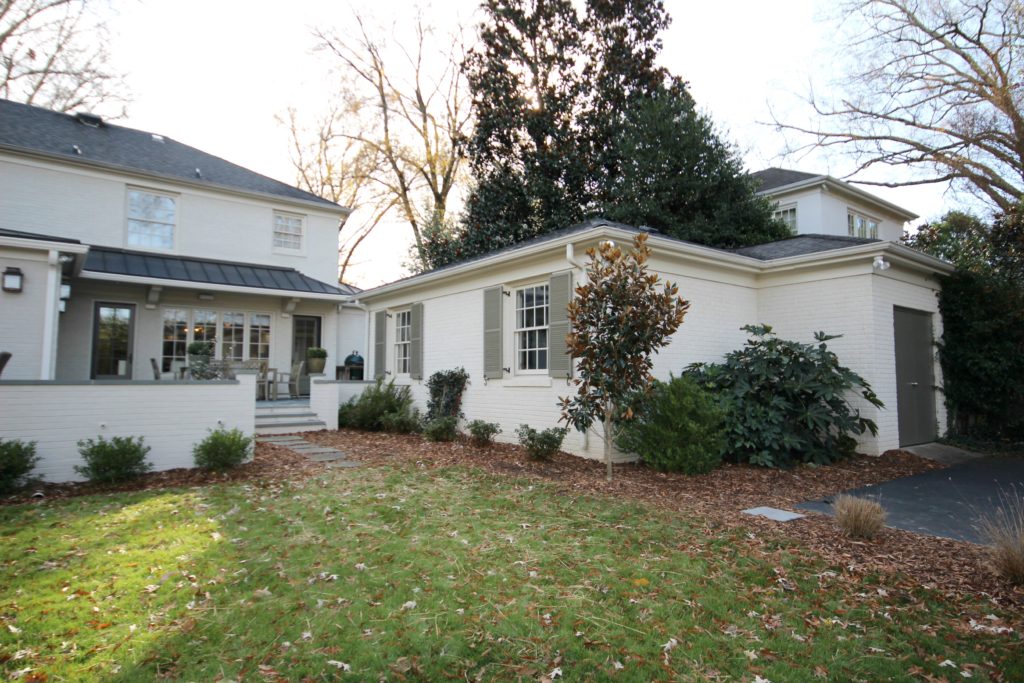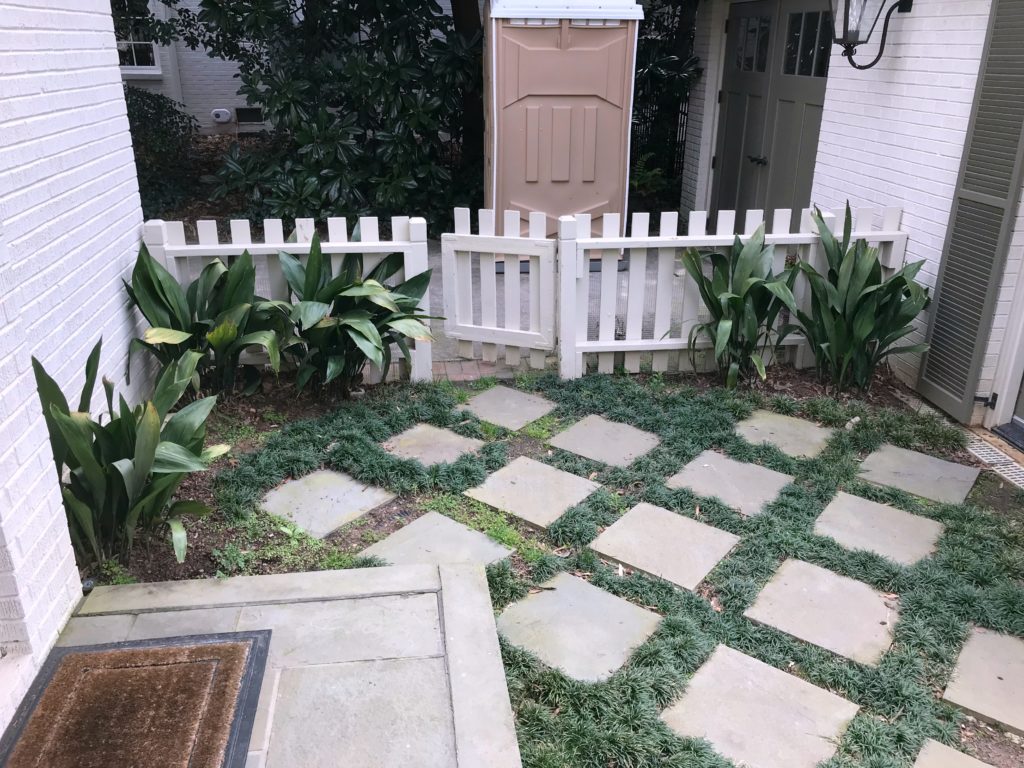 Pavers and grass lined the walkway between garage and house before the renovation.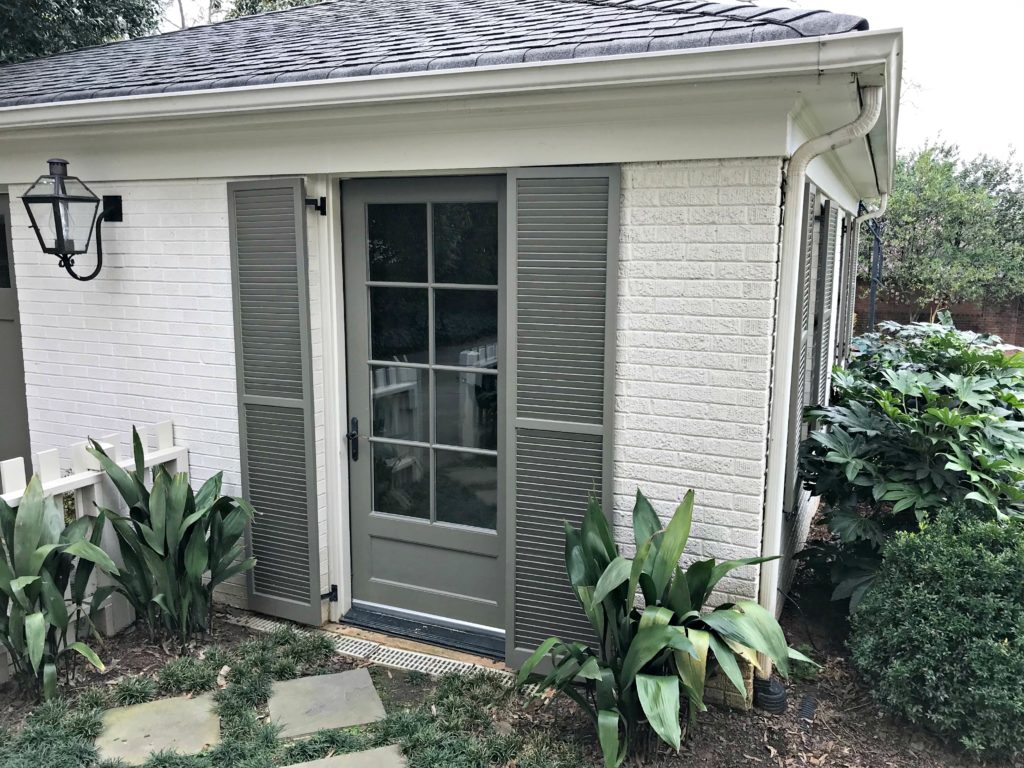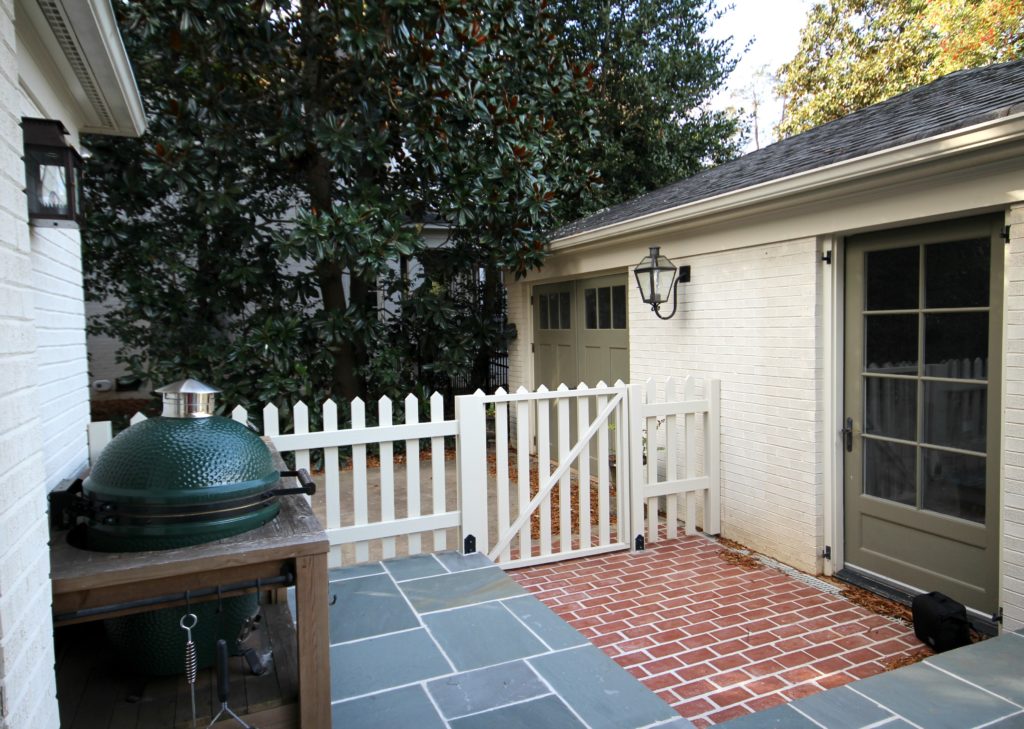 Now blue Pennsylvania flagstone and brick create a clean, functional transition.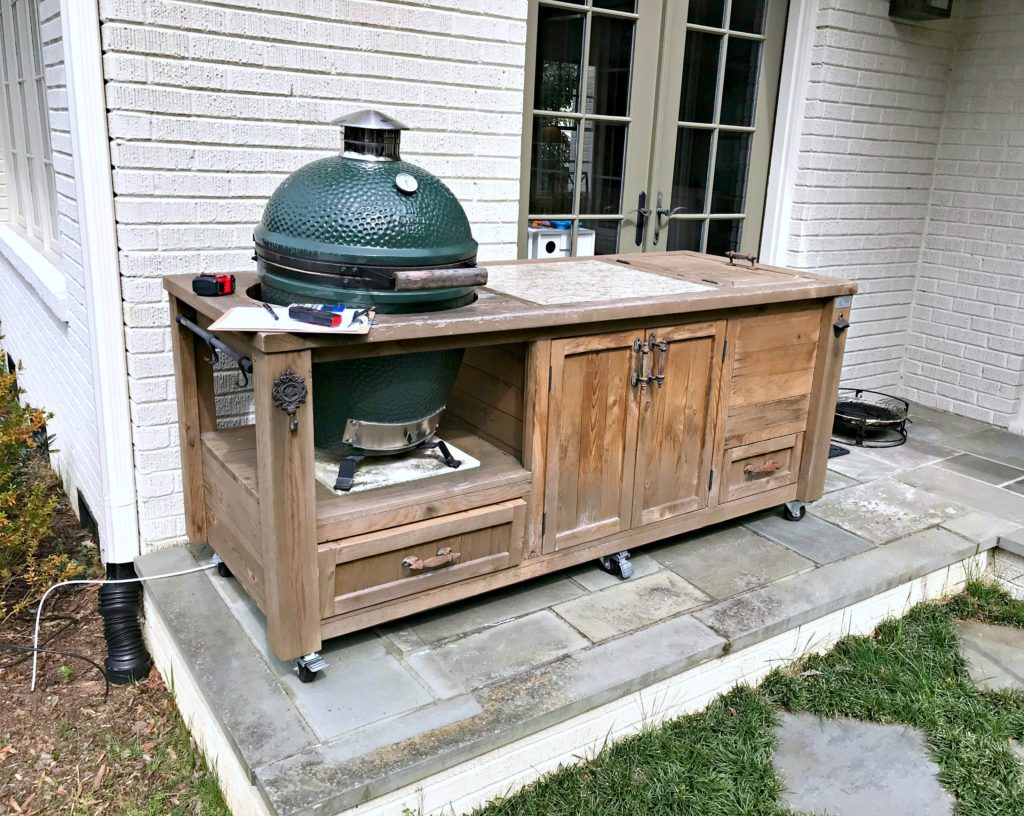 Before renovation there was just enough room for one person to stand at the grill.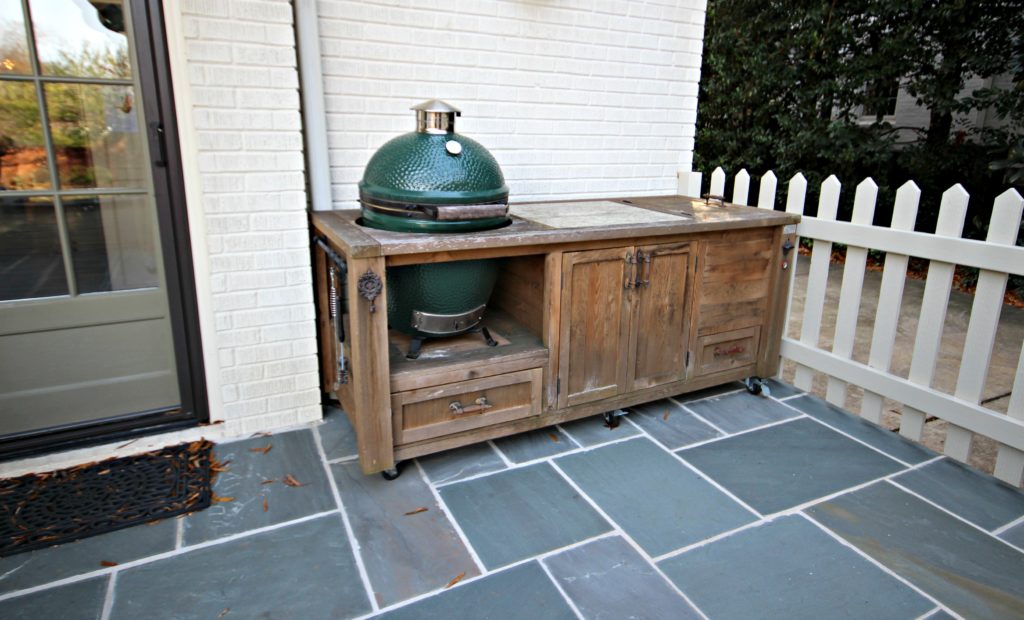 Now the grill has been moved next to the kitchen door and there is plenty of room for someone to grill and visit with guests.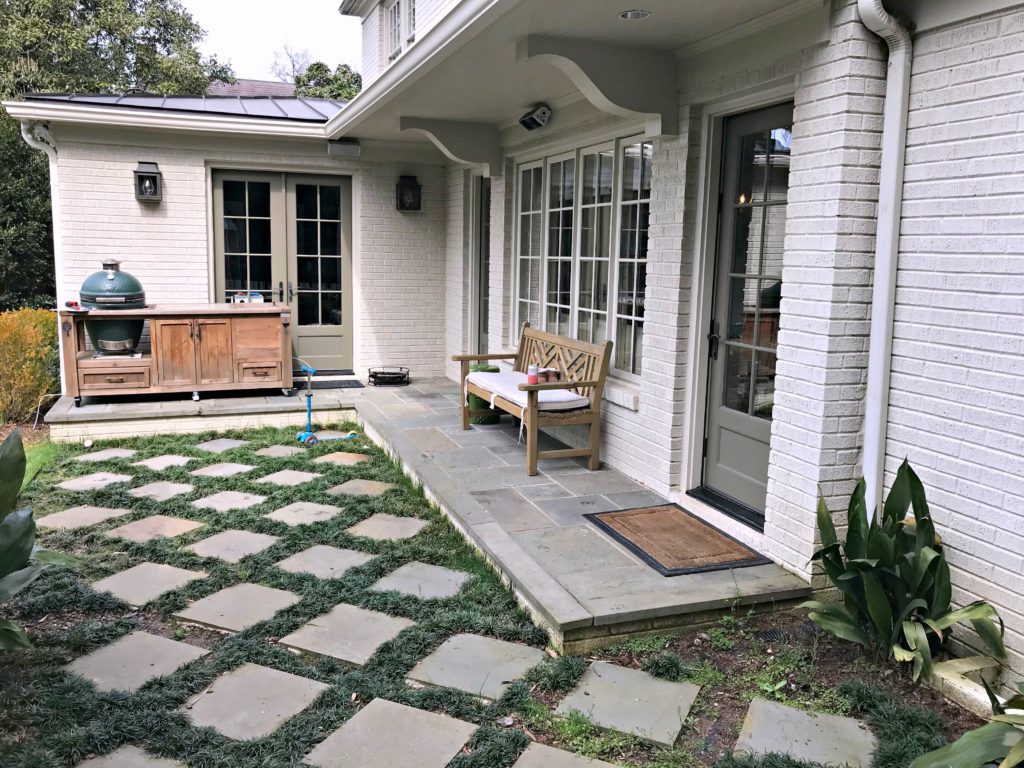 No place for a table before, now there is ample room for dining.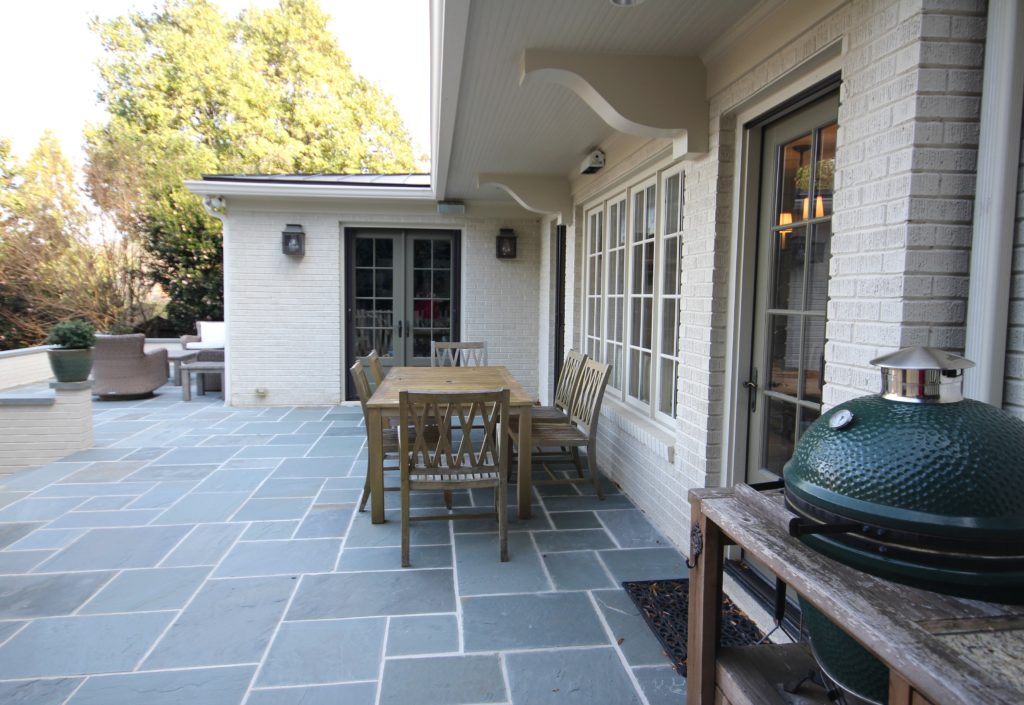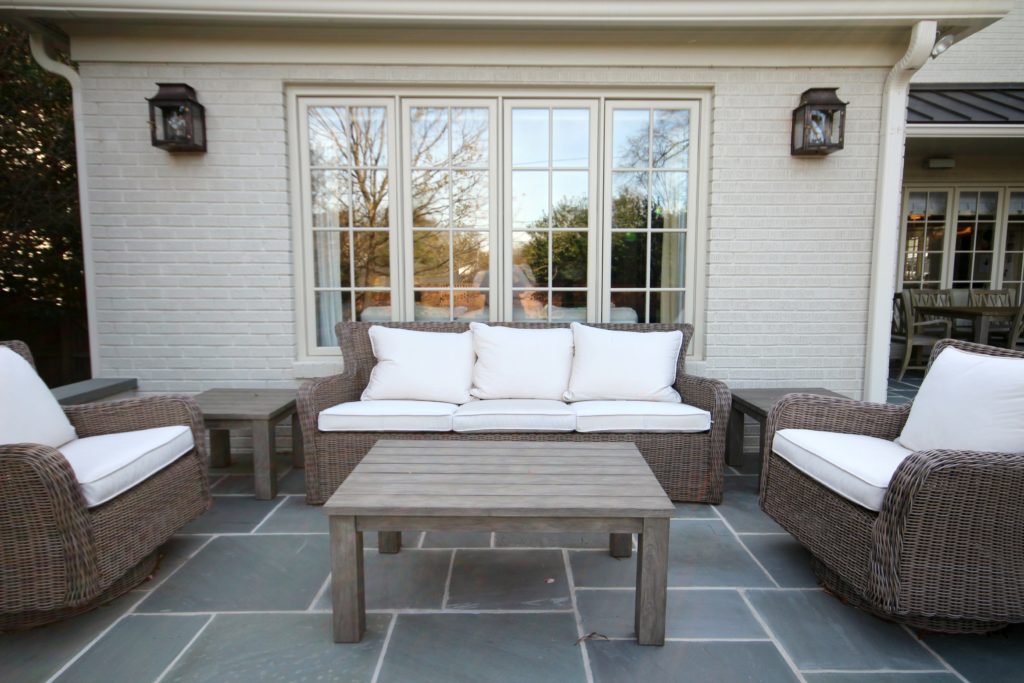 Can you imagine relaxing on a patio like this one? Let's explore the idea together!
If you'd like to see this finished project in full, visit our Houzz page here.