Rising Design Trends, part 2
In our last blog post we looked at a few rising design trends and this week we'll look at some more. Guthmann Construction clients generally strive to create timeless spaces that can last for many years, but it's always fun to see what is trending and add contemporary elements, as desired.
A couple of trends that you will likely see more of in 2020 are
1. More blue and green colors and
2. Interesting hardware – chrome, brass, rose gold and even leather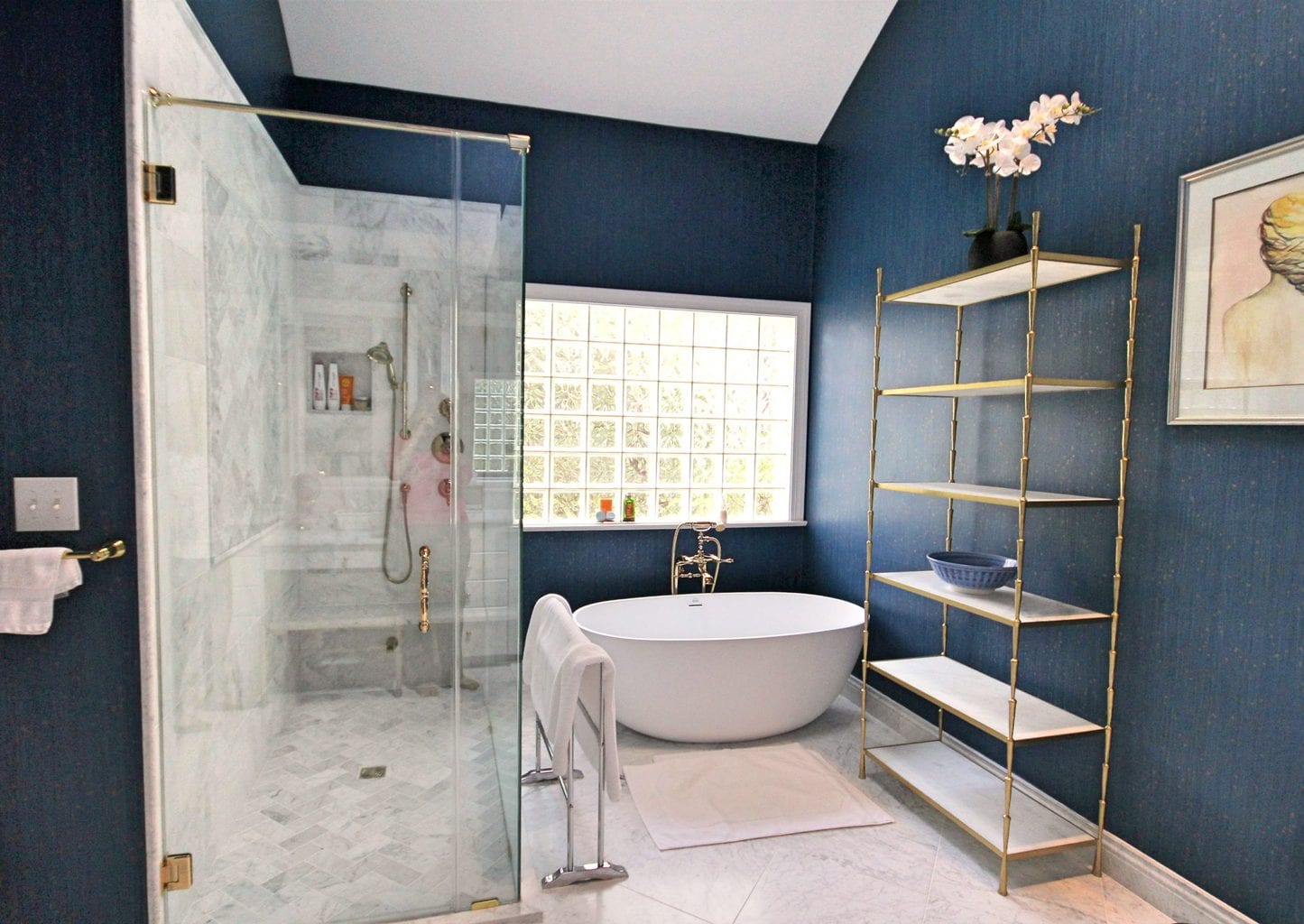 (photo by Guthmann Construction)
As you can see here, navy and brass are stunning together!
There are more blues and greens, not only in paint, but also in tile, cabinetry, wallpaper and soft furnishings.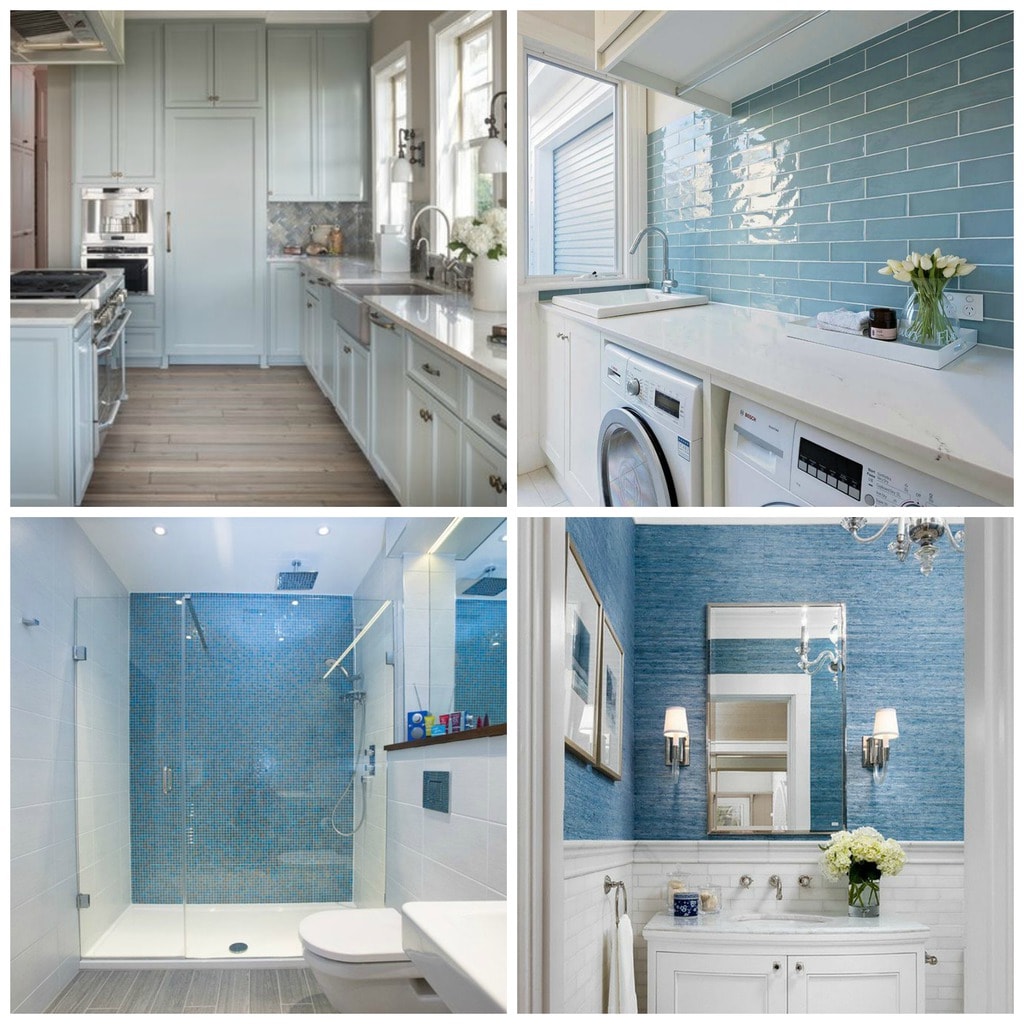 (pictures from Houzz)
3. Mixed Metals in a room
Metals are trending and mixing them in the same room can be quite stunning.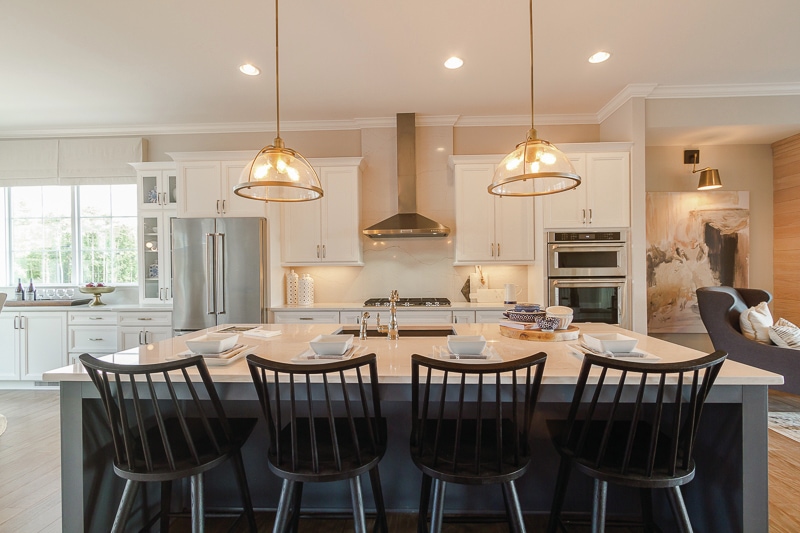 (photo from Houzz)
This room includes a stainless refrigerator, stove & hood with brass lighting, and chrome/stainless colored fixtures and hardware. There's a comfortable cohesiveness and the mixed metals give visual interest to the kitchen.
4. 2020 Colors of the year are Navy and Blush
While the "colors of the year" often don't trend outside of the paint shop, these two colors are popular in many different shops and home décor publications. Blush and rose gold have been around for a year or so, and those of us who remember the "mauve" years might not have an affinity for the new pink, but the millennials have fully embraced the light pink trend. If you have a young woman in your life, they're more likely in favor of blush.
Navy is making bold statements in cabinetry, wallpaper and pillows/throws. Generally, it's smart to use bold colors in ways that can be changed easily, like paint, wallpaper, and soft furnishings. Although, if you're bold and love navy, cabinetry or tile in that color can be gorgeous.
5. Natural wood and white cabinets
The design publications are showing wood stained and painted cabinets together. This may be a trend in the farmhouse style. So far, Guthmann hasn't created a room with mixed wood finishes, but we'll see if this one takes off.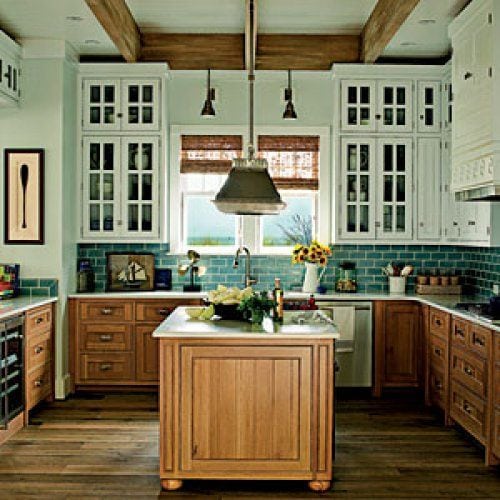 (photo from Pinterest)
Again, trends are fun to watch and add to your décor as you wish. We're here to help you design rooms that fit your personal tastes, all the while keeping quality and cost in mind.  There is no job too big or too small; we're here to help you create a home you will enjoy.