Providence Springs Home Transformation, Part 3
Today is the last post in our 3-part tour. A bonus/play room has been created from the 2-story great room and a laundry room has been moved upstairs. On Thursday we saw the transformation of the family room on the lower level. Today we're going to head upstairs to see the new construction.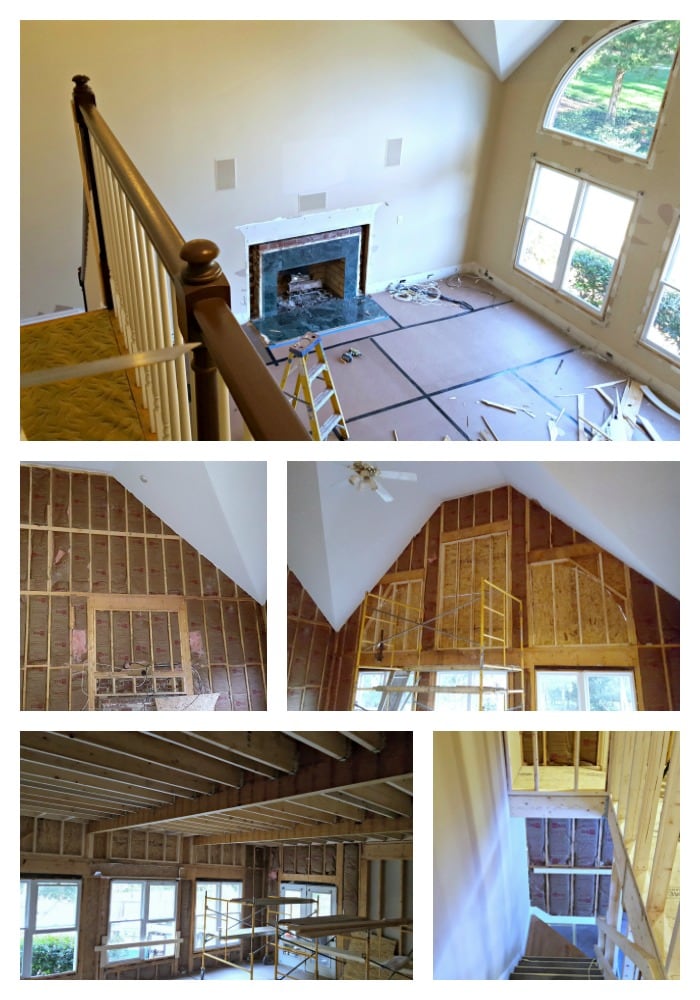 Our great room was prepped, windows were boarded up, and a floor was installed for the bonus/play room. The stairs were framed in, as well. To help you visualize what is being created, see the partial plan of the 2nd floor in the next picture. The new bonus room created from the 2-story great room is shown on the bottom left of the plan. On the bottom right, an existing  room was split into a bedroom and a new laundry room.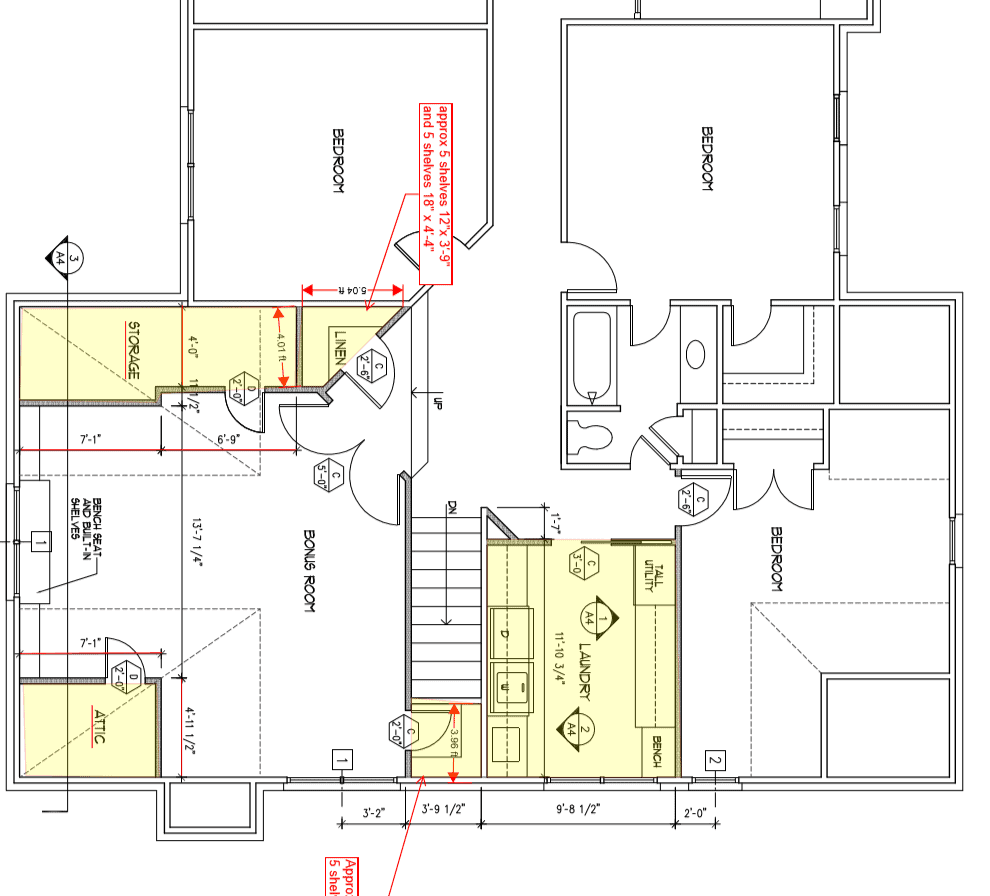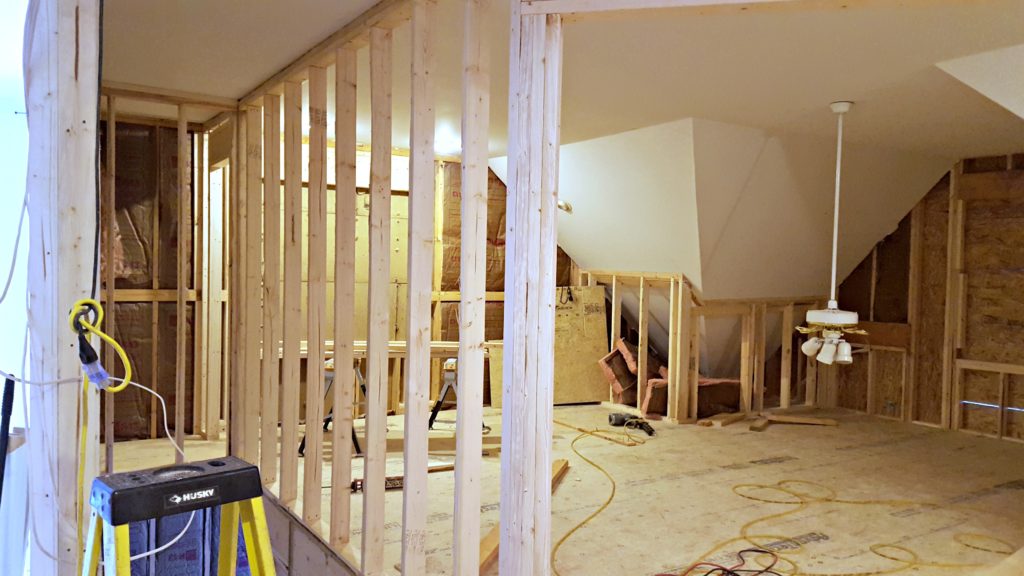 The new bonus room was framed in, insulated and dry walled. For perspective, you can still see the great room's ceiling fan hanging in the framing picture above.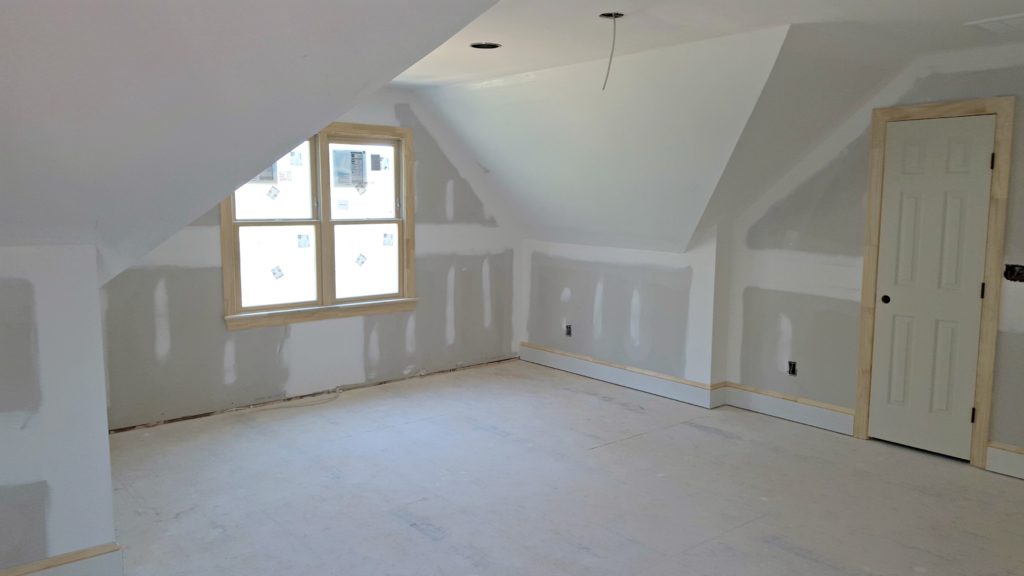 Storage has been added to both sides of the room.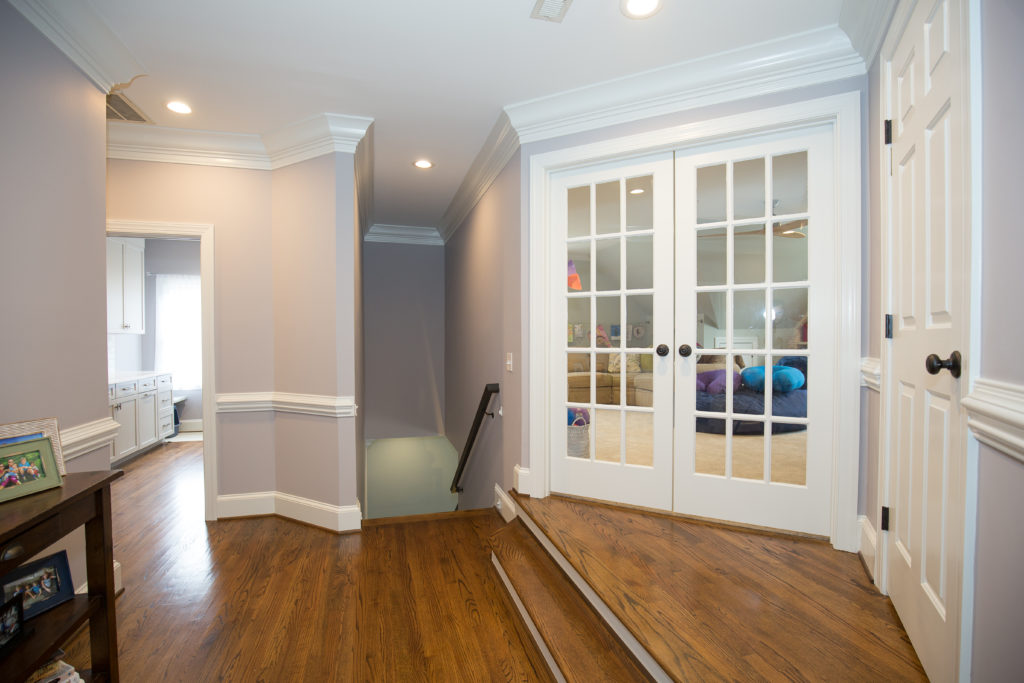 The renovation is done. At the top of the stairs is a bonus room closed off by French doors and the new laundry room is off to the left.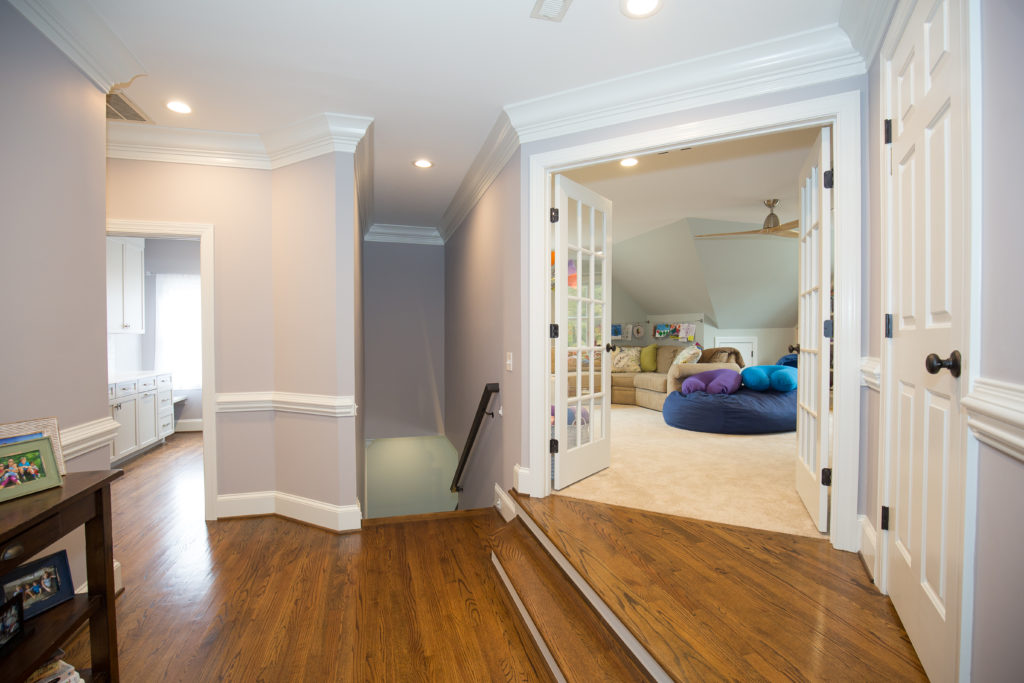 What an inviting space!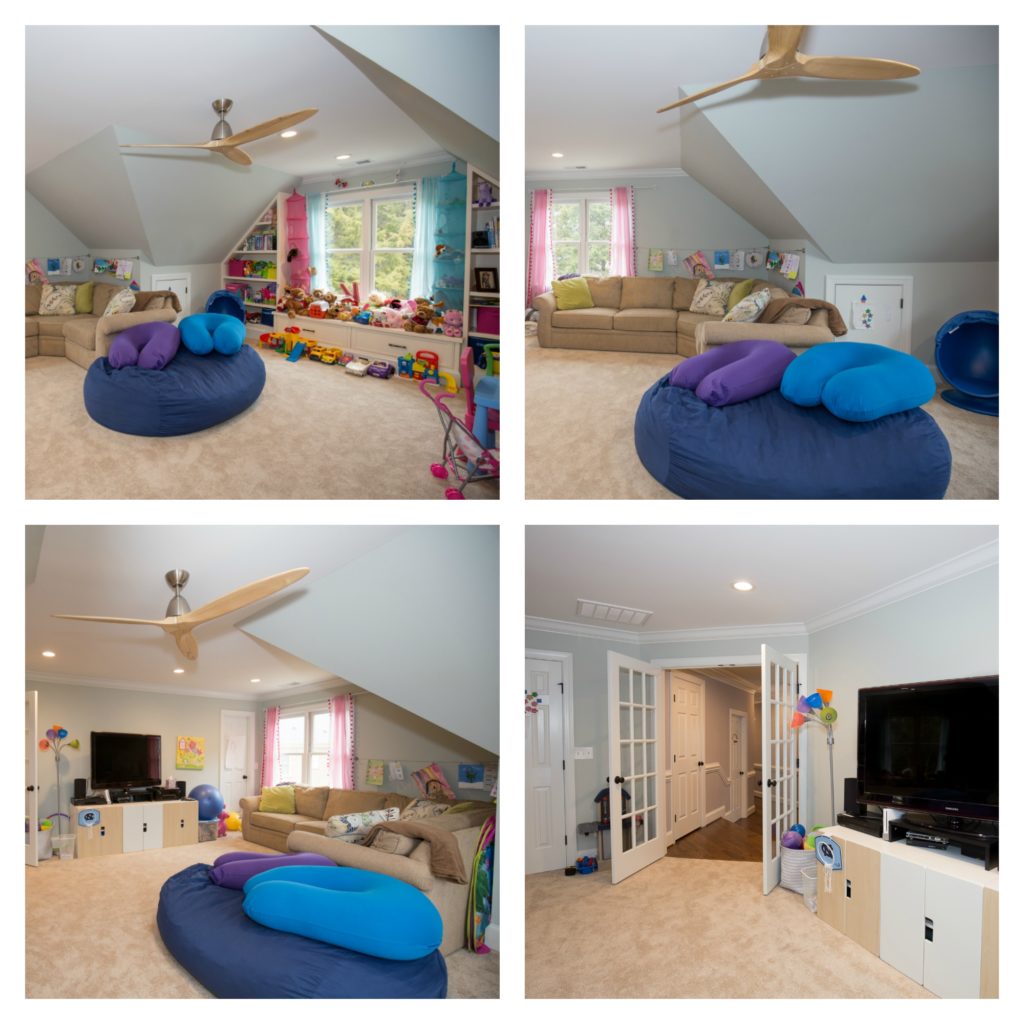 This hang-out is a great place for the kids to watch movies and play together.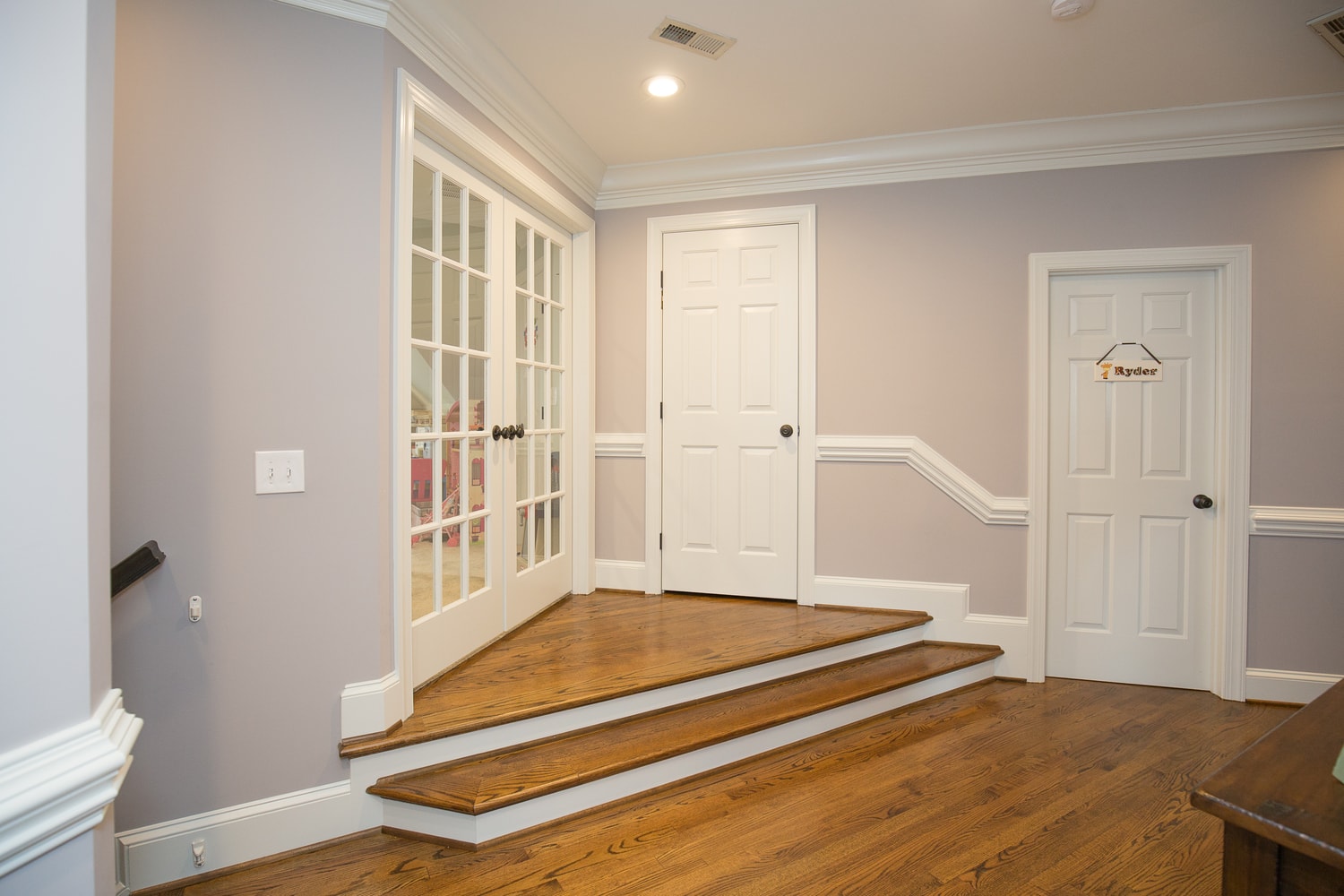 This landing greets you at the top of the stairs and houses a linen closet just outside the play room.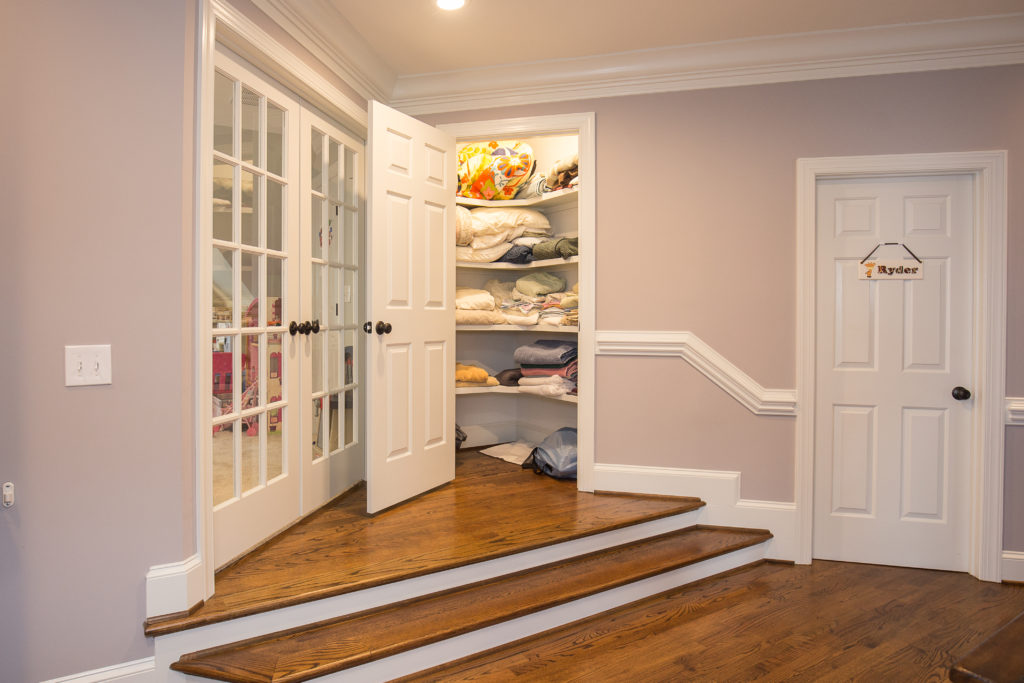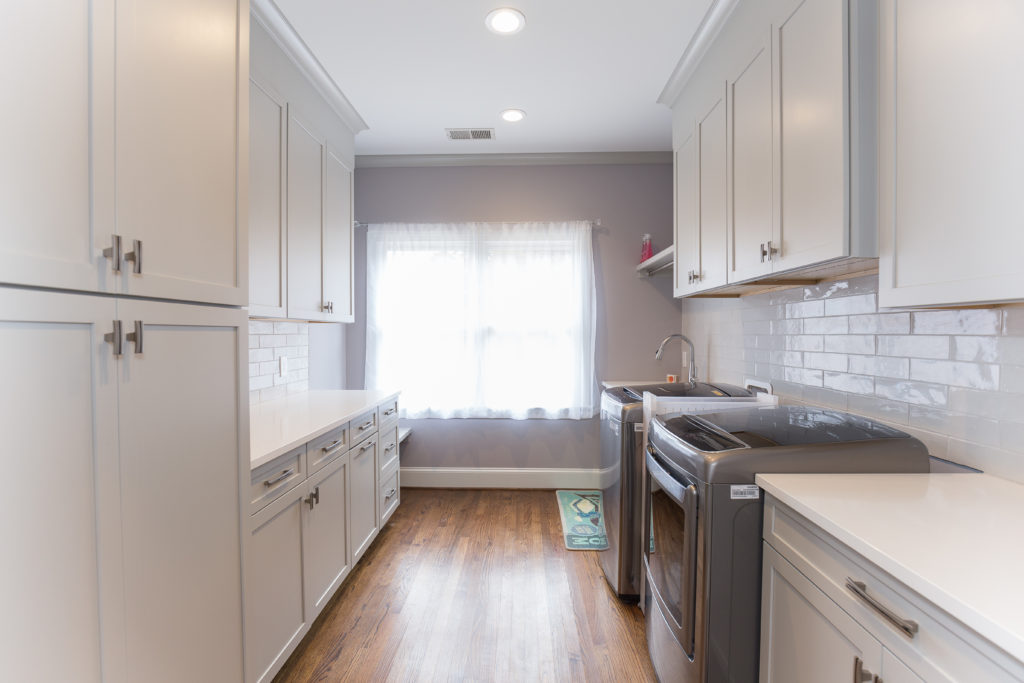 The new laundry room boasts lots of storage. Now that it's on the 2nd floor, it will make caring for clothes easier.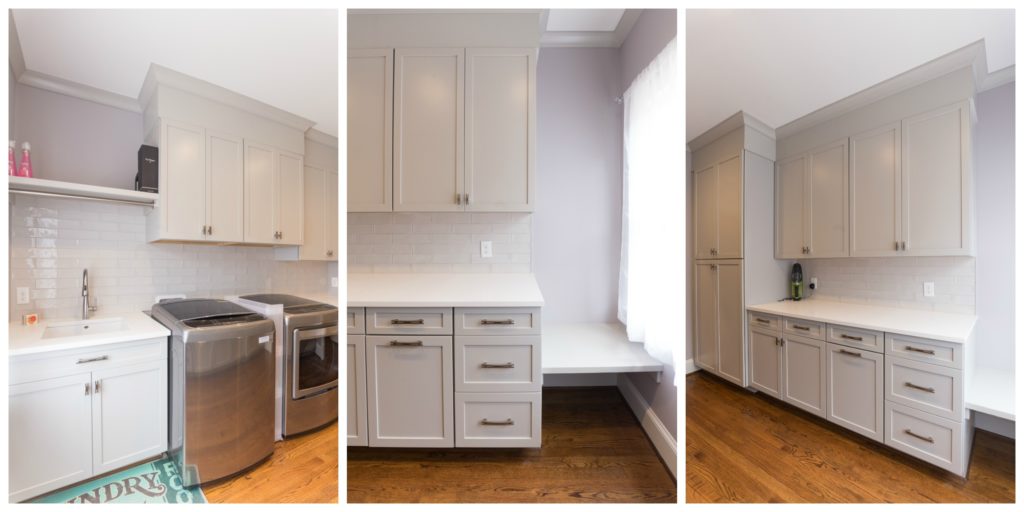 The 3×12 Maisa Gray Handmade Subway tile and the Pure White Polished Quartz Caesarstone countertops give the laundry room a clean look.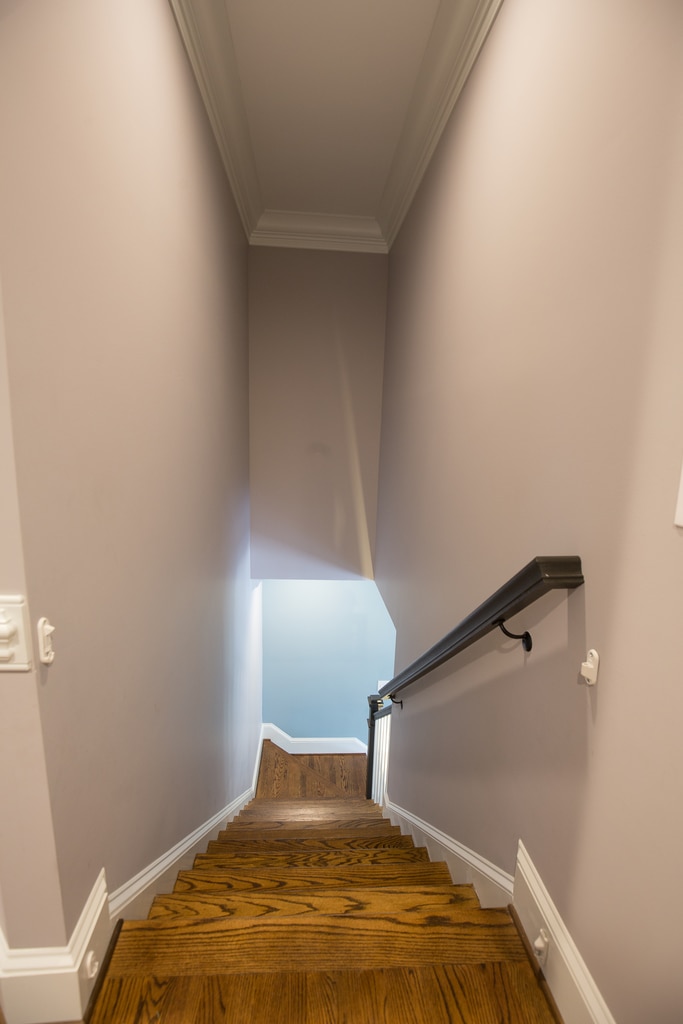 We hope you've enjoy this tour of our client's home in Providence Springs.  If we can help you with a project, big or small, feel free to contact us. We'd love to help!