Lansdowne Kitchen & Laundry/Mudroom Remodel
A light & airy kitchen, laundry/mudroom combo is our featured project today.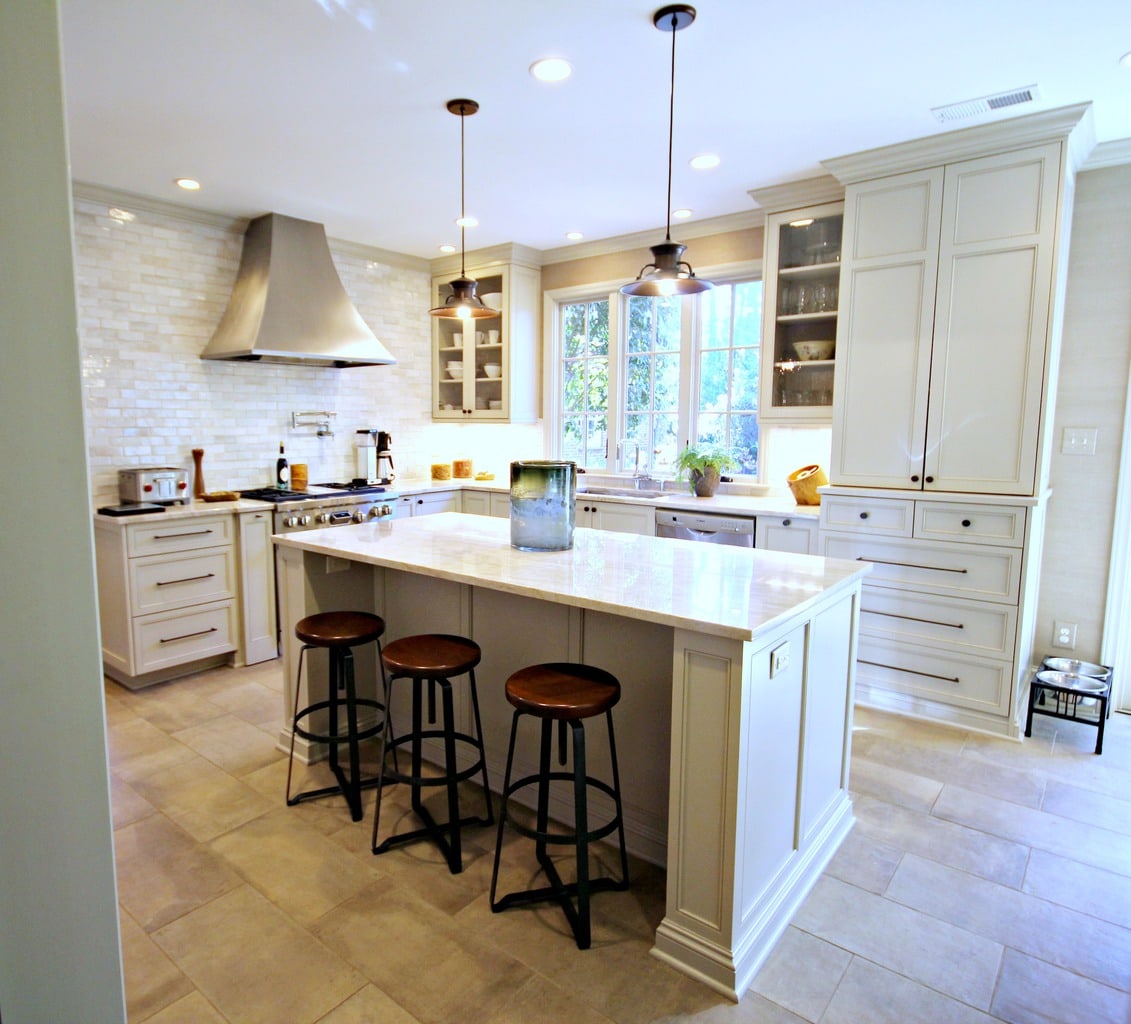 Several entrances to this kitchen make it a hub of activity.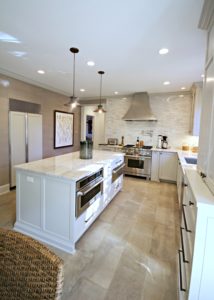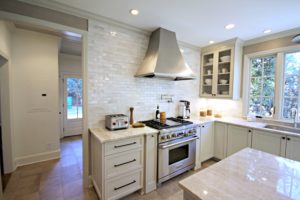 The neutral colors with the stainless steel appliances provide an open, inviting place to gather together. The mosaic glass tiles that were laid from the countertop to ceiling add visual interest to the range wall.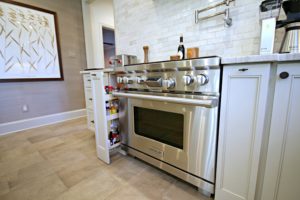 Spice/Oil pull-outs, tucked next to the range on both sides, provide easy access to what's needed when cooking.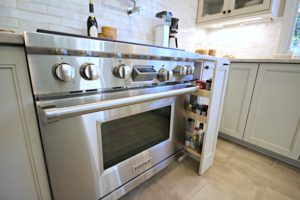 The panelized, built-in refrigerator/freezer leaves the main walkway open and a bar was added to one end of the room near the seating and patio entrance. The refrigerator drawers hold both adult and kid beverages separately.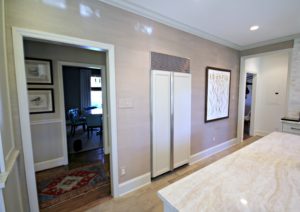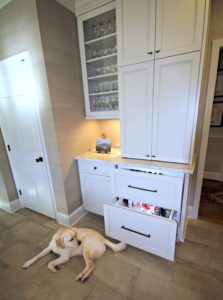 Lots of natural light enters the space through the sliding french doors.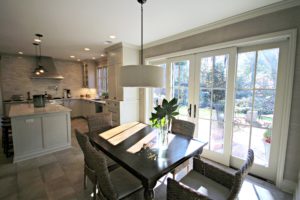 Check out the before and after pictures!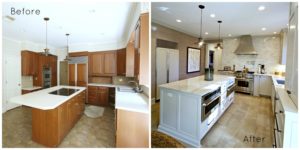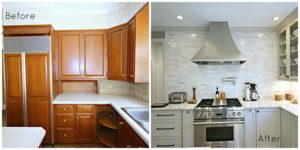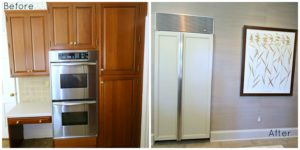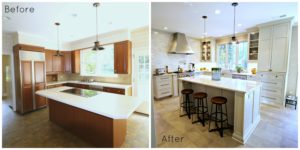 The laundry room/mudroom sits directly behind the kitchen. Located near the back entry, it's a great place to drop shoes, backpacks and dirty clothes.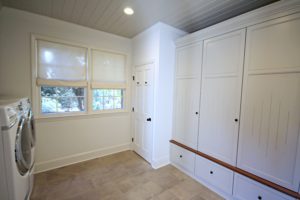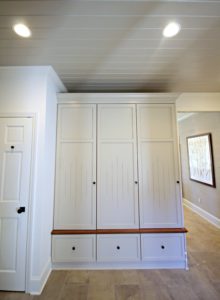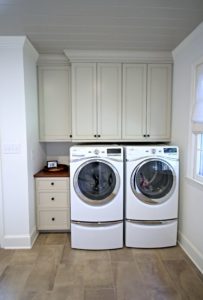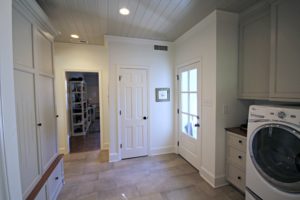 If you'd like to see more of the project pictures in full size, check out our Houzz Project Page here.  If you've thought about a home remodel, contact us here or give us a call: 704-752-9990. We'd love to talk with you!