Wallpaper that Wows
Recent innovations in the wallpaper industry are bringing new textures, patterns, and elements to interior design. Home shows and magazines are spotlighting the new designs, qualifying the new materials as an upgrade when remodeling.  Business is booming for artists, vendors, and installers as they meet clients' demands.  Dining Rooms, Powder Rooms, and Master Bathrooms are still the most popular spaces to install wallpaper, and it is also appearing on feature walls, ceilings, and pieces of furniture.
This new generation of wallpaper offers more options during the design process. "The newer designs have patterns that are more diverse, making it easier for everyone to find something they like," said Jennifer Haigler, Owner of Carolina Wallcovering, LLC. "They offer richer colors on a broader scale than before, and grasscloth has widely expanded its colors and types." Haigler credits quality materials, affordable prices, and artistic expression for recent demand. "Wallpaper, like many things, has improved over the years. It really makes a home stand out. And it won't tear up your walls when you remove it!"
Vicki Turner, Owner of Vicki's Custom Walls, said current styles "add depth, texture, and movement to an area that can't be achieved with paint."  When utilized in space planning, Turner considers wallpaper a "creative opportunity" to express a client's personal style.   "The choices are endless and the impact is remarkable."
Manufacturers are updating the traditional  damasks and toiles, and new product lines blend texture with artistic elements.  Designers are including foyers, stairwells, statement walls, and ceilings. "The fifth wall is always an unexpected surprise in design," said Turner.
Regarding the industry trends, Haigler said geometric prints are in high demand, and murals are making a comeback. Clients are also covering bookcases, end tables, and sideboards in grass cloth. Haigler said, "Small spaces, like backs of bookshelves, are great for grasscloth. It gives color and texture without a pattern competing with items on the shelves."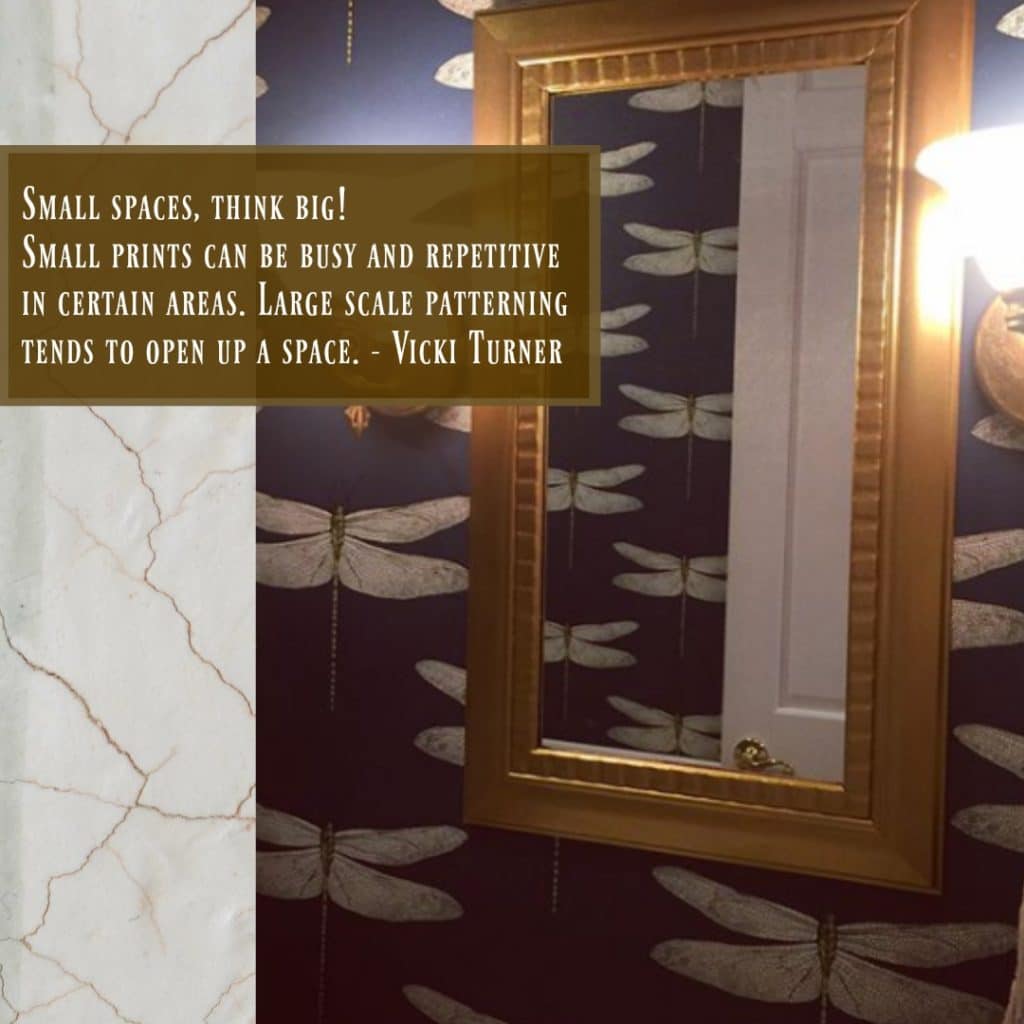 Demand is also growing for upscale wall coverings: custom murals, organic textiles, and designs crafted from original artwork. In the Charlotte area, designers work with Celedore Fine Wallcoverings and The Paper House Collection for sophisticated selections and excellent customer service. For Turner, it is an exciting time with "boutique manufactures moving to the forefront, creating wallcoverings from artists' original paintings." Charlotte artists Windy O'Connor and Kassandra Gray are introducing their own lines crafted from their work.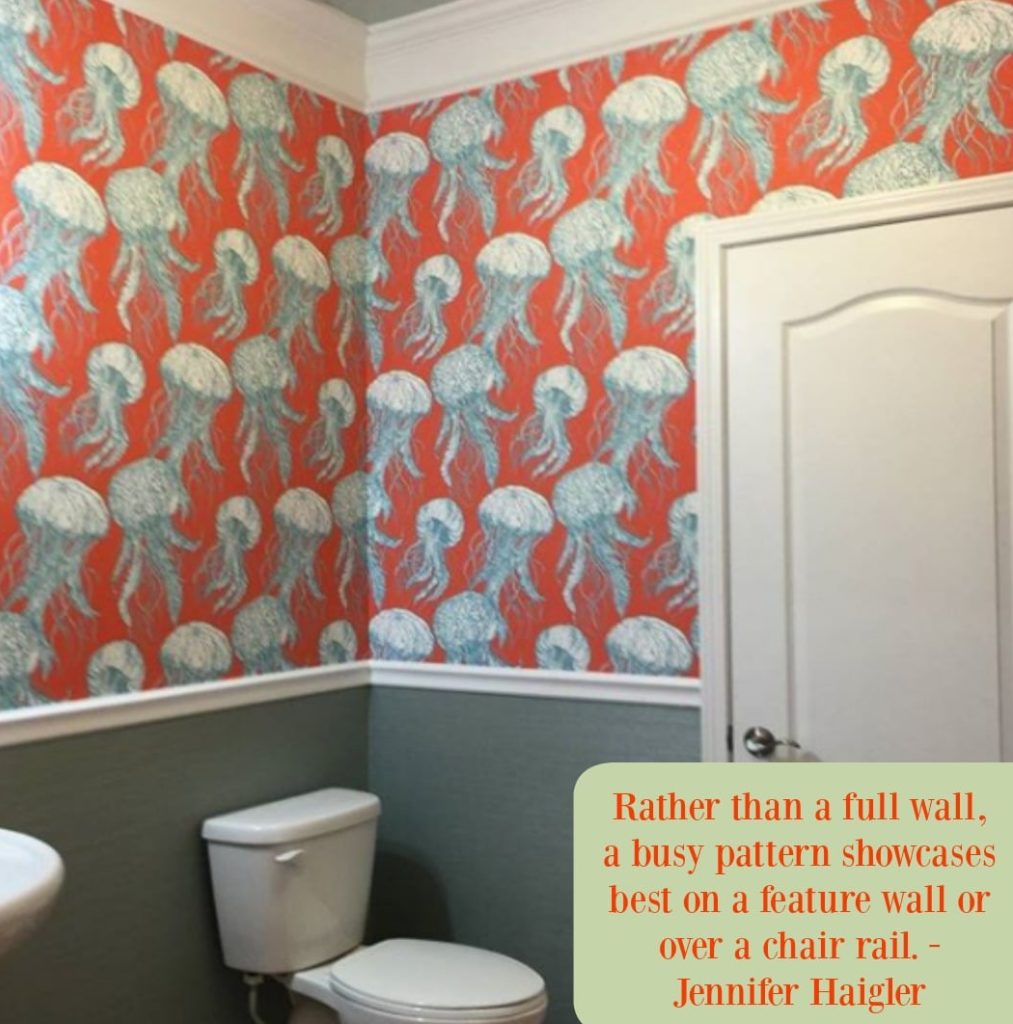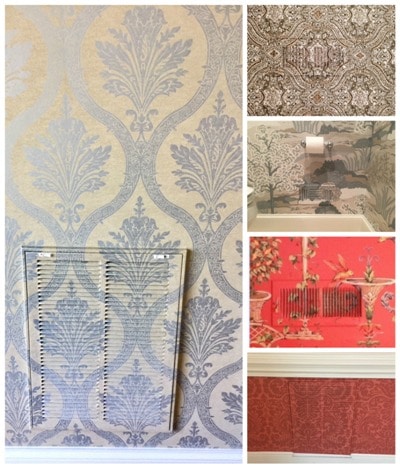 Hiding HVAC and electrical components in plain sight can be a challenge, but the attention to detail "makes such a difference and hides those awful vents," said Haigler.
The edges are set with additional adhesive to ensure the paper stays in place when changing air filters or opening a breaker box.
"We cover hidden doors, switch plate covers, vents and returns – anything interrupting the flow of the pattern," said Turner.