Relocating the Laundry Room
Our company recently remodeled several rooms in a Myers Park home. While the Kitchen, Den, and two Bathrooms were renovated, the Laundry Room was completely relocated. Originally, the washer and dryer were hidden behind this pair of bi-fold doors adjacent to the Kitchen: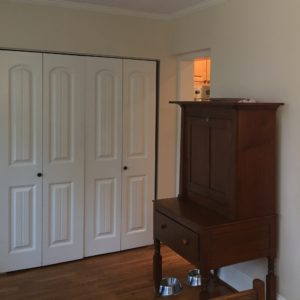 Our Design Team combined the new Laundry location with the Lower Level Bathroom remodel.  The plans show the two spaces that were modified to make the most of existing square footage and the best use of space: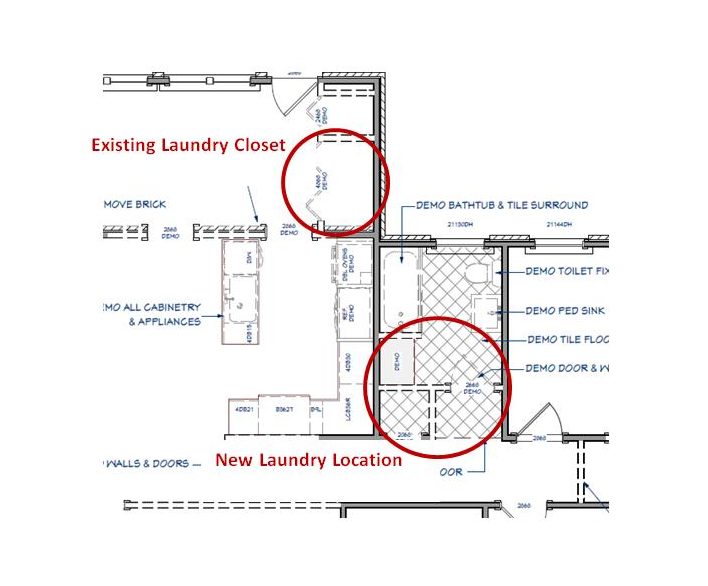 The new bathroom on the other side of the pocket door is every bit as dramatic as the new Laundry Room.