Honoring Daniel Arrowood on 10 Years with Guthmann Construction
On Thursday, October 12, Guthmann Construction celebrated the tenth anniversary of  Project Manager Daniel Arrowood.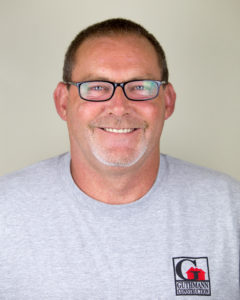 Our clients, subcontractors, and vendors consistently compliment Daniel on the master craftsmanship and professionalism he brings to each project. During a dinner party in his honor, his fellow employees spoke of his unshakable faith in the Lord, love for his family, integrity, kindness, dedication, sense of humor, and dependability. Daniel is truly a blessing to all who know him, and we are beyond grateful to have Daniel represent our company.  We congratulate him on ten years of successful project management, and look forward to the next ten (at least)!