How Much Does a New Kitchen Cost?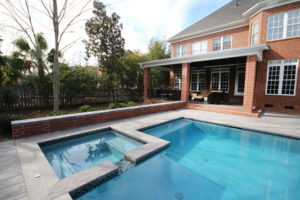 The owner of a swimming pool company tells the story about his least favorite (and most often asked) question: "How much does a pool cost?"  He would take a breath and say, "Well, it depends.  Is it above ground? In-ground? How big is it? Fiberglass or tile surface? Is it heated? Is it a lap pool? Does it have a hot tub and/or pool deck?"
The design and scope of the swimming pool determine the cost, every time.
Same goes with kitchen renovations.
A multitude of design decisions must be made before the price can be determined.  What kind of cabinets?  Stock? Custom? Painting the existing cabinets? What kind of counter tops?  Back splash? Flooring? Plumbing fixtures? Lighting fixtures? What finish? Is there an island?
When determining the budget, the motivation behind remodeling must be determined.  Is the kitchen project a precursor to putting the house on the market? What is comparable for other kitchens in the neighborhood?  Are other rooms in the home to be updated as well? Does the budget cover all of the projects or just the kitchen? According to realtors, only two rooms really sell a house: the kitchen and master bath.1
If the kitchen renovation is for long-term enjoyment in a 'forever home," however, it is important to make a list of priorities.  At-home chefs should budget for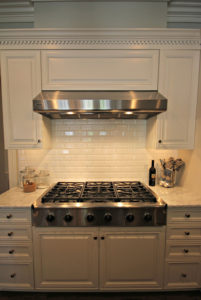 high-end appliances and consider a pot-filler faucet for the cook top back splash.  Environmentally conscious homeowners should understand that they will have fewer options when choosing materials.  Marble is a popular choice for counter tops, but often the higher costs for installation and maintenance are not factored into the budget.  Even drawer pulls and cabinet knobs can affect the price; when dozens to be purchased and installed, selecting hardware at a higher price point will inflate the budget.  Often, homeowners have to view certain items as "expenses" instead of "investments." Some decisions are based on personal taste, realizing the next homeowner may not place the same value on certain design.  These are the things, however, that make a house a home.
While a "pull and replace" upfit (new cabinets, counter tops and fixtures are installed in existing locations) costs less than moving plumbing locations and/or knocking down walls, both types of projects will dramatically transform a kitchen while adding value to the home.
¹ Trulia
*This article was originally posted on Guthmann Construction's blog in August 2015.