Best of Houzz in Design and Customer Satisfaction
For the fifth straight year, our Design- Build Team was recognized by Houzz, a leading home design website.  It is a platform for home remodeling and design, bringing homeowners and home professionals together in a uniquely visual community.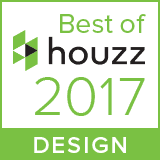 Graydesign Architecture was awarded Best of Houzz in Design.  Tony Gray's work the most popular among the more than 40 million monthly users on Houzz.
Tony has received 5-star reviews from previous clients and  been awarded these badges from Houzz: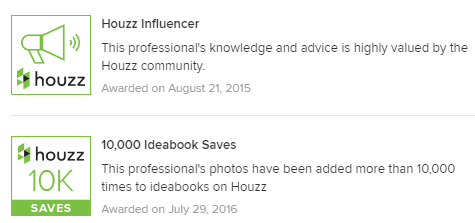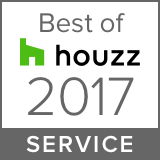 Guthmann Construction was awarded Best of Houzz in Customer Service.  This honor is based on several factors, including the number and quality of recent client reviews.
The 5-star reviews often applaud the hard work of the office staff, excellence of Tony's designs, and professionalism of the Project Managers.
Click here to see recent projects and Before & After photos.