Outdoor Living Room Renovation
Guthmann Construction recently transformed a back deck into a beautiful screened outdoor living area, complete with vaulted ceiling, fireplace, cedar trim, and accent lighting.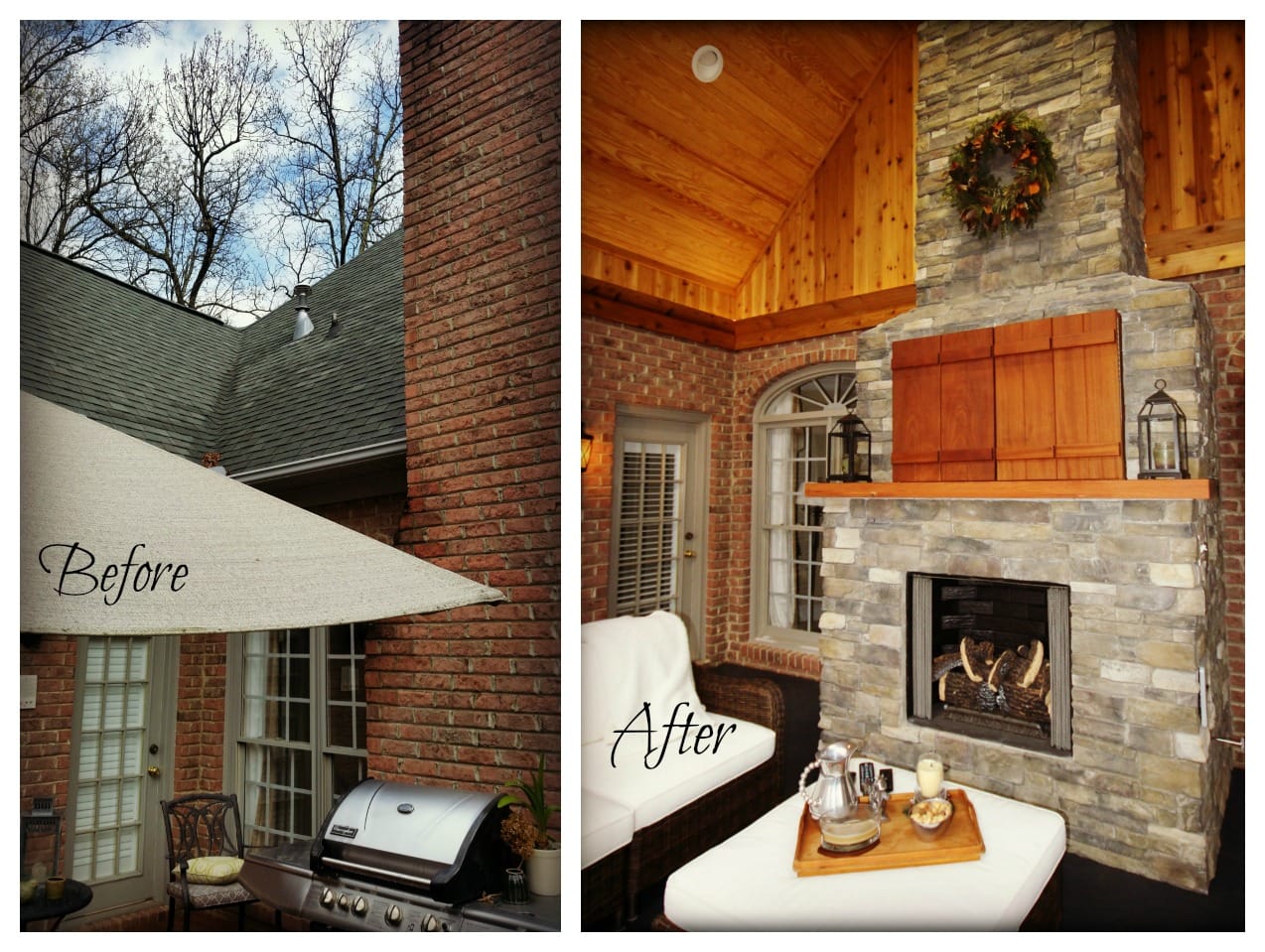 The fireplace includes gas logs, Coronado stone, a cedar mantle, and a built-in television cabinet with bi-fold doors.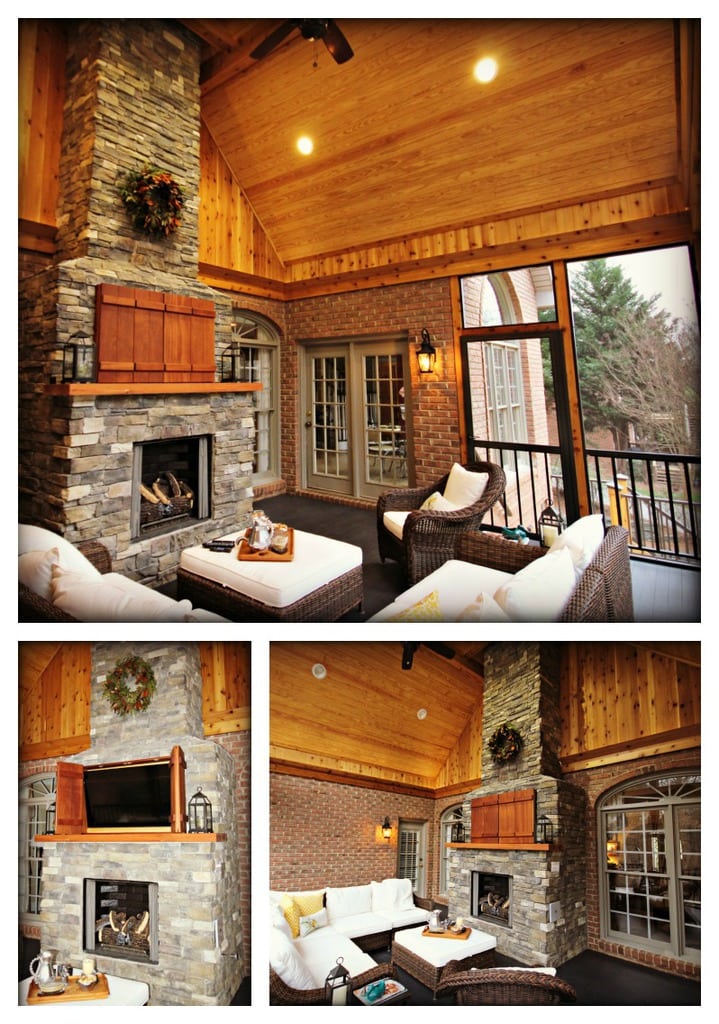 Above: LED rope accent lighting was installed in the lighting trough and base of the new ceiling. The bi-fold doors on the entertainment center protect the television when not in use.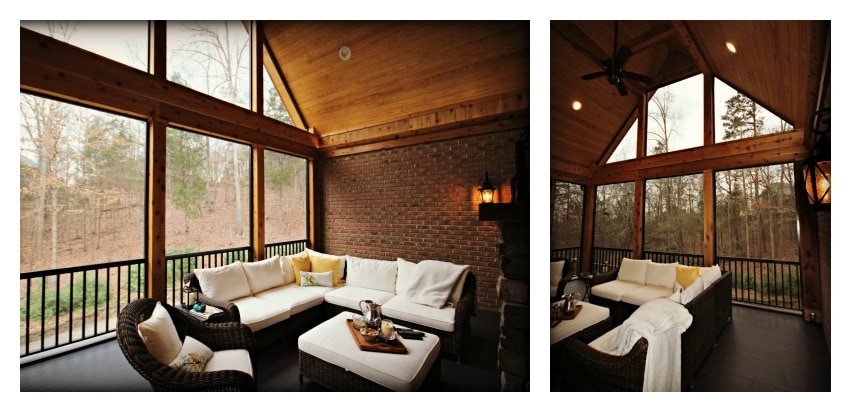 Above: The gable roof addition has a vaulted ceiling with a slope that matches the existing gable roofs on the home.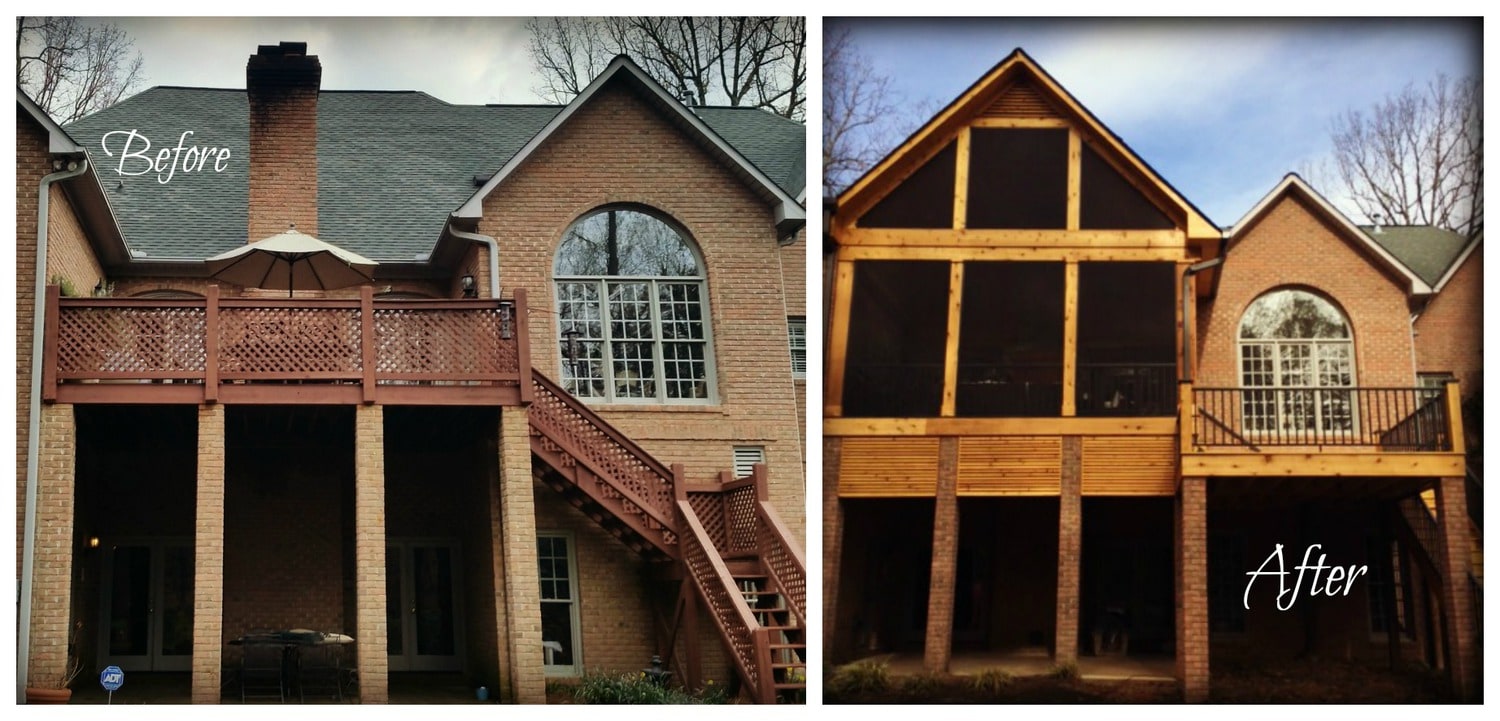 Louvered panels were added to the brick columns beneath the outdoor living room, and a sundeck was built adjacent to the renovated space.