Best of 2015 Home Tech: the LG Twin Wash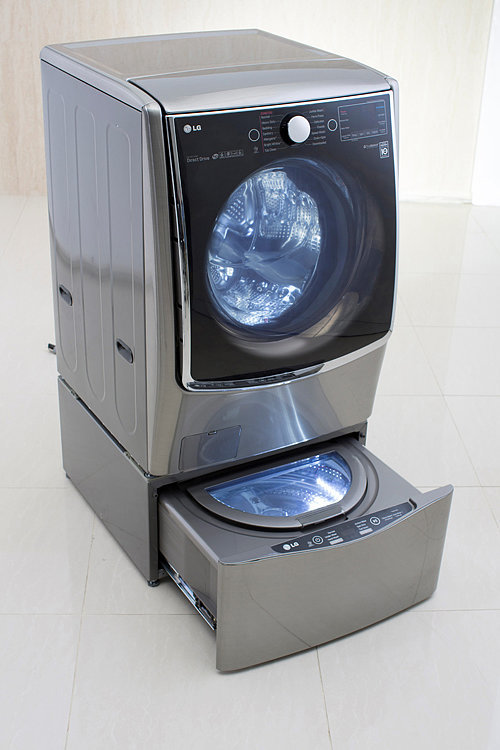 Industry insiders are listing their favorite advances in smart home technology, and a new washing machine by LG is making every list.
LG's new TWIN Wash System has a second washer beneath the main machine, which means you can do two loads at once. That's right — colors and whites or towels and delicates can be tumbled at the same time.
It's also connected to WiFi, so you can start your load while you're across town and receive notifications when your clothes are ready for the dryer.
With a combined capacity of up to 6.6 cu. ft., TWIN Wash™ not only washes more laundry faster, it's also easier to use. It boasts an ergonomically elevated and angled door that makes loading and unloading faster, as well as a control panel located on the door, right at your fingertips.
Watch the official promo below:
[youtube https://www.youtube.com/watch?v=gowthSmEsGE]