Dramatic Kitchen Makeover
Our clients loved everything about their new home except the dark kitchen cabinets. Rather than undergo a major renovation, they chose one of the easiest and cost-effective ways to update a kitchen: a fresh coat of paint on the existing cabinetry. Our team installed a new sink, faucet, tile backsplash, light fixture, polished quartz countertops, and new hardware. The result is a bright, light, updated kitchen, and the homeowners are ecstatic with the dramatic transformation and significant cost savings.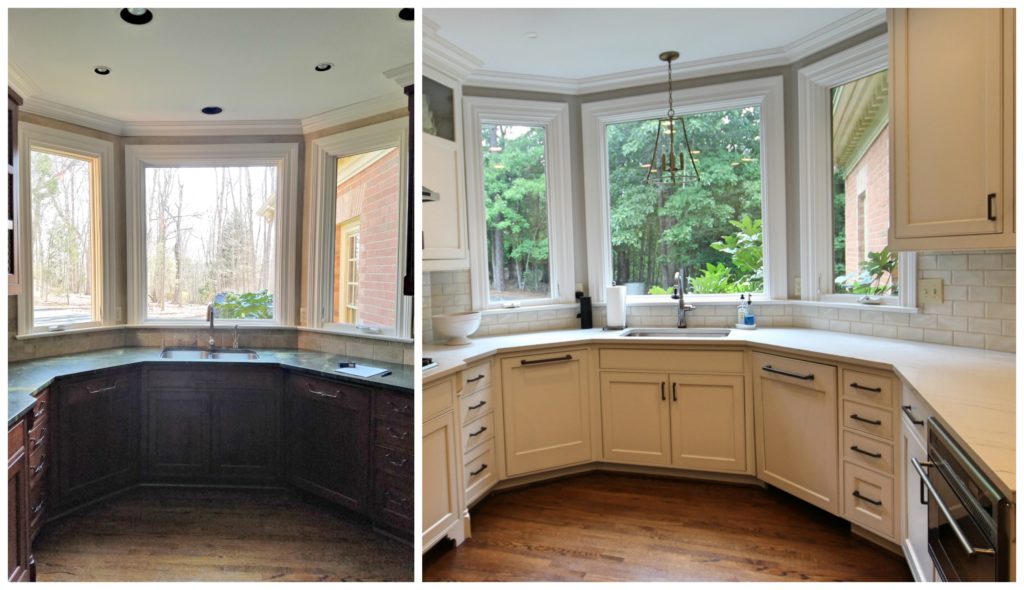 In addition to the new paint, the glass cabinets flanking the range hood were modified with Flemish glass and matching flat panels. The backsplash and cook top accent were also updated to compliment the "new" cabinetry.